The world is changing rapidly, and the recent introduction of the metaverse by Meta (formerly Facebook) CEO Mark Zuckerburg has accelerated this change significantly. As the metaverse takes the world by storm, everyone from big-time CEOs to small-business owners is looking for ways to capitalize on a newfound virtual market.
The newly introduced metaverse appeals to all and promises endless opportunities for creative marketing endeavors that could capture the attention of millions. How is the metaverse changing marketing, based on what we've seen so far?
The metaverse changes marketing by allowing people to build brands and businesses from home. By utilizing a completely immersive and virtual space that is accessible by many, metaverse marketing can be used to enhance existing marketing strategies, rather than completely replacing them. 
America's largest companies and small businesses alike are searching for new ways to engage with the world and increase their revenues through creative marketing. This article will provide information on how the metaverse is changing marketing, why the shift matters, and how you can use metaverse to promote your own business.
How is the metaverse changing marketing?
The development of the metaverse promises numerous opportunities for all industries to shift their focus from real-world branding to virtual reality experiences that immerse users in a unique way that has never been seen before in any marketing scape.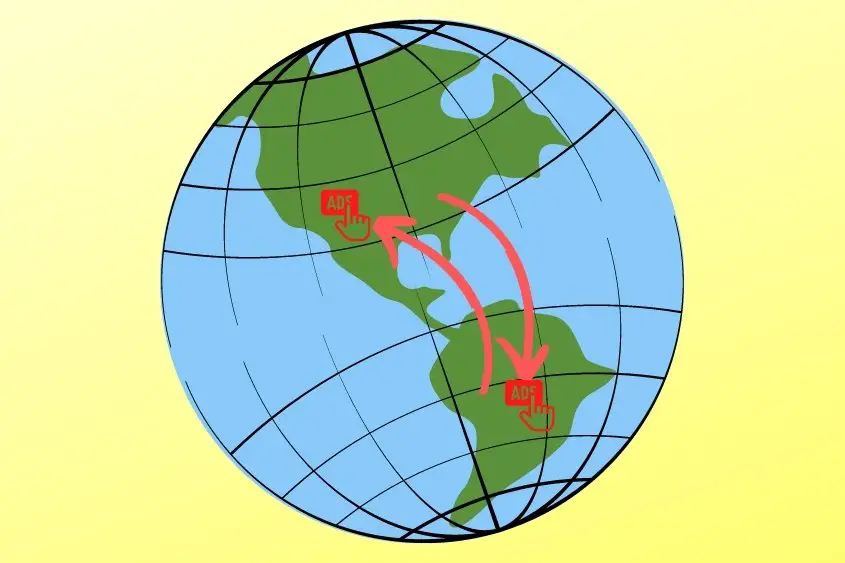 With the metaverse's development, you can expect to see the beginning of a brand new era of digital marketing. Companies of all sizes can transition from the advertising techniques that we commonly see to immersive virtual reality experiences.
I think one important note to make is that metaverse marketing isn't completely replacing real-world marketing that we experience today, but rather, the metaverse is providing brands and creators an additional opportunity to grow their brands and advertise to people all around the world.
Due to the metaverse's futuristic way of transportation, things like teleportation are now a reality, meaning brands and businesses can offer people from all around the world immersive experiences that would have otherwise been impossible, and marketing plays a big role in these various experiences.
The most popular form of metaverse marketing currently is found in video games.
Video game marketing is not a new concept, as we have seen games like Fortnite and Roblox utilized by many companies as a landscape for creative virtual marketing.
Within the game of Fortnite, users have experienced a wide variety of promotions. In 2018, Fortnite included an in-game event allowing players to capture the Infinity Stones present in Marvel's Avengers: Infinity War.
Other Fortnite promotions have included Star Wars: The Rise of Skywalker, the Mandalorian, and even the FIFA World Cup.
Roblox has featured numerous branded games, virtual Nike Air Max sneakers, a virtual Scooby-Doo, and even live performances by Lil Nas X and Ava Max.
With metaverse marketing now a reality, the landscape for in-game marketing is expected to snowball. As companies have the opportunity to work with popular virtual reality games, we can expect to see:
Interactive experiences
Branded games
Product placement
In-game events, and much more
For example, South Korean automotive manufacturer Hyundai Motor Company began its metaverse marketing campaign by creating its own Roblox level. In this video game experience, all vehicles are Hyundai vehicles.
With Roblox's daily average of over 43 million viewers, Hyundai will effectively increase its product exposure and enter a younger market, as many metaverse users are young adults.
Metaverse's impact on the marketing landscape does not stop at video game marketing but extends its reach to data collection.
Understanding the target customer or audience is vital to developing an effective marketing campaign for digital marketers. Marketers will now be able to gather information on the experiences, products, stores, and much more that metaverse users interact with regularly. This accessibility is sure to shift marketing patterns as more data becomes available to firms.
Why is the metaverse important for marketing?
Every experienced marketer understands that developing your marketing strategies as new technologies develop is crucial.
Metaverse marketing is important because the metaverse is the future of our economy. As it becomes more mainstream, more people will spend time in the metaverse consuming content, purchasing goods, and exploring new territories, creating the perfect opportunity for advertisers.
New technology often presents new opportunities for strategic marketing campaigns and can be a handy tool to generate more revenue. With the recent emergence of the metaverse, marketers understand that the virtual world presents new, fast opportunities to connect with customers in a rapidly growing environment.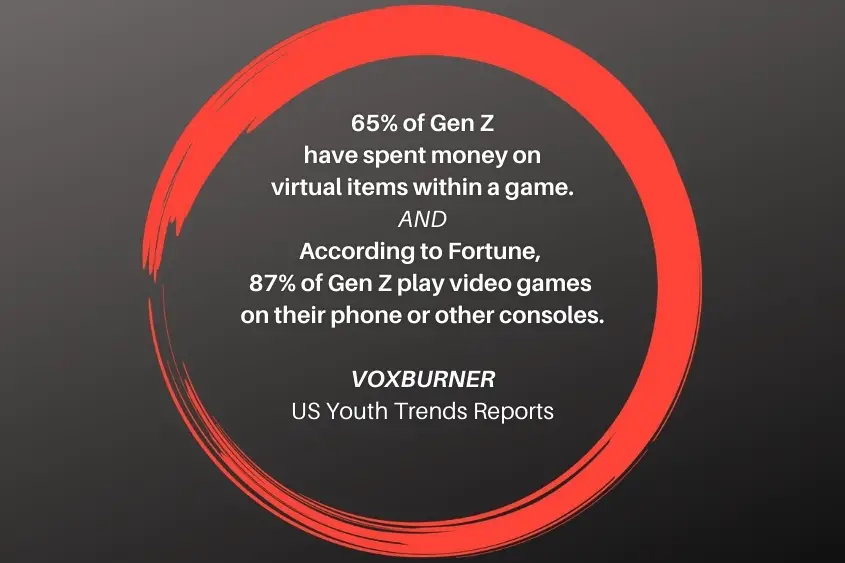 The majority of metaverse users are either Millennials or Gen Z. Companies, and their marketers need to utilize the most up-to-date technology to form a connection with, and relate to, these young generations.
According to Forbes, Van's executives have stated that the metaverse is the best place to build brand awareness for those aging between 13 and 35 years old. As firms understand metaverse marketing, it will develop into perhaps the most essential tool in their arsenal for targeting and connecting with young audiences.
The metaverse presents the chance to increase brand awareness to previously unreachable audiences. Brands that may have previously been unable to reach the middle to lower-class customer bases can now connect with these types of customers.
For example, in March 2021, Gucci, a high-end Italian luxury brand, released a digital pair of shoes called The Gucci Virtual 25. Consumers could only wear the Virtual 25's in apps such as Roblox and VRChat. The $12.99 price tag is cheap for a luxury brand, as their real-life shoes can cost upwards of $3,000.
Gucci also partnered with Roblox to develop an in-game experience called the Gucci Garden, which helped promote their real-world release of the Gucci Garden Archetypes. Users could also purchase other digital Gucci products within the Gucci Garden.
By utilizing the metaverse, Gucci has enabled itself to connect with customers that would have previously been outside of its target audience.
Are you starting to see the metaverse marketing potential for blowing up revenue?
The metaverse is user-generated content focused
The metaverse is bringing UGC back!
UGC or User-generated content is any form of content (videos, images, reviews, text, etc.) that are created by people, instead of brands.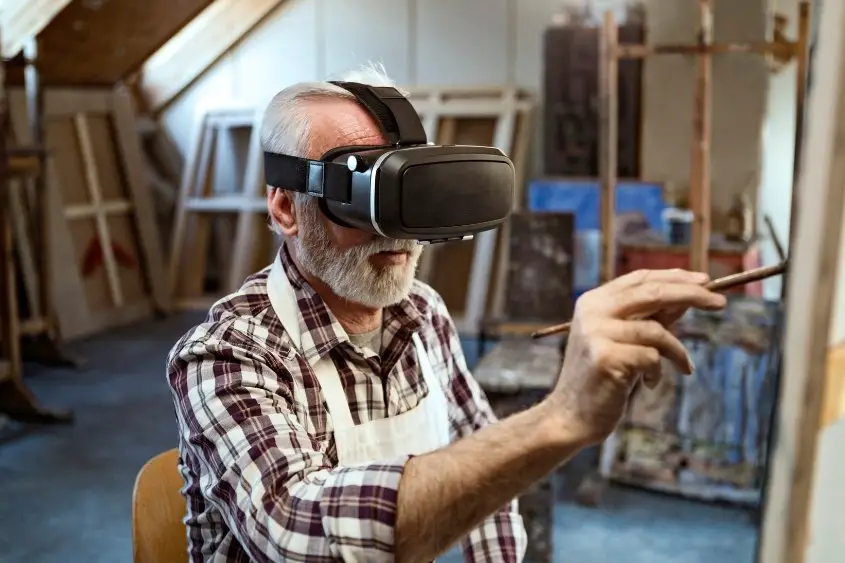 Some brands are built entirely on UGC – think Facebook, YouTube, TikTok. And you might even have some UGC tied to your brand in the form of blog comments on your company website or 5-star Google reviews from raving fans.
The metaverse adds another dimension to user-generated content, allowing marketers to co-create with consumers in real-time. This is an opportunity for brands to bury "this should work" theories, get out the popcorn, and actually learn from users about what actually does work.
As marketers, we know that content is king, and if we can get our fans to create content for us? Well, I guess that content is meta-king!
How do you use the metaverse for marketing?
As the metaverse increases its reach, it is becoming more and more critical for companies of all sizes to utilize this new marketing landscape. As a business owner, there are numerous ways to get into the world of metaverse marketing.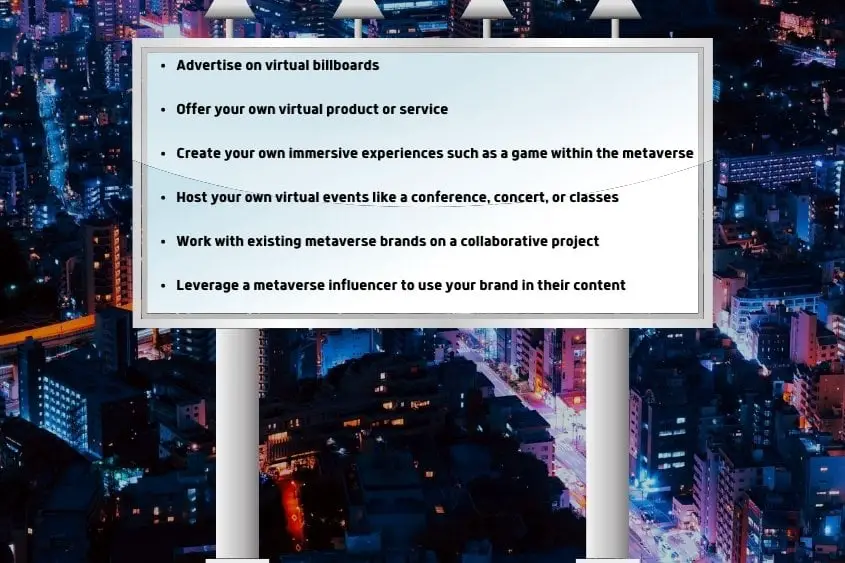 Here are some ways to use the metaverse for marketing:
Advertise on virtual billboards
Consider offering your own virtual product or service
Create your own immersive experiences such as a game within the metaverse
Host your own virtual events like a conference, concert, or classes
Work with existing metaverse brands on a collaborative project
Leverage a metaverse influencer to use your brand in their content
Ultimately, the metaverse will be similar to the real world, but with more opportunities considering there are fewer boundaries in a virtual world. So, using marketing methods that work in the real world in the metaverse will likely be a successful way to implement marketing in the metaverse.
Remember, we live in a world of AND, not OR, meaning it's not always one or the other, more than often the answer is BOTH. 
Previously, gaming was the most popular form of marketing within the virtual world. Nowadays, companies and individuals are exploring virtual conventions. In these conventions, virtual attendees can walk from booth to booth without actually leaving the comfort of their own homes.
Virtual conventions allow for larger audiences, as individuals who want to attend aren't limited by the travel costs or lack of time. Virtual conferences could be an excellent opportunity for you or other brands to capitalize on the potential for additional exposure.
While it may be more difficult for small businesses, the world of video games is still a rapidly growing and super significant portion of the metaverse marketing landscape.
If you have the resources, it is likely going to be highly productive to take advantage of in-game branded content, experiences, and worlds to further your company's reach. As you begin to think of all the ways you can engage with potential customers within the metaverse, be sure to keep in mind that you will need to get creative.
As users are blasted with opportunities to engage in interactive experiences, simply posting an ad online will become less and less effective over time.
If you're serious about marketing in the metaverse, look at assembling a creative team to help properly brand content or experiences and effectively increase your company's revenue. There are no limits to how the metaverse can work for marketers, so do not be afraid to think outside the box.
7 examples of marketing in the metaverse
Let's take a look at how some early adopters are metaverse marketing. These examples should demonstrate how widespread the possibilities of virtual reality marketing can be and potentially inspire you to branch out on your own metaverse marketing endeavor.
From fast-food chains to luxury brands, everyone is rushing to engage with users in new and creative ways that are sure to turn heads.
1. Disney's Virtual-World Simulator Patent
In December 2021, Disney filed for a patent for a "virtual-world simulator." This simulator is meant to be a reproduction of one of the Disney company's real-life theme parks that allows virtual reality users to engage with its parks in the metaverse.
Bob Chapek, CEO of Disney, has announced the company's plan to create a metaverse of its own to connect both the physical and digital worlds more closely, without boundaries.
2. Hyundai's "Mobility Adventure" Virtual World
In October 2021, Hyundai Motor Company released Mobility Adventure, a virtual world within the popular game Roblox. This world allows users to interact with Hyundai products, customize their avatars, and more.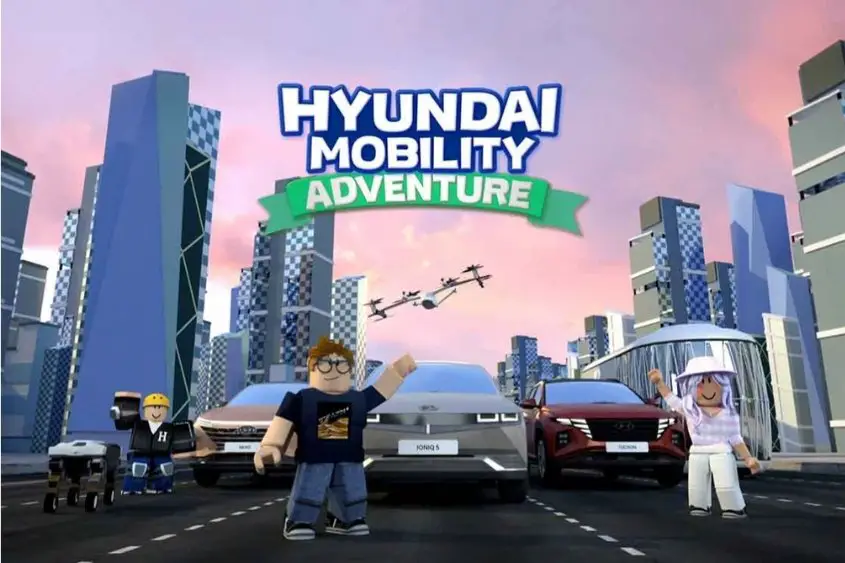 This fake world enables the company to engage with a young audience and create familiarity with Hyundai products. Brand awareness at a young age has the potential to develop long-term customer relationships.
3. Coke NFTs for International Friendship Day
Coca-Cola has partnered with Tafi, a virtual avatar company, to offer virtual products to celebrate International Friendship Day. The products were auctioned as an NFT (non-fungible token) box.
This box, an NFT itself, contains a Coca-Cola branded bubble jacket, sound visualizer, and friendship card inspired by Coca-Cola's 1940s trading cards.
4. Louis Vuitton: The Game
Louis Vuitton, a French luxury brand, released a game of its own, Louis: The Game. In this game, users explore a virtual world searching for NFT candles. Each candle unlocks a story about Louis and his family. Up to 30 of these NFTs are available within the game.
5. Wendy's Twitch Avatar to Destroy Burger Freezers
Wendy's, the popular fast-food chain, launched a metaverse campaign to promote its burgers in response to a Fortnite food-fight event. In the Fortnite event, Team Burger stored its beef within freezers. In their creative campaign, Wendy's created a Twitch avatar, joined a Fortnite game, and began destroying burger freezers to indicate that their brand does not utilize frozen beef within their burgers.
The antics of Wendy's avatar drew a lot of attention, resulting in followers joining games of their own to destroy freezers in support.
6. Balenciaga's Digital Clothing
Balenciaga, a high-end fashion brand, has partnered with Fortnite to allow users to obtain digital clothing pieces inspired by real-world Balenciaga clothing.
Most of the pieces required an in-game purchase, but users could even unlock some items through progression through the game.
7. Electric/City: a Pokémon Metaverse Space
Pokémon, a popular video game series that has been around since 1996, celebrated its 25th anniversary in 2021. To celebrate in style, Selfridges, Yahoo RYOT Lab, and designer Charli Cohen developed a metaverse space, Electric/City.
In Electric/City, users can shop for exclusive Pokemon products. Virtual products, as well as physical products, were available within this experience.
Examples of creative metaverse marketing campaigns already employed by all companies already seem endless. Marketing teams seem to be coming up with more and more ideas to work within the metaverse every day.
The companies mentioned are indeed all large, multi-million dollar businesses… but don't use that as an excuse! Keep watching and be ready to pounce as metaverse marketing opportunities become more accessible.
Key takeaways
The metaverse is changing the marketing world.
While it is a controversial development, the metaverse presents endless opportunities for marketing teams worldwide. These opportunities will grow rapidly, as the metaverse has only recently become a thing.
The possibilities for metaverse marketing growth are not bound by the physical restrictions of the real world.
Well-established companies like Nike, Gucci, Wendy's, and Disney are leading the charge in the landscape of metaverse marketing. Still, you should expect to see businesses of all sizes engaging in some virtual marketing shortly – whether it be through virtual conferences, virtual retail, or even digital collectibles.
We marketers have to stay up-to-date with the latest trends to understand how to engage with an audience of potential customers in new and unique ways. This change will enable marketing teams to expand their reach significantly and will likely become a vital aspect of digital marketing for many years to come.