If you own an NFT, then you may have been airdropped an additional NFT at some point in time. So, what is an NFT airdrop?
An NFT airdrop is a distribution of NFTs or digital assets that are sent to a web3 wallet address for free as a promotion, or as added value for participating in an experience or purchasing another digital asset. Airdrops are generally used to add additional value or to draw attention to a brand or experience.
Understanding what an NFT airdrop is and how it works is important. Below you will find out everything you need to know about NFT airdrops.
What is an NFT airdrop?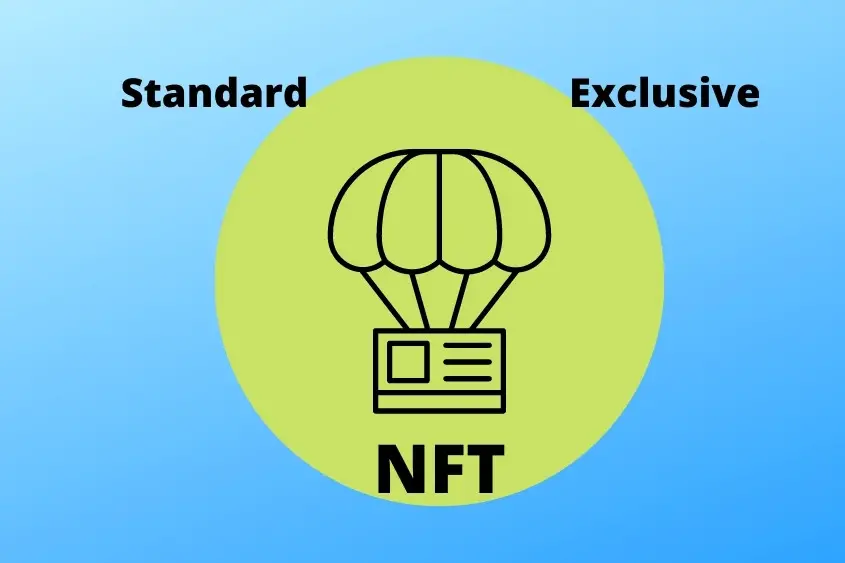 Essentially, an NFT airdrop is a gift or reward. It can be cryptocurrency, tokens, or in the case of this article, an NFT. The brand randomly sends such gifts to its' holders as a token of appreciation. It also serves their purpose of advertising. 
NFT Airdrops are most commonly implemented as a promotional strategy that is used to draw attention to an NFT project, or associated event. However, NFT airdrops are also a way that NFT projects can continue to add value to their holders by basically gifting them a free product. 
Below you will find three main types of NFT airdrops, including: 
1. Standard Airdrop
When you complete a simple task, like sharing a social media post, joining a whitelist, or signing up for a newsletter or other email service, you will receive a set amount of tokens. This is known as a "standard airdrop." To receive an airdrop, you don't have to spend anything; you simply perform a task and get an airdrop as a reward.
Think of an airdrop like a coupon in the real world. You might get free appetizers the first week if a new restaurant in town starts up in your neighborhood. As well as giving their clients something extra, the restaurant is attracting additional business by offering them a free appetizer as an added incentive to visit. Both parties benefit from this arrangement.
2. Exclusive Airdrop
Loyal members of an NFT or Web3-related community can receive free tokens as part of an airdrop. To be eligible for an exclusive token airdrop, you must be a long-time user of the service or have shown your loyalty by remaining a subscriber.
As a grocery store member, obtaining exclusive airdrops is like a loyalty program for the store. You receive a loyalty point for your daily shopping in that specific store. The store rewards you for your continuous support and acquires a loyal and regular client in exchange.
One example of an exclusive airdrop is the $LOOKS airdrop. If you had traded 3 ETH or more on Opensea between a specific timeframe, you were eligible to receive free tokens that were airdropped straight to your wallet. 
All you had to do to receive your tokens was list your NFT on the LooksRare marketplace. Then, you could trade your $LOOKS tokens for ETH, or any other crypto. As you can see from this example, the incentive was to receive free crypto, and all users had to do were list one item for sale on their marketplace.
3. Community (NFT) Airdrop
Several factors can lead to the start of an NFT airdrop. It's possible to get an NFT airdrop just by keeping one particular NFT in your wallet, being part of a giveaway, or even receiving it as part of a marketing effort.
NFT airdrops can be very expensive and profitable for anyone who gets them. The Bored Ape Mutant Serum is an excellent example of a valuable NFT airdrop. The Mutant Serum NFT was airdropped to holders of the Bored Ape Yacht Club NFTs.
Although these Mutant Serums were given away for free to holders, they quickly went on secondary NFT marketplaces for ridiculous prices, over 3 ETH, which equals thousands of dollars.
However, not every NFT airdrop is worthwhile. Some of them may be worthless, while others may be scams. Unknown NFTs can arrive in your wallet at any time, so you should be very careful while dealing with them.
If you don't know why you received a certain airdrop, don't be greedy, first figure out where it came from before you decide to interact with it too much.
Why do NFT airdrops occur?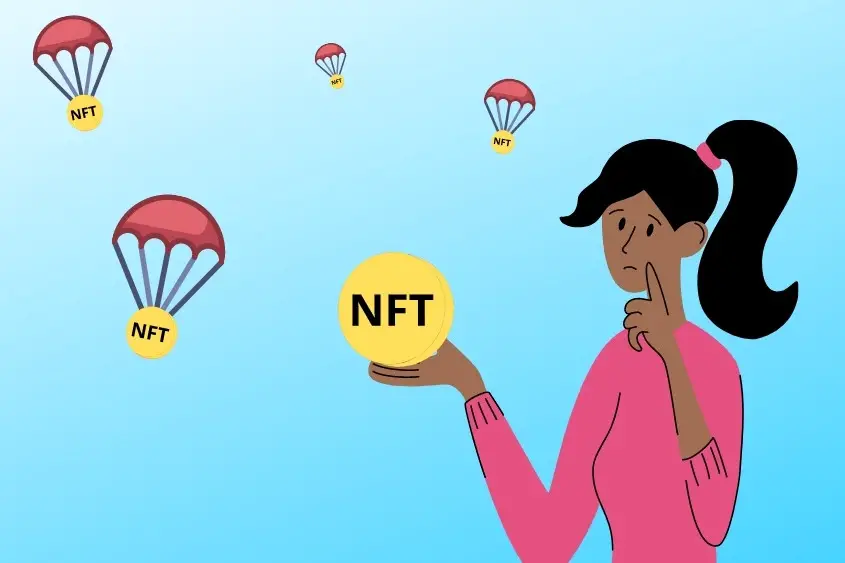 NFT airdrops generally occur if you hold an NFT from a certain community or brand. These communities will distribute airdrops to holders to either add additional value and utility, as a marketing ploy or to raise awareness about a specific event or goal.
When you get something for free, you talk about that product or that company. This is an age-old method of building a customer base. NFT airdrops are just like giveaways. You have to be eligible, then the company picks random individuals to receive the airdrop.
Sometimes when you purchase an NFT, future airdrops may be a predetermined perk of owning that NFT. One example comes from the VeeFriends NFT project. 
Upon purchase of a VeeFriends NFT, consumers knew that they would receive a ticket via airdrop that gave them access to VeeCon—a first-of-its-kind Web3 conference built around NFTs, Pop Culture, Entrepreneurship, Marketing, and Innovation.
Point is, sometimes an NFT airdrop is a surprise, other times it may be part of the initial purchase of an NFT. Either way, who's complaining?
How to get an NFT airdrop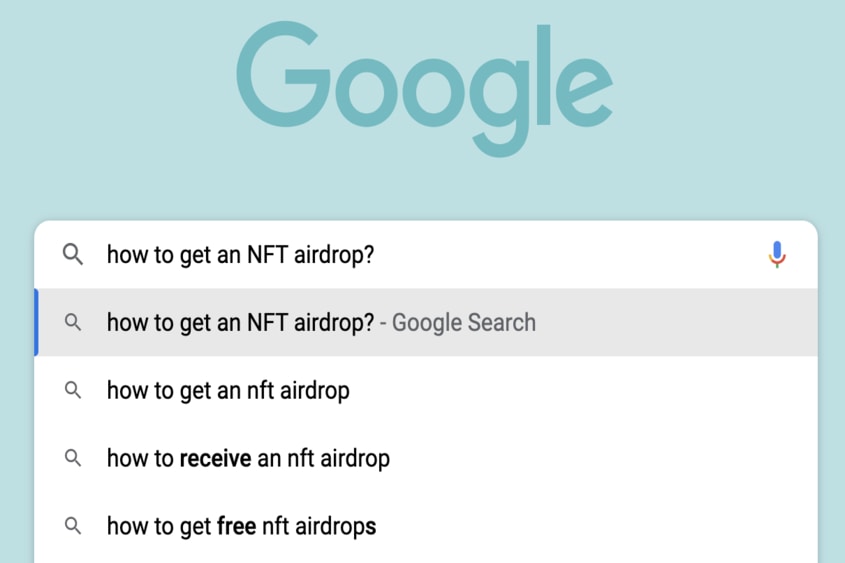 To receive an NFT airdrop, you may have to hold a particular NFT, complete a specific task set by the brand, or simply out of pure luck of the draw. Ultimately, it's up to the brand to determine how the community will receive the airdrop.
Generally, if an NFT brand is requesting that the community earns their airdrop, it is something simple such as sharing social media posts, bringing more people into the community or creating content around the brand. 
Why are NFT airdrops so important?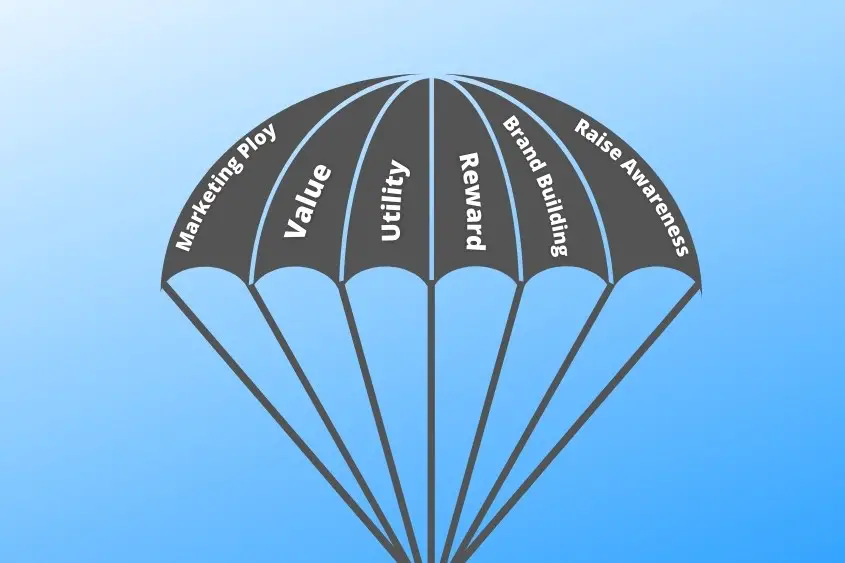 As a promotional tool for brands, airdrops are critical to the NFT and Web3 community's success. They also provide an opportunity for brands to offer extra value to their users in the future. Also, when compared to traditional marketing approaches, airdrops allow individuals and businesses to establish new relationships and further develop existing ones.
It also allows them to promote their products and services simply and cost-effectively. Think of airdrops like sudden offers by supermarkets, or Black Friday sales, buy 1 get 1 offer, etc. All of these offers nurture the existing relationship with the customers and also build new ones.
Many new customers are drawn to such offers and become lifelong members. NFT airdrops can work the same way. These airdrops serve the purpose of both advertising, gaining new customers while giving the existing ones something in return.
Are NFT airdrops safe?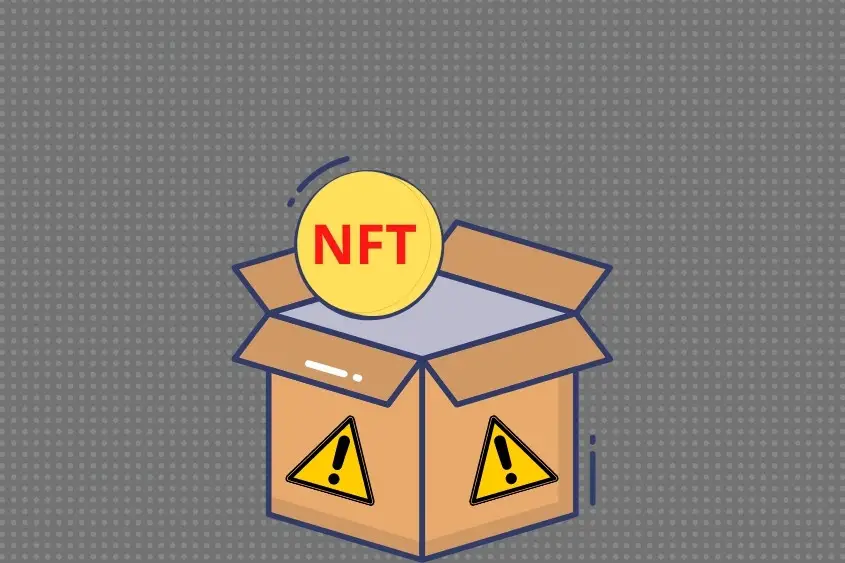 Overall, NFT airdrops are safe. However, if you receive an NFT airdrop randomly, especially if it's from a brand you aren't involved with, you should be very hesitant to interact with that NFT. 
Below are some commons signs that an NFT airdrop might be a scam:
Asking you to pay a fee to receive your airdrop
Asking for private information like your wallet secret phrase, password, etc
Ask for screen sharing. You should be very cautious because this is the cardinal sign of most online scams
An unknown brand or unverified NFT airdrop
Phishing links. Links that redirect you to an unknown page and ask you to enter private information like your secret phrase or signing a transaction using your Web3 wallet
The offer is too good. If you think that offer is very lucrative, and you shouldn't let this go; you should let this go because you are very likely to fall victim to a scam
Overall, an NFT airdrop is usually rewarded to current holders of an NFT, or as a reward for completing a task for a brand, which in return, brings more people to that brand. 
Really, airdrops are a win-win for both consumers and the brand, but be careful, because not all airdrops are good, especially if it's random or the offer just seems too good to be true.