The next phase of the internet is upon us, and it's based on distributed networks aimed to make the new generation of platforms more private, secure, and censorship-resistant. But with new technology comes a higher barrier to entry, that's where Ankr strives to help.
Ankr is a decentralized Web3 infrastructure provider that helps developers, dapps, and stakers interact easily with numerous blockchains. It does this by creating a gateway to independent nodes on many blockchains which can be accessed by RPCs and APIs, allowing developers to read and write data.
With Web3 still in its infancy, it's nice to know that there is an infrastructure like Ankr that can help.
What Is Ankr?
Ankr was founded in 2017 by Chandler Song and Ryan Fang, shortly after they graduated from the University of California, Berkley. Chandler met their third co-founder, Stanley Wu, while working as an engineer at Amazon Web Services.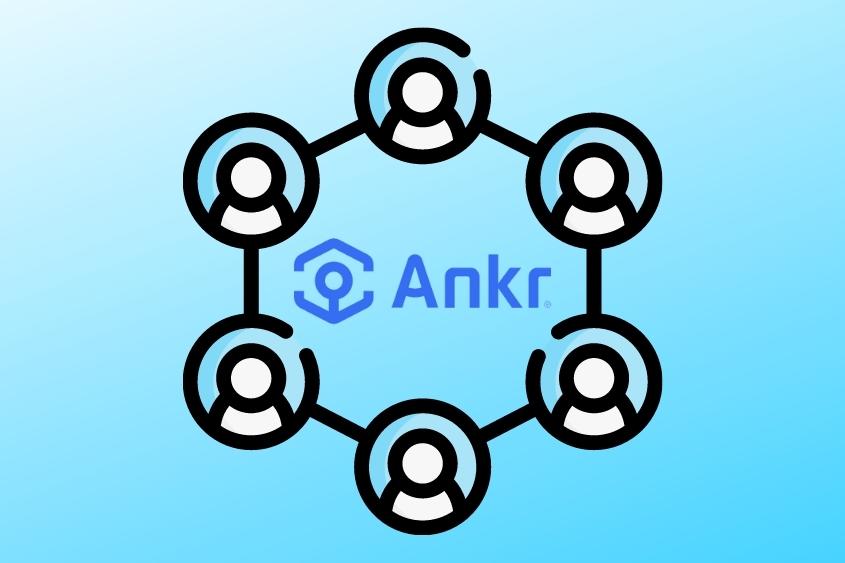 Initially, they had created Ankr with a centralized business model before deciding to pivot its focus to a decentralized model with its mainnet launch in 2019. Today, Ankr is one of the fastest-growing decentralized infrastructure protocols with over 10 billion requests to blockchains daily.
So, how has Ankr managed this pivot from centralization to decentralization? As opposed to using its own hardware, Ankr relies on independent node operators around the globe who have the necessary hardware required to host the nodes.
As a result, users of Ankr get to access an affordable decentralized infrastructure. So if you are a developer or project who doesn't want to set up your own nodes, you can pay to use Ankr's decentralized node infrastructure. 
Additionally, if you want to stake or become a validator across multiple blockchains, you can use Ankr to easily manage the process.
Currently, Ankr supports staking on Ethereum (ETH), Polygon (MATIC), Avalanche (AVAX) BNB Smart Chain (BNB), Polkadot (DOT), and Kusama (KSM). Moreover, you can use ANKR to run the Ethereum upgrade nodes by paying a monthly fee.
How Does Ankr Work?
Ankr functions as a set of tools for builders, stakeholders, and businesses. Although it offers many things, here are the main features: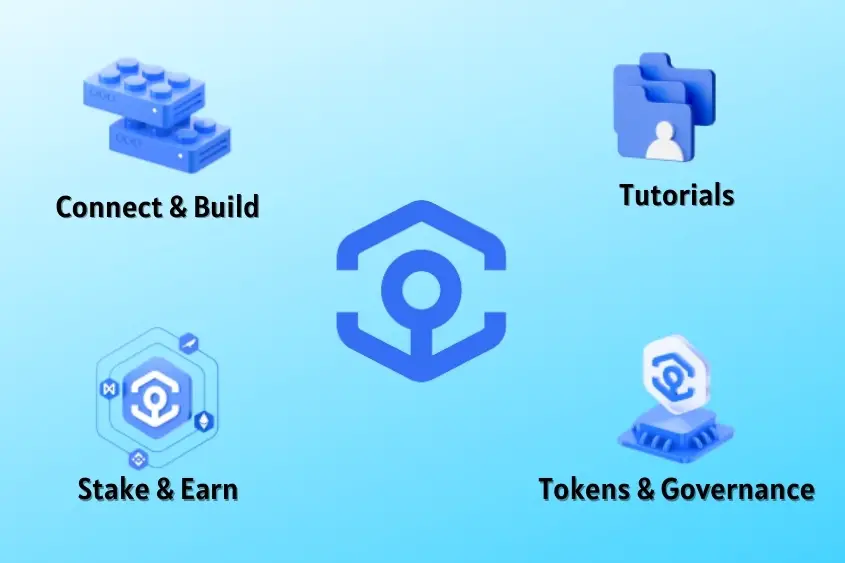 Decentralized node infrastructure
NFT projects, blockchain games, dapps, and other DeFi platforms all benefit from Ankr's decentralized infrastructure. Since there are so many high-performance nodes around the globe serving requests, all of these applications receive faster, more scalable, and more affordable access to blockchains.
Setting up and managing a blockchain node requires knowledge and time, that not everyone has. So instead, Ankr can launch a node for you that you are able to access remotely from anywhere at any time.
Premium API and RPC endpoints for developers
In order for developers to deploy smart contracts and dapps to a blockchain, they need access to specific APIs. To gain access to these APIs requires running your one node and synchronizing it to the blockchain.
Ankr completely eliminates the need to host your own nodes by giving immediate API services and RPC access through their network of decentralized node providers.
Liquid staking
When you stake funds, one of the most typical DeFi issues is losing liquidity. Ankr delivers reward-earning tokens that reflect your staked assets in addition to staking over several chains. 
These new "liquid staking tokens" can then be traded or used in DeFi for further earning tactics such as liquidity mining, yield farming, lending, and more. This process unlocks the value of your staked investments, allowing you to profit in additional areas.
To begin staking, you must first connect your wallet to the site. Ankr supports a variety of wallets since it allows you to stake various coins. For example, consider ETH staking. 
After completing the staking procedure, you will obtain reward-earning aETHb or reward-bearing aETHc tokens in exchange. While your ETH is being frozen in preparation for Ethereum 2.0, aETHb and aETHc offer a liquid means to access the value of your staked assets.
Enterprises
Ankr's enterprise solution caters specifically to businesses. If your business deals with multiple blockchain networks, you can easily use Ankr's API and RPC services that are accessible via a monitoring platform.
Ankr's Impact on the BNB Chain
In 2021, Ankr began helping BNB Smart Chain's performance across its ecosystem of dapps, games, governance platforms, and other stakeholders.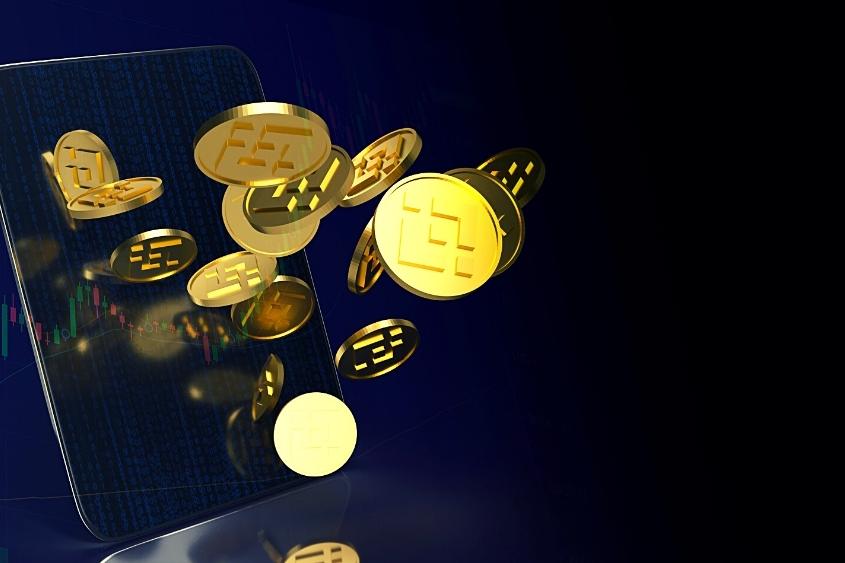 After consulting with the Binance team, Ankr successfully implemented several open-source performance improvements that resulted in a 10x increase in Remote Procedure Calls (RPCs) request throughput, 75 percent reduction in storage requirements, a sync process that's 100 times faster, and a new way to scale the blockchain's operations with application-specific sidechains.
BNB Chain's Ecosystem Coordinator Samy Karim said, "Ankr is a key infrastructure provider for the BNB Chain ecosystem — their contributions and expertise were critical in implementing upgrades to the BNB Chain with the Erigon client, rewriting Archive Node infrastructure, and creating a framework for BNB Application Sidechains. This allows the BNB Chain ecosystem to remain competitive and offer both users and builders the latest benefits."
Considering Ankr is the predominant RPC provider to the BNB Chain and is one of its 21 validators, they first discovered the inefficiencies with the chain in its own operations.
After pinpointing these problems, Ankr created a multi-pronged approach to increase the capacity of the BNB chain including:
The Erigon Performance Upgrade
Ankr's technical team discovered that by using the Erigon client, which was initially designed for Ethereum, they could substantially reduce storage space and sync time needs. This project necessitated incredibly advanced engineering expertise and resources. 
The was able to successfully develop a version of Erigon for the BNB Chain that addressed scalability difficulties and released the new Erigon for the BSC open-source and freely available to anyone. From Chainstack to Covalent, the bulk of the ecosystem now uses this solution.
BNB Application Sidechains (BAS)
Ankr then approached Binance with a proposal to help totally scale the protocol. BSC is an Ethereum fork with cheap gas prices and quick block generation intervals, resulting in substantially greater transactions per block. This places a significant strain on the network and its capacity to scale.
Unlike Layer-2 alternatives, Ankr presented a multi-chain scaling solution that was mature enough to support sophisticated use cases like GameFi. Ankr upgraded the BSC's consensus layer to enable staking for native tokens on new sidechains while retaining full EVM capabilities. This implies that BNB Application Sidechains would enable projects to build their own chains as Layer-1s, replete with their own native ERC-20 or BEP-20 tokens and total control over the chain.
BAS dApp Launching Assistance
Ankr is uniquely positioned as an onramp to help projects launch their own blockchain with customized designs on this new scaling framework with a full set of tools such as customized system contracts, custom tokenomics, inflation models, global gas fee revenues, testnet faucets, block explorers, and gaming SDKs, thanks to their involvement in the creation of BAS. 
In fact, Meta Apes, Ankr's debut game on BAS, has already become a success. The Meta Apes game company used Ankr's open-source gaming SDK to provide an already-popular game, Age of Apes, with complete Web3, blockchain, and crypto features.
BNB Liquid Staking
Ankr added to the BNB Chain ecosystem by introducing the first BNB Liquid Staking solution, which adds DeFi composability to staked BNB. This implies that BNB holders will have more options when it comes to earning DeFi with their assets, since they will be able to combine tactics such as staking, farming, lending, donating to vaults, and more at the same time. 
Because this solution is open-source, it may be integrated with any BNB DeFi platform. Increased TVL and DeFi benefits are now available across the BNB ecosystem.
With a beacon chain concept of multichain communication, Ankr will continue to support the BNB Chain ecosystem with modifications to increase security. They'll also develop solutions for more native cross-chain asset transfer capabilities, with lower transaction costs and improved security.
What Is the ANKR token?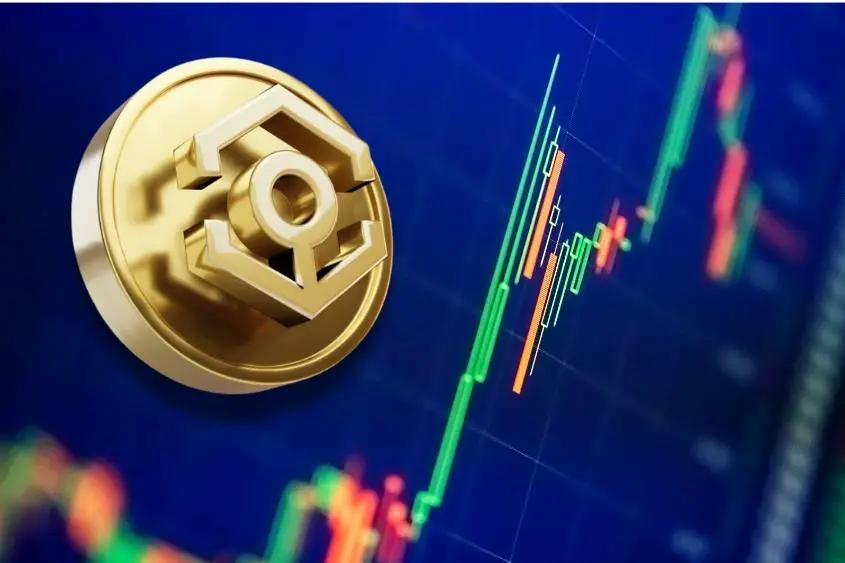 ANKR is the native utility token that facilitates all network operations. It functions both as ERC-20 or BEP-20 tokens and is used to pay for services, node providers stake it to serve traffic and earn rewards, and holders stake it to secure the protocol. It also serves as the DAO governance token.
The ANKR token has a max supply of 10,000,000,000 and a current price of about $0.02 per token.
How to Buy ANKR
You can easily buy ANKR on a trusted crypto exchange like Coinbase. To buy ANKR on Coinbase, follow the steps below.
Visit Coinbase.com
Sing up for an account
Add your payment method
Start a trade
Select ANKR from the list of assets
Enter the amount you want to buy
Finalize your transaction
Whether you're an enterprise looking to get custom solutions to integrate staking products, infrastructure, and more, or you're looking to stake with different blockchains in a suite that manages all your funds in one convenient location, Ankr has got you covered.