Have you ever signed up for a streaming subscription or gym membership that you found yourself not using, but still paying for? Well, what if you could sell your subscription to someone else? Now you can with the Revulution NFT.
The Revulution NFT allows you to subscribe for a subscription period of your choice for any subscription in the world and share or sell your unused subscription time. The new owner is then able to use the same subscription until the NFT expires (the subscription period ends).
Although NFTs might not have the best rap in the world, Revulution NFT is bringing the potential of the technology to life with its newest initiative. In this article, you'll learn what the NFT is, how it works, and all the benefits it offers to its holders
What Is Revulution NFT?
Revuto (creator of Revulution NFT) aims to enable their customers to save money by allowing them to take control over what, when, and how they pay for their subscriptions. To do this, they are leveraging Cardano native tokens and DeFi to pay for the subscriptions and save people money using a single app.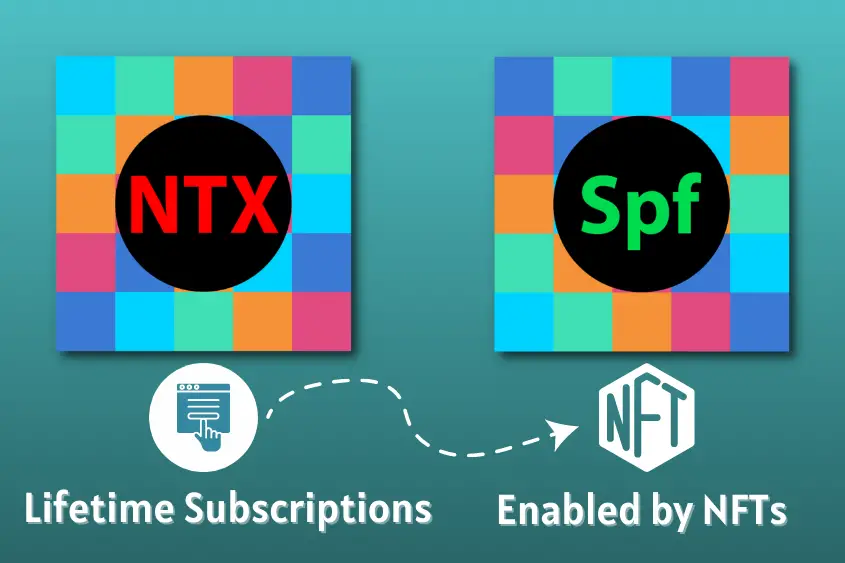 Whether you want to simply unsubscribe, pause your subscription, pay for it using crypto, borrow funds when paying, or secure protection against free trials, Revulution NFT lets you do it all.
Revulution NFT is Revuto's most recent initiative that gives users complete control over which subscriptions they have, how long they have them, as well as how they pay for them—completely revolutionizing how we subscribe to services.
Revuto is using NFT technology to allow you to subscribe to any service in the world for any period of time and then send or sell your unused subscriptions period to others.
For example, say you sign up for a one-year subscription to Spotify to get the best deal and because you actually thought you'd enjoy using the service for a full year. But, after 4 months of Spotify, you decide it's not for you. 
Obviously, Spotify isn't going to give you your money back considering you already agreed to the year contract. This leaves you stuck with a subscription service you don't want but still have to pay for.
This doesn't have to be the case anymore though. Revulution NFTs solve this very problem.
"Based on the feedback we received from our 350,000 active and verified users, we have decided to give the community exactly what they have asked for–a solution that guarantees a stable subscription fee, that they can share with their friends or family members in a simple and straightforward way. Moreover, in case they are not using the service, the users can simply get their money back or even profit from selling the NFTs. We wish to enable everyone to efficiently manage their subscriptions and, eventually, to make the digital subscription market fairer and more equitable," said Vedran Vukman, CEO and co-founder of Revuto.
By turning subscriptions into NFTs, you can now monetize your unused subscriptions and sell them on secondary marketplaces to others who actually want them. Users simply pay for what's left of your subscription. So, not only do you get a good deal but so do the secondary buyers since they are essentially getting the best monthly price without having to commit to a full year.
How Does Revulution NFT Work?
Holding a Revulution NFT in your Revuto wallet for a specific subscription enables you to receive a Revuto Virtual Debit Card (VDC). Revuto uses the card to pay for your subscription for as long as the subscription lasts. If the NFT changes ownership, the new owner will get a new VDC to use with the account for the same service.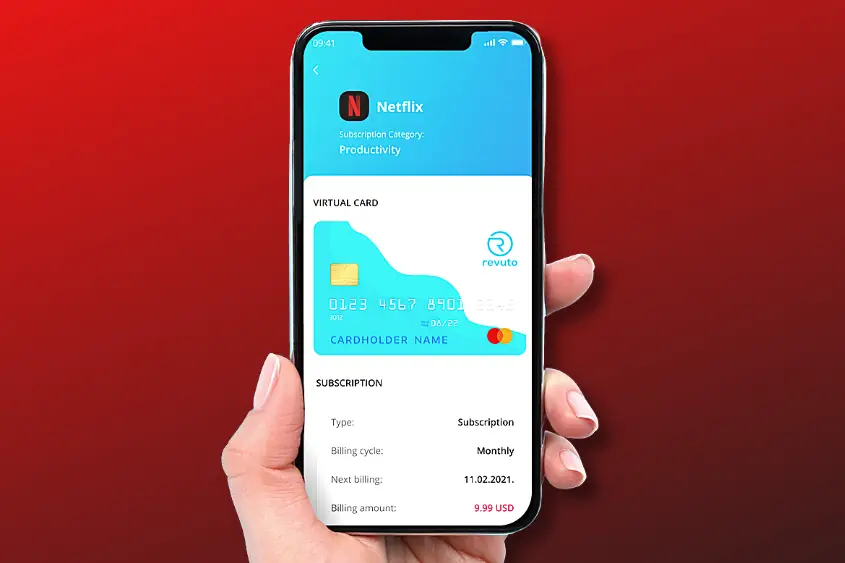 Once the subscription period ends, the NFT will expire and Revuto will no longer use it to pay the subscription nor will they issue new Virtual Debit Cards for that specific service. To get rid of these expired NFTs, Revuto will provide a burn address to which users can send them.
That being said, the Revuto app allows you to quickly check any Revulution NFT to find out what subscription it's used for, how long it's valid, and whether it's expired or not. This way you know exactly what you're getting before you buy it.
Revulution Is Offering Free Netflix and Spotify For Life
To celebrate this "revulutionary" subscription management service, Revuto is offering a limited number of Revulution NFTs that allow users to get free Netflix and/or Spotify for a lifetime by simply paying a flat fee of $349 (for a limited time). Also, since you can send and sell these subscriptions, you gain the opportunity to monetize your subscription purchase if you choose to sell it at a later time.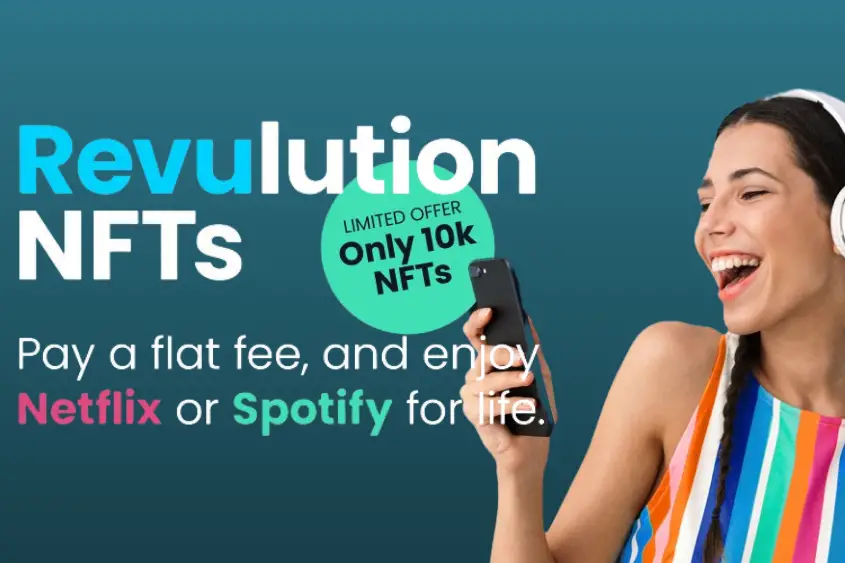 Shortly after offering the limited number of Revulution NFTs for sale, Revuto will add the Revuto Virtual Debit Cards to the Revuto app, allowing users to manage their subscription payments and get to using their NFTs right away.
Furthermore, to emphasize the importance of Revuto Debit Cards, this unique offering will enable early holders access to Revuto's Physical Debit Cards (PDCs). Revuto's plastic or metal PDC's offer rewards and crypto cashback when paying for any products or services using the card.
"Our Revulution NFT for Netflix or Spotify is just the start, and also an introduction to the subscription NFTs that people will be able to use to pay for any subscription in the world, for however long they want. Also, by using this particular innovation, the users will get discounts when selecting their subscriptions, coupled with the possibility of either gifting or selling them to other users. With such a unique approach, Revuto is introducing something completely new to the world of subscriptions, something that will enable the creation of an entirely new market of prepaid unused subscriptions. I am immensely proud of the team behind this project, and we are all looking forward to everything that is coming in the future. We are confident the market and existing user base will once again react positively to what we have done," said Josipa Majić, cofounder of Revuto.
These limited editions Revulution NFTs will be available on Revuto's website for only $349.00. The sale begins at 12 pm CET on July 11. You can pay for the NFT with your credit or debit card, or using crypto.
What About Existing Revuto Users?
Existing Revuto users and their referred friends will get 5% of the purchase price as cashback in REVU whenever there's a purchase with their referral code provided in their Revuto app.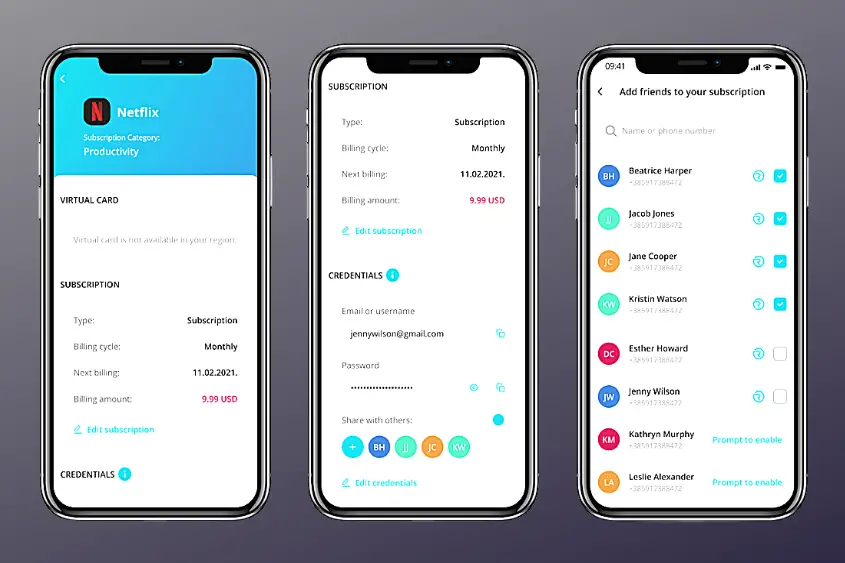 Additionally, the launch of the Revulution NFTs coincides with the highly-anticipated launch of Revuto's subscription management service. As an added cherry on top before the Virtual Debit Cards go live, Revuto is introducing its password management feature that allows users to securely store and share passwords to their subscriptions with their friends and family. 
With Revuto, you will soon be able to pay for any subscription-based service in the world, for any period, and send or sell your unused subscription periods to others. From streaming services to gym memberships, Revuto is creating an entire market for unused subscriptions. Are you ready for the revulution?