Launched in 2009 by Satoshi Nakamoto, Bitcoin is the first-ever blockchain. It's popularly known for its native currency Bitcoin (BTC), but now it's also becoming known as an NFT-capable network.
Bitcoin lacks the smart contract capabilities necessary to support NFTs natively. As a workaround, smart contract-capable blockchains like Stacks work alongside Bitcoin to roll up all of its transactions, ultimately settling them on Bitcoin. Making transactions faster, cheaper, and more efficient.
Below is a guide to everything you'd want to know about Bitcoin NFTs including where to find them, what you need to buy and sell them, and even how to do it.
Why Doesn't Bitcoin Support NFTs?
Bitcoin does not have the smart contract capabilities that are needed to support the function of  NFTs. It was created to allow people to send payments over the internet in a decentralized manner (free of centralized control). Nothing more, nothing less.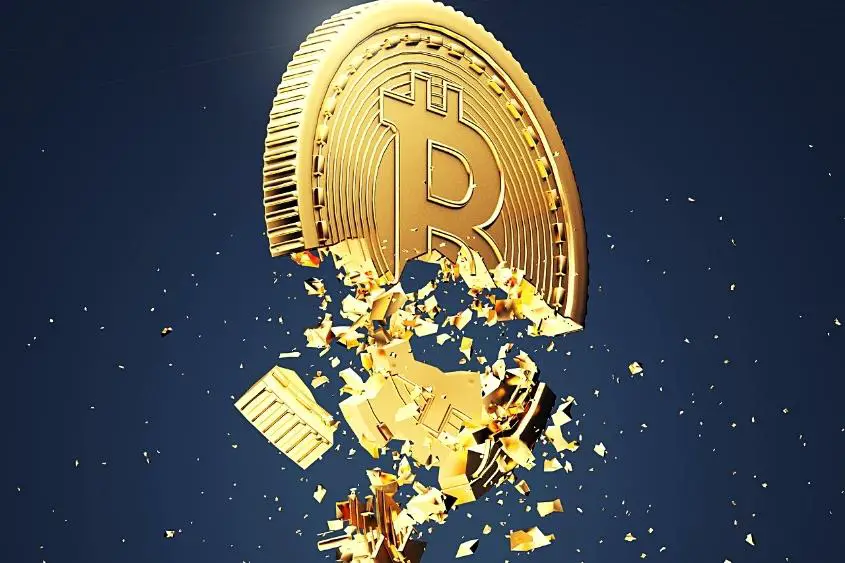 The great thing about Bitcoin is that it remains one of the most secure blockchains in the world. There is no single point of failure, which means it's difficult to corrupt. The proof-of-work (PoW) cryptographic mechanism utilized by Bitcoin makes transactions irreversible, so nothing can be undone.
Being that the network is decentralized, it is operated by computers (nodes) all over the world. These nodes are responsible for keeping track of every single transaction on the network, so if one node goes down or were hacked, there are still thousands of other nodes to pick up the slack. Basically, hacking one node or even multiple nodes is pointless.
That doesn't mean that Bitcoin is impossible to hack (nothing is), but it's far from easy. Overall, Bitcoin's secure network is the result of a simplified ledger system that doesn't utilize smart contract technology.
Smart contracts are often how many hackers gain access to blockchains and NFT projects due to an error in poorly written contracts. An error in a smart contract is a huge vulnerability, and if not corrected immediately, the contract along with its users will more than likely become the victim of an attack.
Such is the case when hackers stole $31 million from MonoX Finance by exploiting a bug in the software used to draft smart contracts.
Dan Guido, an expert in securing smart contracts and CEO of security consultancy Trail of Bits commented on the hack saying:
"These kinds of attacks are common in smart contracts because many developers do not put in the legwork to define security properties for their code. Smart contracts need testable evidence that they do what you intend, and only what you intend. That means defined security properties and techniques employed to evaluate them."
As you can see, smart contracts can result in very sticky situations if they aren't approached thoughtfully. That's one reason why Bitcoin has remained so secure over the years. 
However, just because Bitcoin doesn't have smart contract capabilities doesn't mean it can't work with another network that does. And that's exactly how Bitcoin can still technically support NFTs.
By utilizing a separate layer-1 blockchain like Stacks, Bitcoin becomes an NFT-capable blockchain.
What Is Stacks?
Stacks is an open-source blockchain linked to Bitcoin that leverages the security and enables Stacks apps to use Bitcoin's state, despite being a separate blockchain. With Stacks, Bitcoin becomes an NFT-capable blockchain that offers fast, cheap and less energy-intensive transactions.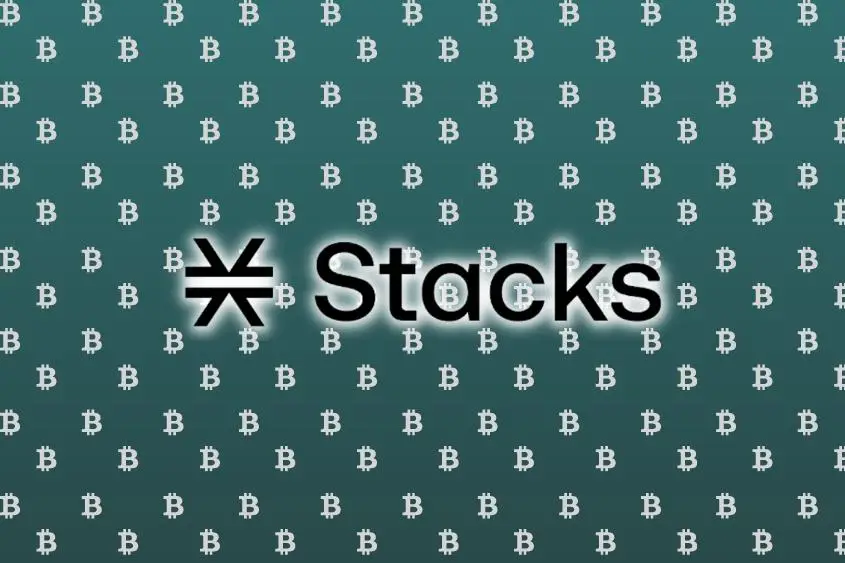 Being that Stacks is its own blockchain, it has its own network, miners, and coin ($STX). Stacks uses Bitcoin's base layer as a reliable storage and distribution medium. This means that every transaction that occurs on Stacks is also recorded on Bitcoin.
Technically, in order to create a block on Stacks a Bitcoin transaction has to occur on the Bitcoin network. This transaction records the hash of the Stacks block to ensure it is published within a block on Bitcoin. As a result, Stack's entire ledger is represented on the Bitcoin base layer.
To accomplish this, Stacks uses a proof-of-transfer (PoX) consensus mechanism. By using this mechanism, Stacks is tethered to Bitcoin by settling all of its transactions on Bitcoin.
So how exactly does proof-of-transfer work with Stacks?
To mine Stack's native token ($STX) and participate in the consensus, miners have to send a Bitcoin transaction (using BTC) to predetermined Bitcoin addresses. Only then can blocks be produced within the Stacks blockchain.
In some ways, Stacks' consensus method resembles Bitcoin's proof-of-work (PoW) system. Instead of utilizing energy to generate new blocks, Stacks miners utilize bitcoin (which they must purchase at market price) to maintain the Stacks network.
Because this method incurs fees for Stacks' miners, they are rewarded appropriately. Compensation is comparable to Bitcoin in that it is delivered by the Stacks network in the form of block rewards and transaction fees. The protocol issues the reward in $STX.
Ultimately, Stacks allows users and developers to mint NFTs and create NFT marketplaces that can be secured through the Bitcoin blockchain.
Where Can You Find Bitcoin NFTs?
Gamma.io (FKA STXNFT) is the best marketplace for buying and selling Bitcoin NFTs. Gamma is an open marketplace used by builders and collectors for buying, selling, and creating Bitcoin NFTs, and is powered by the Stacks blockchain.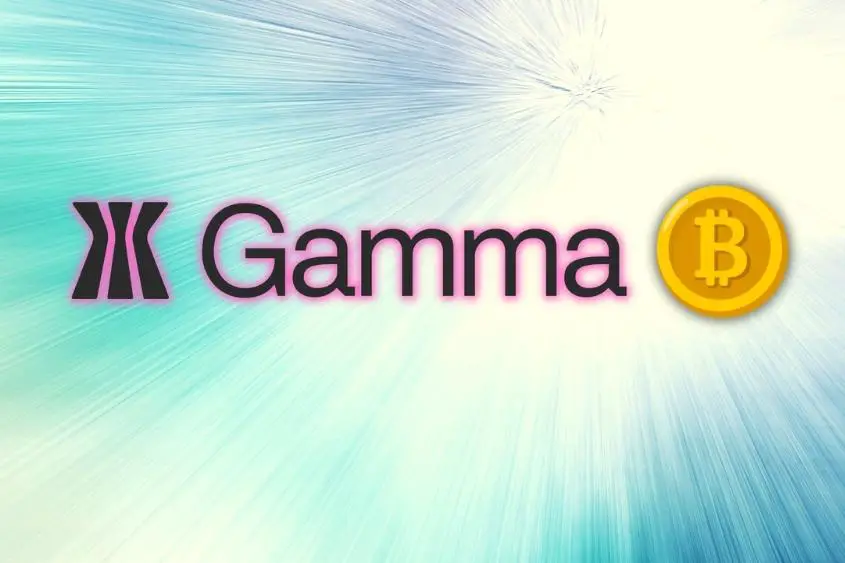 The main aim of Gamma is to provide creators and innovators of the web3 ecosystem the tools needed to create future use-cases for NFTs, on the Bitcoin blockchain. Gamma ensures that its users are the sole owners of their custom NFT smart contracts.
In addition, Gamma has no way to censor or even prevent its users from using their smart contracts on any other platform or for other purposes—ensuring all the power remains in the hands of the creator.
Besides Gamma, there are a couple of other Bitcoin NFT marketplaces you might want to check out, including:
Byzantion is the number one NFT marketplace on Stacks. You can easily buy, sell, auction, and discover Bitcoin-Secured NFTs on this universal marketplace. Currently, Byznation carries more than 600,000 Stacks NFTs.
StacksArt is the first fully-fledged NFT marketplace on Stacks. You can effortlessly get quick and easy access to various types of digital collectibles that are available to buy and sell from a variety of collections and artists.
How to Buy A Bitcoin NFT
To buy a Bitcoin NFT is actually pretty easy. However, there are a few things you will need to do beforehand. Below I will walk you through the exact steps to buy a Bitcoin NFT, utilizing the Stacks network.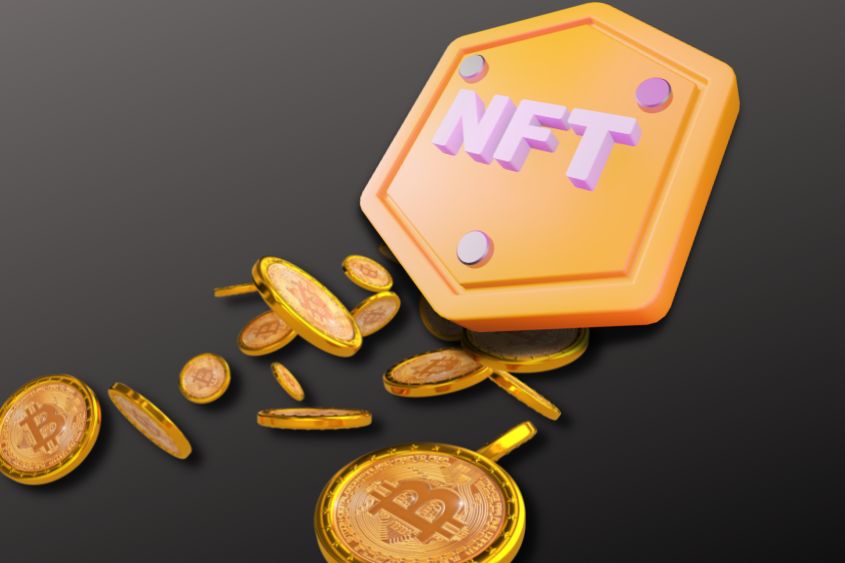 Open an exchange account and get a Stacks-compatible wallet
To buy your first Bitcoin NFT, you will need to buy some $STX and stock your Stacks compatible wallet with it. The most popular and trusted crypto exchange is Coinbase. 
Follow the steps below to set up your Coinbase account and buy $STX.
Create a Coinbase account
Download the Coinbase app or go to the website and start the sign up process. You will need a valid ID and may be asked for proof of address in order to transact, so be sure you have those ready. Verifying your ID may take longer than a few minutes, depending on where you live.
Add your payment method
Tap on the payment method box and connect your preferred payment method. You can use your bank account, debit card, or initiate a wire.
Start a trade
You can search for $STX by choosing the Buy button.
​​Select Stacks from the list of assets
Search for $STX by typing "Stacks" into the search bar. When you see Stacks show up in the results, tap it to open up the purchase screen.
Enter how much you want to buy
Use the key pad to enter the amount you want to spend in your local currency. The app will automatically convert that into $STX amount.
Finalize your purchase
Tap "Preview buy" when you're ready. You'll be shown the details of your purchase. Make sure everything looks good and then confirm your purchase. That's it, you've successfully bought $STX.
Now, in order to use $STX to buy a Bitcoin NFT, you're going to need to transfer your $STX from the crypto exchange to your Stacks compatible wallet. This wallet is your key to accessing the Bitcoin blockchain.
The two best Stacks-compatible wallets are Hiro Wallet (desktop and chrome extension) and Xverse (mobile wallet). Below I will guide you through the steps to get either one. 
Note: Both wallets will work for trading NFTs on Bitcoin, however, there are some differences between the two which I have highlighted below.
Hiro Wallet
Hiro Wallet is the number one wallet used on the Stacks blockchain, from your browser or your desktop. Hiro Wallet provides you with everything you need to manage all your digital assets via the Stacks ecosystem. Below is a list of things you can do with Hiro Wallet: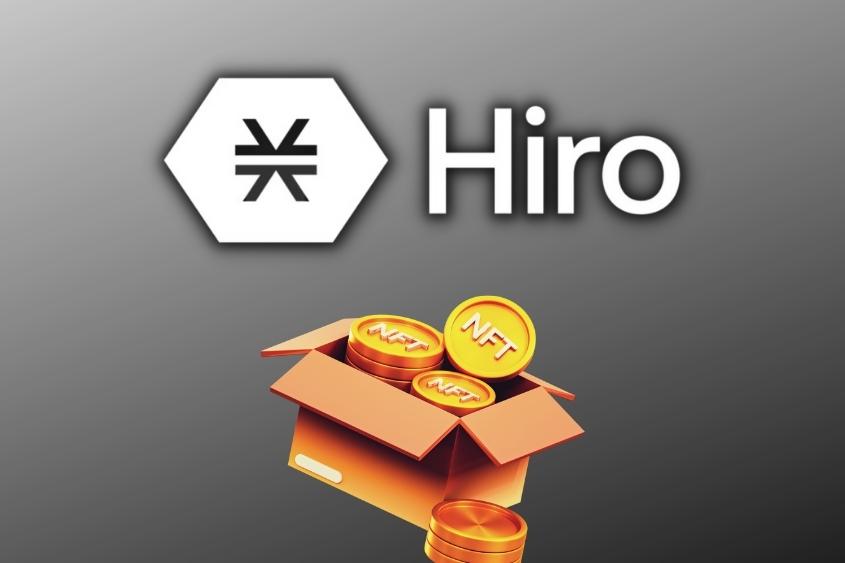 Buy and trade $STX
Send and receive tokens
Browse and connect to Dapps
Stacking and Pooling
Ledger compatible
There's a reason that Hiro Wallet is the number one wallet amongst Stack's users. With over 60,000 downloads and numerous functionalities, it accomplishes anything and everything you'd expect from a web3 wallet.
Follow these instructions to install the Hiro Wallet for Desktop:
Double click the download and drag the Hiro Wallet icon into your Applications folder.
Double click the Hiro Wallet application to open Select Create a new wallet if you haven't used the Hiro Wallet before. If you have a Ledger S device, ensure that it's connected and unlocked with your PIN. Ensure that the Stacks application is installed on your Ledger device using the Ledger instructions. Then proceed to select Use a Ledger wallet.
If you do not have a Ledger device, select Create a software wallet. 
If you've selected Create a software wallet, follow the instructions provided to generate and save a 24-word Secret Key.
Follow these instructions to install the Hiro Wallet for Web:
Open the extension in your browser
Select Create a new wallet if you haven't used the Hiro Wallet before OR,
Navigate to the bottom of the window and select Sign in with Secret Key
Congratulations, you have officially set up your own Hiro Wallet.
Xverse
Xverse is a wallet used to connect to DeFi, NFT, and other decentralized applications built using Stacks and secured by Bitcoin. Below is a list of things that are doable via Xverse: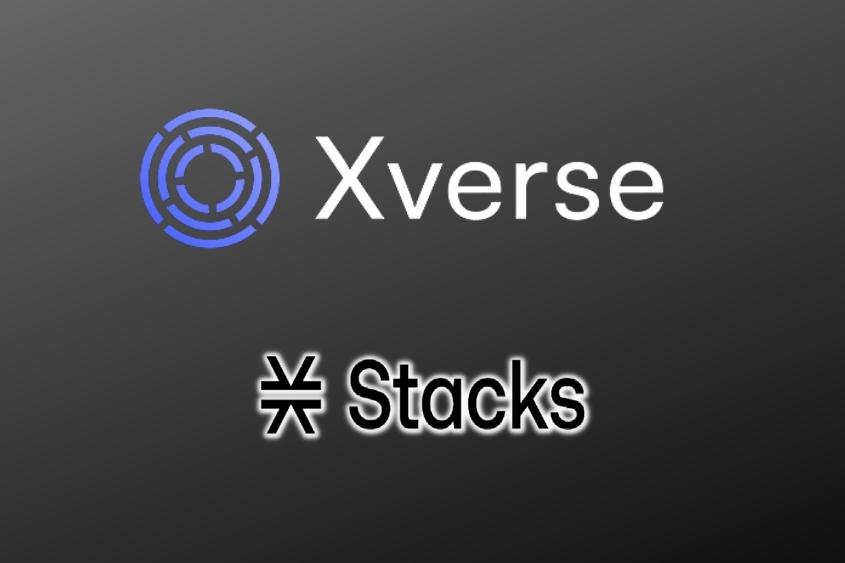 Send and receive tokens
Browse and connect to Dapps
Earn BTC with Stacking pools
View and trade NFTs
Biometric and Non-custodial access
Use on Android and iPhone
Xverse is the only mobile wallet app that is Stacks compatible and doesn't charge you any fees to use. As well, Xverse allows you to access all the Bitcoin web3 apps powered by Stacks from within the wallet.
To set up your Xverse wallet, follow the steps below:
Download the Xverse app
Install Xverse on your Android or IOS device
Select New Wallet
Review the Terms of Service and Privacy Policy, then Accept
Write down your seed phrase
Confirm Seed Phrase
Choose your level of security (Basic 6-digit pin or Enhanced alphanumeric password)
Choose to enable Biometric Authentication (for added security)
Bam! That's all she wrote.
It's important to note that there are other wallets that are compatible with Stacks including D'CENT, Boom Wallet, Cerebro, and Neptune, but they are not as NFT-capable as Hiro and Xverse are.
Transfer $STX to your Wallet
Assuming you used Coinbase, I'm going to walk you through the steps to transfer your newly acquired $STX to your freshly created Stacks Wallet. Transferring $STX from both Hiro Wallet and Xverse is virtually the same process. For this example, I am going to use the Xverse wallet.
In your Xverse Wallet, click Recieve, to copy your address.
Sign in to your Coinbase account.
In Coinbase, click Send, choose $STX, then enter the amount to send.
Enter the recipient (your Xverse wallet address).
Verify received funds by checking your Xverse wallet (it can take a few minutes).
It's as simple as that.
Connect your wallet to a Stacks NFT marketplace
Though there are several Stacks NFT marketplaces to choose from, the most popular option is Gamma.io. That being said, I highly encourage you to explore all the marketplaces. You never know when you might find a hidden treasure.
To buy an NFT on any of the available marketplaces, you are going to have to connect your wallet. To do this, simply select Connect or Sync depending on which marketplace you're exploring. From there, choose the wallet you have and follow these steps on-screen to connect.
Buy your NFT
Once you have connected your wallet to your marketplace of choice, you are ready to buy your Bitcoin NFT. For your first NFT, I recommend taking the time to find an NFT you thoroughly enjoy.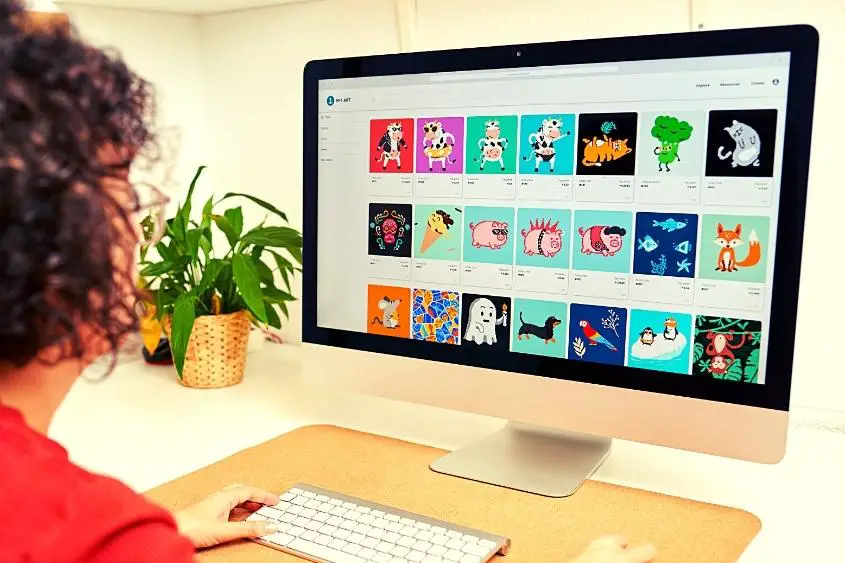 If you want to know how I find good NFTs, you can check out my collector's buying guide.
Considering the Bitcoin NFT market isn't as vast as the preferred Ethereum market, determining what is or isn't a good NFT can be even more challenging. Ultimately, it comes down to putting in the time to do your own research on the NFTs you're interested in, including researching the creator(s).
When you're ready to buy an NFT, you can either choose Buy Now or Make Offer. Generally, the Make Offer button is used to offer a lower price than the listed Buy Now price. It doesn't hurt to try. If you aren't too worried about getting a lower price, then choosing the Buy Now option is the right move.
If you've made it this far, props to you. You have either bought your first Bitcoin NFT or you have the knowledge to. Either way, I'm proud of you.
Final Thoughts
Since Bitcoin was not originally designed to handle NFT technology, it is not set up for buying, selling, or creating NFTs. However, Bitcoin does have the ability to work alongside other blockchains like Stacks to make it a secure, scalable, and energy-efficient, NFT-capable blockchain.
If you have ever wanted to own your own Bitcoin NFT, Stacks enables you to do so. Take advantage of it.