Though the NFT market has experienced expedited growth and innovation in the past couple of years, it can be challenging to know where to turn when you want to learn more about NFTs.
Blogs, podcasts, social media, courses, conferences, and mentors are excellent resources to learn about NFTs. If you don't want to pay to learn, utilize free online resources like blogs and social media. If you don't mind paying, classes and conferences offer education catered to curious minds.
This article aims to provide you with all of the best resources for learning more about NFTs no matter where you're at in your journey and regardless of your goals.
Free Resources
I'm a firm believer in free education. The best way to learn something new nowadays is to hop online and ask the internet. It's free, it's convenient, and the amount of information is endless. 
The majority of things I've learned about NFTs, I've learned for free online. Below are some of the best free resources I've found for learning about NFTs.
Blogs
I may be biased because I'm a blog owner and also because I've been reading blogs since the early 2000s, but I believe the amount of free information you can find in a blog is unbelievable. A blog is the modern-day equivalent of a library, except you receive the information instantly and it answers your exact question if it's well written.
That being said, there isn't one single blog that I recommend checking out. Different blogs tend to cover different topics within a niche. So, even if you have a favorite NFT blog, there's no guarantee that it will have the answers to every single one of your questions.
Instead, I recommend using the almighty Google Search to ask your questions, then let Google do what it's made to do—give you the best possible answer. Likely, you will find that different questions will result in different blogs, and that's okay.
The cool thing about blogs is that they are usually written by industry experts, and if the author isn't an expert, best believe they are reaching out to someone who is to get the information they need.
The next time you have a question, just ask Google.
Podcasts
Podcasts are how I got started in the NFT space. I remember it like it was yesterday. I was listening to serial entrepreneur, Gary Vaynerchuk, talk on his podcast (The GaryVee Audio Experience) when one day he mentioned NFTs.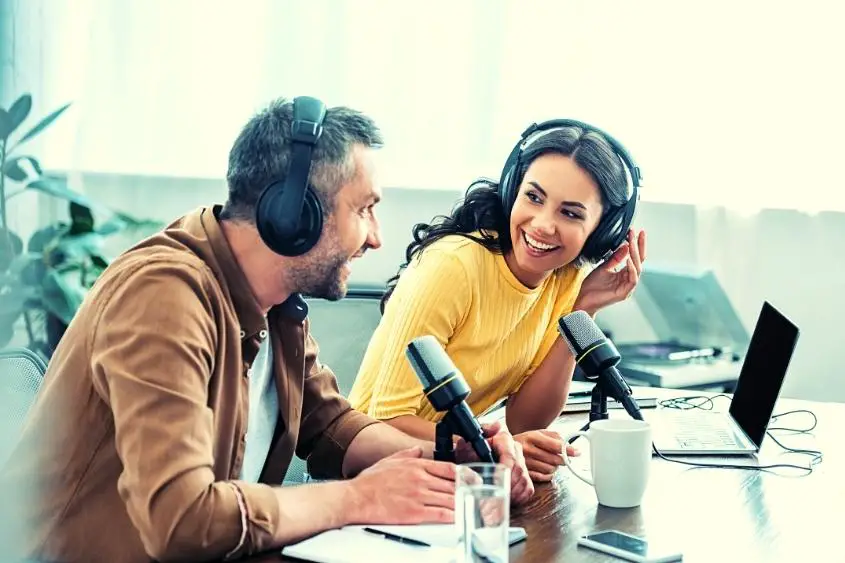 Gary's style of communication and conviction in his voice is what led me to want to learn more about NFTs. I've learned that when it comes to podcasts there are a lot of benefits to them, including:
In-depth conversations with industry experts.
Open and thoughtful conversations with a diverse group of people.
Audio format is easy to listen to even when you're on the go.
You can ask specific questions to the podcast host to receive an answer catered to you.
The conviction is some people's voice gets you excited to learn more and take that next step.
Seriously, a podcast is just as good as a well-written article or even better in some cases. Although many podcasts are structured similarly to an article, the conversations between a group of people can lead to some very in-depth and informative conversations.
Many podcasts love hosting a variety of experts from different industries, meaning you get to hear the answers to questions that may have never even crossed your mind.
You can find NFT-related podcasts on Spotify and Apple Podcasts for free. In case you are looking for a new podcast to listen to, I'll leave a few of my favorites below for you to check out.
The next time you're busy at the gym, cleaning your house, or running errands, throw on one of these podcasts and get lost in all the knowledge. What've you got to lose?
Social Media
Perhaps one of the best resources for learning about NFTs is social media. Although social media is often demonized by the mainstream media for its negative effects on society, I'd argue that is the result of humans misusing the technology, not the other way around.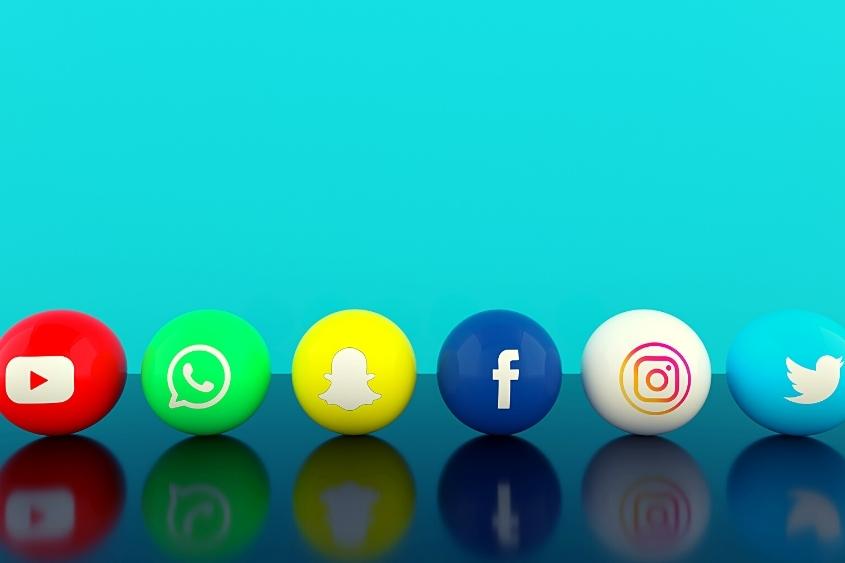 Meaning if you want to use it for good such as researching NFTs, you can. And if you want to use it for bad such as name-calling and trolling other people, you can. The choice is always yours. With that, there are numerous social media platforms that contain a cornucopia of NFT knowledge. Let's take a look at some of the best platforms.
Twitter
Without a doubt, Twitter is currently the number one social media platform for learning about NFTs. The crypto/NFT community was practically born on Twitter and is where they continue to thrive.
To learn about NFTs on Twitter, first, you will need to create an account if you don't already have one. Remember, you don't even have to use your real name if you don't want to. However, if you plan on networking or growing your personal brand, I suggest you do.
Once you have an account, use the search function to your advantage. You can easily search for trending posts and people using any term you want. For example, I can type "NFT tips" in the search bar and Twitter will show me the top results. 
Then, once you find something interesting, leave a comment, ask a question, scan their profile, and if you find that it provides you with value, give it a follow. Ultimately, your goal is to seek more knowledge and interact with people and others who share common interests.
Twitter Spaces
There's also a secret weapon on Twitter that's called Spaces. In simple terms, Spaces is a live conversation on Twitter. You can think of it as a live podcast. There's always a host, oftentimes a co-host, speakers, and listeners.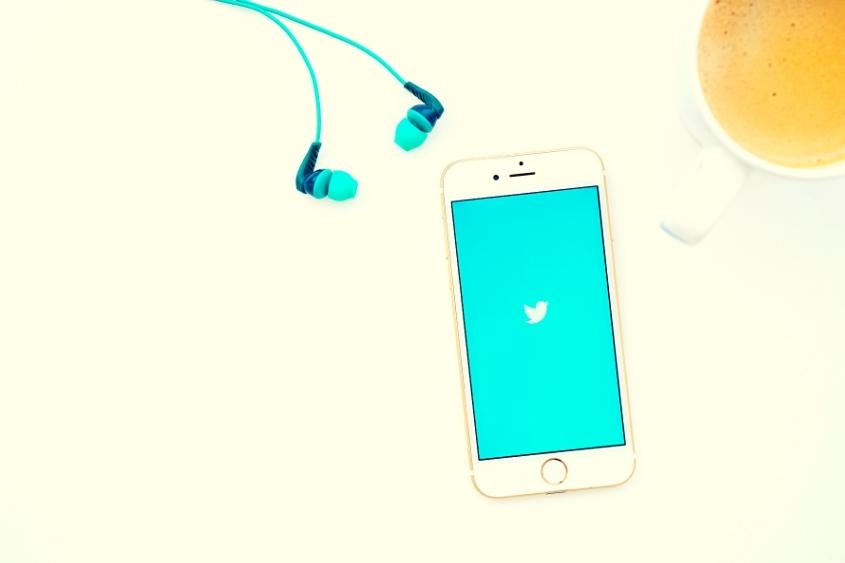 Spaces has played an essential role in the NFT community since early 2021. From individuals to big-name brands, Spaces are used as a tool to build communities within the NFT space.
By providing anyone with a Twitter account the ability to host a public audio room that allows other people to speak, ask questions, and simply listen to the conversation, Spaces has become the go-to source for acquiring NFT knowledge.
The best thing about Spaces is that it's live. So, not only can you ask questions and receive answers from multiple individuals, but it's fun, interactive, and gets your brain flowing. It's important to note that you don't have to speak if you don't want to. 
Many people join Spaces just to listen, and that's okay too. But, if you do have a question and you're in a Spaces, I highly suggest requesting to speak so that you can ask your question. More than likely someone else has the same question as you.
Otherwise, sit back, relax, and enjoy the free lesson.
Discord
Discord is a VoIP and instant messaging platform. You have the ability to communicate via voice calls, video calls, text messaging, media, and files in private chats or as part of communities called "servers".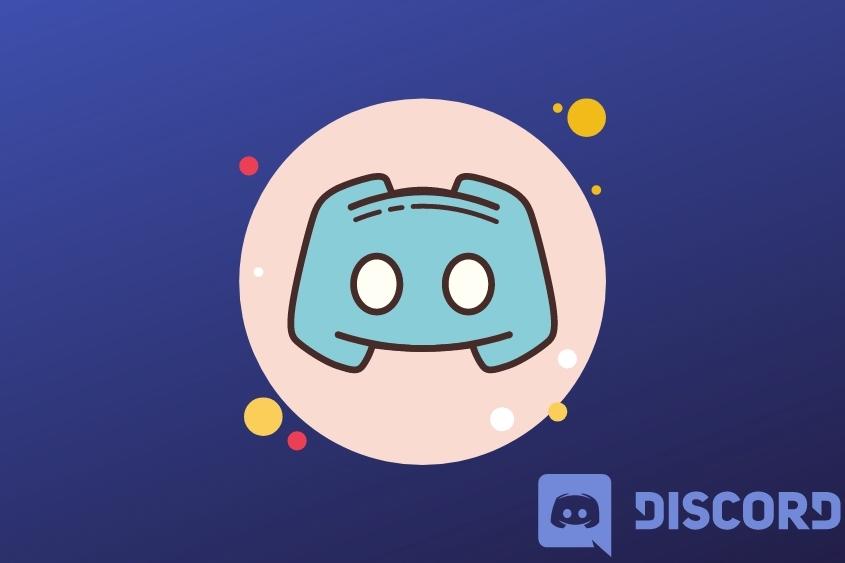 Originally created for the gaming community, Discord is now known as a meeting place for NFT communities and brands. Basically, if you are an operator of any type of NFT-related brand, you better have a Discord.
Most commonly, Discord groups are used by NFT projects to communicate announcements and updates, and bring the entire community together in a single room. Within these communities, you can find an abundance of knowledge from different types of people from all around the world.
Generally, Discord groups are free to join. In some cases, you might have to be an NFT holder to gain access to certain rooms within the group, but even then, there are more than enough Discord communities that provide value free of charge.
To find a Discord server to join, you'll have to get active on social media. Influencers and brands usually have a link to their Discord community in their profile description on Twitter and Instagram.
To help get you started, here are a couple of NFT Discords I recommend checking out:
VeeFriends (NFT Brand created by Gary Vaynerchuk)
ONE37pm (A digital media brand focused on Web3, Culture, Sports, etc)
Be aware that there is a slight learning curve to Discord. The chat can move extremely fast when there are a lot of users active at one time and there are many channels to keep track of. 
Before jumping head first into a Discord server, I recommend checking out our NFT Discord Guide to better help you better understand how it works and what to expect.
YouTube
YouTube is known for its entertaining cat videos among many other things. But did you know you can learn about NFTs on YouTube? I find that YouTube creators have some of the best explanations when it comes to complicated topics like NFTs.
Utilizing YouTube's search function is like having a personal college professor at your fingertips. Literally, there are actual college classes on YouTube that you can watch for free, and If you can't find a college professor you'll at least find someone who's got more experience than you.
Oftentimes, we forget that social media is used for more than just entertainment. There are folks with brains full of knowledge gushing out of their ears, just aching to share it all with the world. 
Where do these people turn to express their knowledge? Social media. Never underestimate the power of the internet. There is so much information out there that it's hard not to find exactly what you're looking for. But, you'll never know if you don't try.
That being said, take everything you learn online with a grain of salt. Not everything you find on the internet is 100 percent true or accurate. But at the very least, it might lead you to ask more questions and seek more answers, and that alone is worth the time it takes to watch a free video.
Paid Resources
If you desire a little something extra and enjoy the atmosphere of like-minded people who are willing to pay for knowledge, then choosing one of these paid resources might be a good option for you.
By no means are paid resources necessary to learn more about NFTs, but they can definitely help. Not only that, but these resources are also great networking opportunities. There's nothing like one-on-one connections.
Below are some of the best-paid resources I've discovered for learning about NFTs.
Courses
I'll start off by saying anything you learn in a course can likely be learned online for free. But, there's a reason why people pay for courses. To be honest, I have never paid for a course on NFTs myself, but I realize there's real value to be had in many of the courses offered online.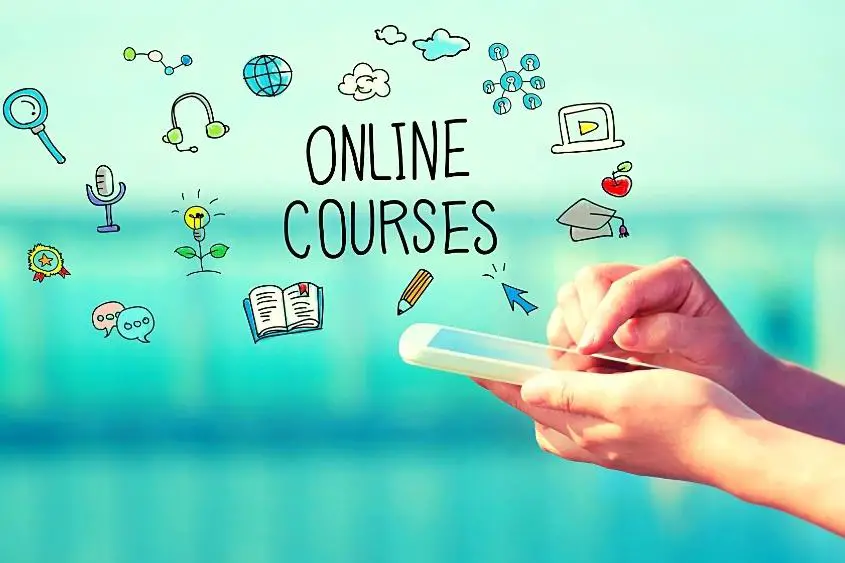 Courses are created to provide consumers with lessons on specific topics quickly and in one place. That means if you are pressed for time, you can pay for a course to receive all the information at once and in an organized manner, as opposed to spending time online searching endlessly.
Also, a good course will tell you who the course is for and what you can expect to walk away with upon completing it. For example, if you want to learn how to create NFTs, you can easily find a course that teaches you how to create an NFT.
The main reason I haven't taken a course myself is that I have time to do my own research. But to think that everyone has time to spare as I do is ludicrous, and that's why hundreds of thousands of people pay for online courses on topics they're genuinely curious about.
Udemy is one of the most popular choices for NFT courses. They are cheap and effective, and you know exactly what you're signing up for before you ever pay a cent. Of course, I always recommend reading the reviews to see what others have walked away with upon completing a course.
Conferences
If you have the opportunity to attend an NFT conference, I highly suggest you do. The level of curiosity found at conferences is unmatched in my expereince. There's something special about bringing people together that share common interests under one roof.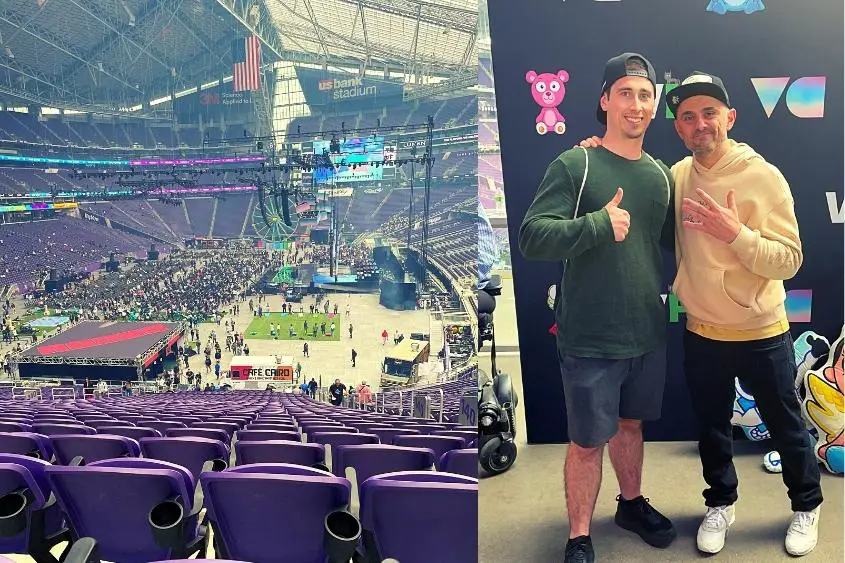 Conferences are usually well organized and packed full of juicy information from experts across multiple industries. For example, when I attended Veecon, there was a variety of speakers from various industries who attended to share their experiences and thoughts about NFTs.
From Snoop Dogg to Gary Vaynerchuk, there was no lack of knowledge.
That being said, conferences aren't cheap. They can range anywhere from hundreds to thousands of dollars, not including your airfare and stay. To be fair, some of the best conferences I've attended locally have been free, so I suggest searching locally before expanding your horizons.
Mentors
Mentors come in many forms. Your mentor could be a podcast host, a social media influencer, your college professor, or someone you work for. Either way, a mentor is likely one of the best opportunities to learn more about NFTs.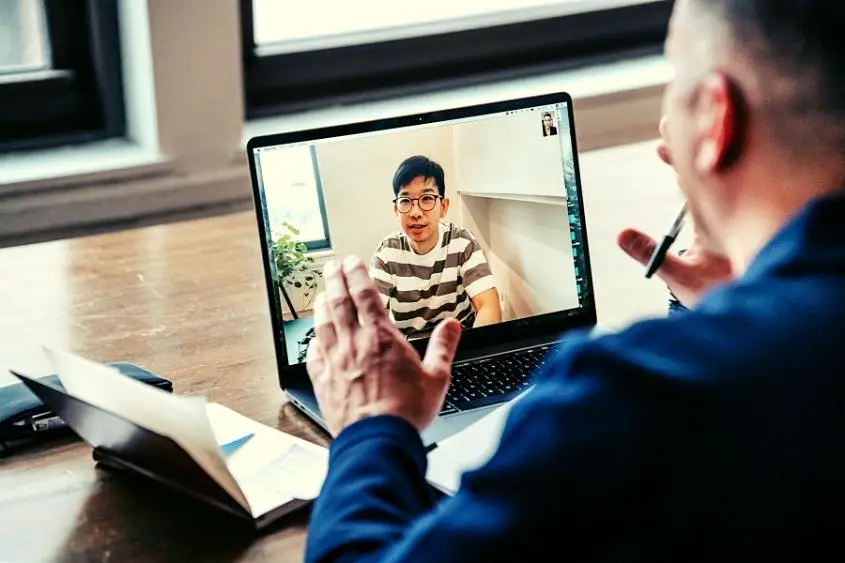 Depending on the type of mentor you seek, you may or may not have to pay. If you listen to a podcast, for example, that's essentially a free mentor. If you seek a mentor online such as a social media influencer or an expert in the industry, they may charge you a fee for their time and expertise rightfully so.
One of the greatest opportunities to seek mentorship is through your job. If you can land a job in the NFT space, you can actually get paid to have a mentor. I experienced this type of mentorship when I worked for Gary Vee's company, ONE37pm.
Being that Gary was the leader, everyone below him such as my bosses was influenced by him, and as a result, they were able to coach and influence me. Although I was very lucky to land that job, not everyone will be.
You can always seek an unpaid internship as well. That's right. You offer your hard work ethic and passion for learning, in return for knowledge and expereince. In most cases, I'd say that's a fair tradeoff.
Some of the best places to find a job or internship in the NFT space are on social media platforms like Twitter and LinkedIn. If you don't believe me, try it out for yourself. And if you get denied, keep trying. Someone is bound to say yes eventually.
Ultimately, learning about NFTs is a lot of work. By utilizing free resources like blogs, podcasts, and social media, as well as paid resources like courses, conferences, and mentors, you can attain all the knowledge you desire, and some you didn't know you needed.