There is some breaking news in the crypto space. Pond Coin (PNDC) has officially launched a decentralized exchange (DEX) called PondDex that is unlike any crypto exchange we've seen.
This huge announcement resulted in Pond Coin pumping more than 80 percent in less than 24 hours!
According to the creator of Pond Coin, Jeremy Cahen (aka Pauly0x), more competition in the market means better products, which means Pond's decentralized exchange is a direct competitor to top exchanges like Uniswap.
What Is PondDex?
PondDex is a decentralized crypto exchange that offers users rewards for using the platform. The exchange allows you to swap and claim airdrops indefinitely and access every major liquidity network.  Plus, multi-chain smart routing provides the best deal you'll find on the entire market.
PonDex is compatible with more than 20 blockchain networks, 22 decentralized exchanges, and 9 bridges.
So imagine you want to buy or trade different cryptocurrencies, like Bitcoin and Ethereum. PondDex makes it safe and easy for you to access all the tools so you can do it in one place.
Not only that, it helps you find the best price for your trade among all those places, so you get the most value for your money. It's like finding the best deal when you're shopping online.
The exchange is very straightforward to use even in its infancy.
You can easily adjust your max slippage and set a time limit on transactions so that it reverts if it's pending for longer than what you set the time limit for.
As for compatible wallets, PondDex supports MetaMask along with dozens of other crypto wallets using WalletConnect, including the most popular hardware wallets.
There are also some buttons that we can't click yet, that are coming soon. 
If I had to guess it looks like they will be for mining, airdrops, and spawning. We don't know exactly what it means yet, but it's exciting nonetheless.
How Does PondDex Work?
According to the PondDex website, liquidity is aggregated across decentralized exchanges, bridges, and chains into the PondDex interface. Fees from swaps are then pooled and distributed as rewards to active participants.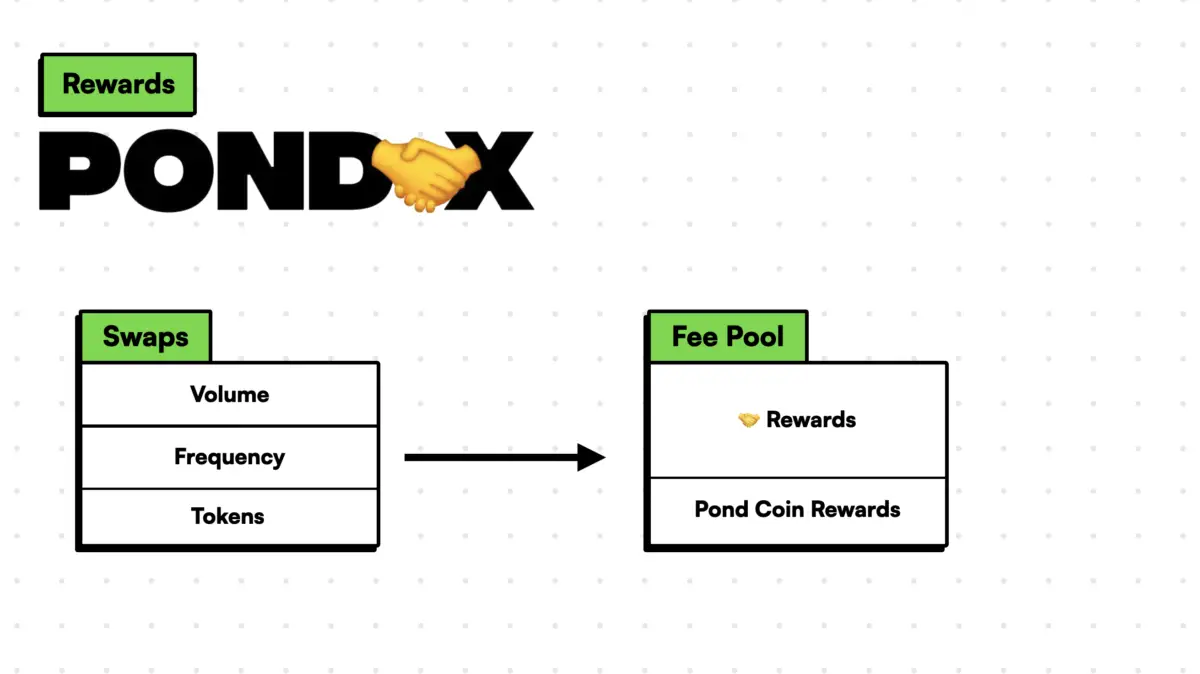 Frequency, volume, and tokens that are swapped are used to calculate ongoing rewards to users.
In other words, when you transact on the platform a fee is collected (this is standard across all decentralized exchanges).
But instead of keeping all the fees for themselves, PondDex takes the fees and puts them into a shared pool which is given back to the people who actively use the platform.
To decide how much each person gets from the pool, PondDex looks at how often you use the platform, how much volume you do, and the types of cryptocurrencies you trade.
As far as I know, PondDex is the only decentralized exchange that shares fees with its users.
However, I am sure that will change soon as competitors will have to step their game up if they want to keep users on their platforms.
PondDex is still in its infancy. However, according to Pond Coin's Twitter account, website traffic and transaction volume are already astronomical just a few hours after the exchange launched on September 1, 2023.
Plus, more tokens are being added to the exchange as we speak.
How to Use PondDex
PondDex is very easy to use, just follow these steps.
Step 1: Connect your wallet
Go to Pondx.com and connect your wallet by tapping the "Connect Wallet" button.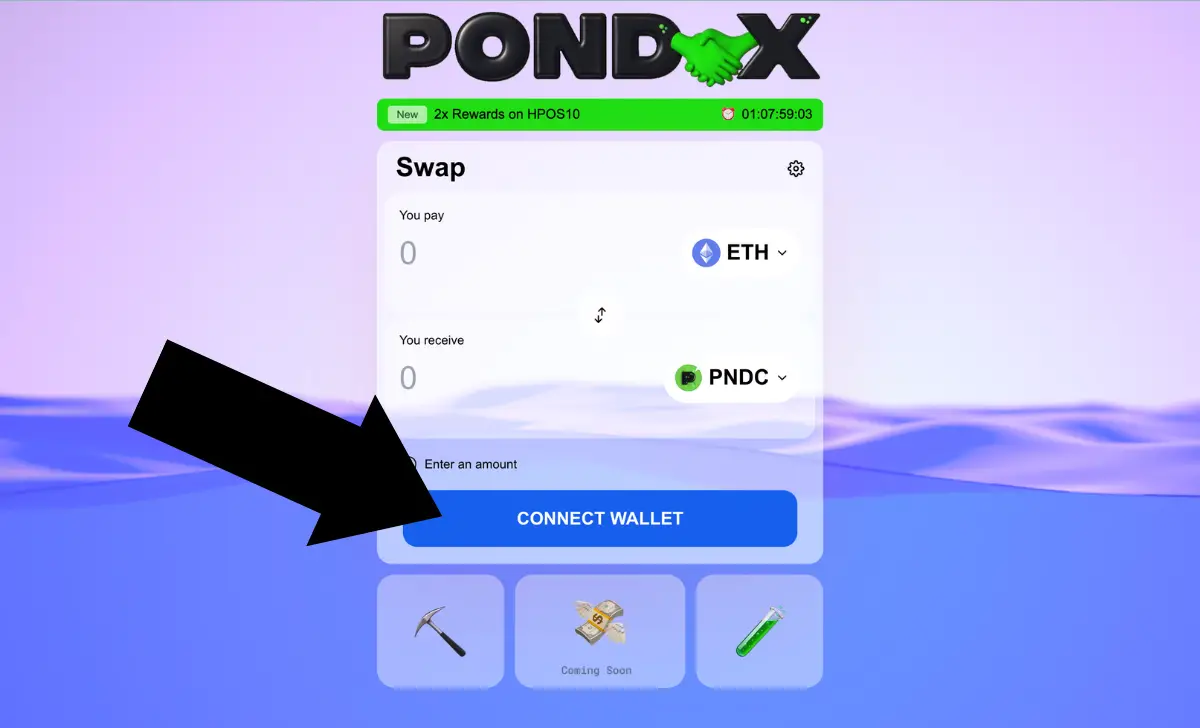 Step 2: Choose a token that you want to swap
Search for the token you are swapping from by entering the name or contract address. For example, to swap ETH to PNDC, select ETH.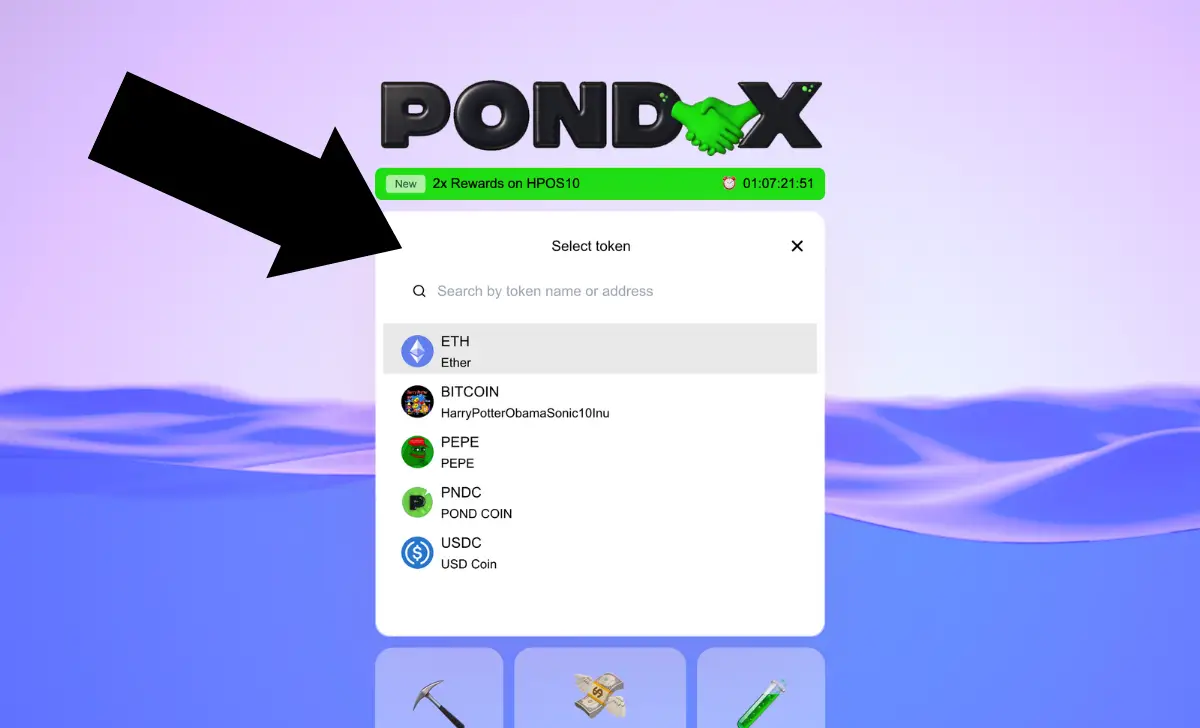 Step 3: Enter the amount you want to swap
This is how much you will pay in crypto. Once entered, PondDex will show you the amount of crypto you will receive once the swap is complete.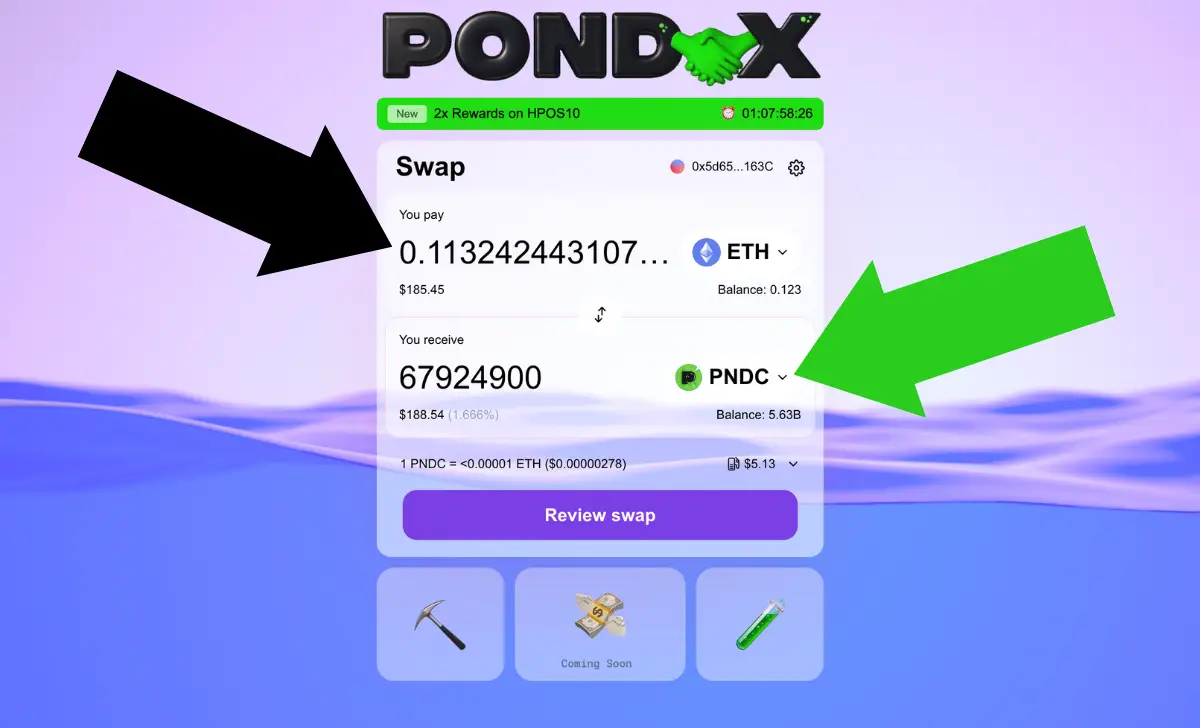 Step 4: Confirm the transaction using your wallet
Review the details such as the network fee and slippage before confirming the transaction. If the transaction fails, you might try again and adjust the slippage. 1.5-5% seems to be the sweet spot.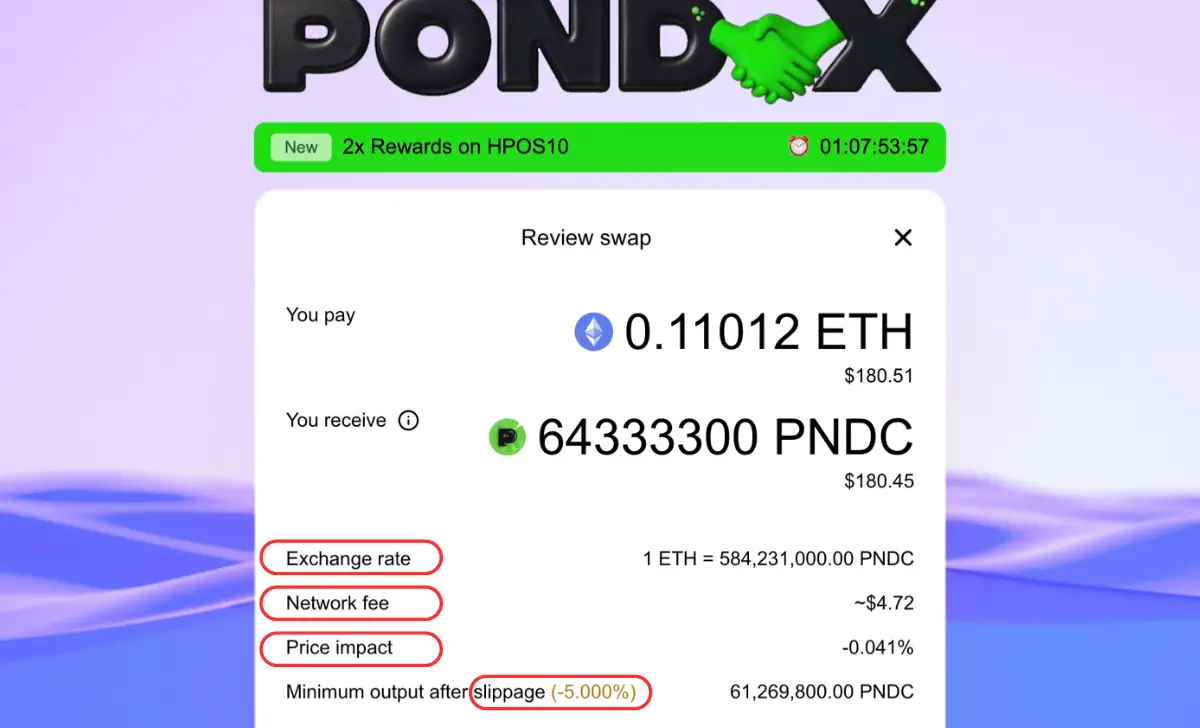 What Does This Mean for Pond Coin Holders?
Jeremy has not stated how or if PondDex will directly affect holders of Pond Coin. That said, any developments to the Pond Coin's ecosystem are arguably a good thing for holders.
Remember, this is just the beginning of the entire Pond Coin ecosystem. Pauly said it himself in a Twitter Space; "Pond Coin is building things people can actually use". 
Not just a bunch of brainless garbage like the rest of the crypto space has been filled with.
So the next time you use a decentralized exchange, try PondDex. Not only is it super easy to use, but you get rewarded for using it.