Imagine sitting at home exploring hotels, restaurants, and event centers around the world before ever stepping foot into the physical location. We already do this to some degree using social media, but the metaverse is set to provide a completely new experience in the hospitality industry.
The metaverse will change the hospitality industry by providing a more immersive user experience. This immersiveness will better portray the stories that brands tell—creating a more personal connection and providing a better service to consumers.
To better answer how the metaverse will revolutionize the hospitality industry, I sat down with an expert in the hospitality space. An American chef, restaurateur, and entrepreneur, Jeremy Fall. Jeremy is the co-founder and former CEO of J. Fall Group, which he sold in 2019. Now Fall is extending his hospitality into the metaverse through various initiatives including, NFT projects and even his own Web3 TV show on Triller.
How will the metaverse change the hospitality industry?
Before we can understand how the metaverse is set to revolutionize the entire hospitality industry, first we need to understand what makes hospitality attractive. According to Jeremy, hospitality is attractive because brands curate a story, and through that story, people capture a certain emotion.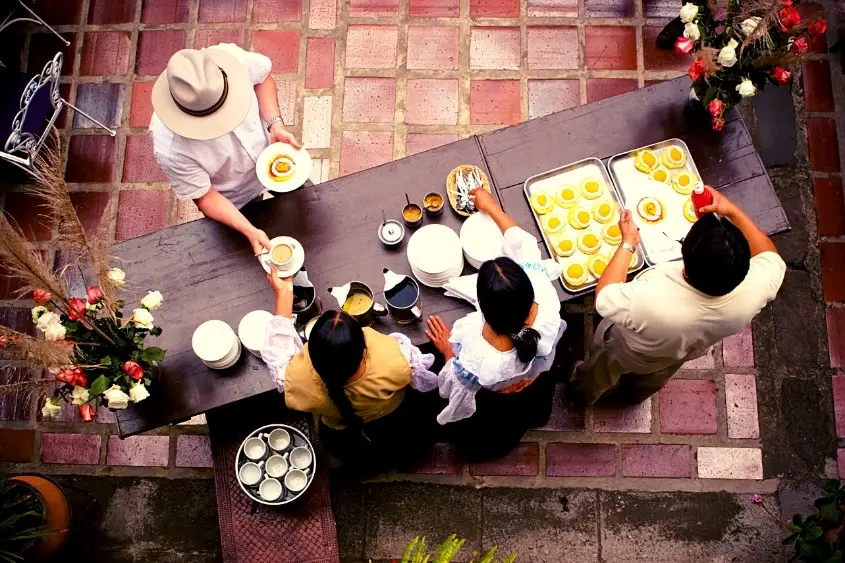 "People are going to have to find a way to translate that into the metaverse," said Jeremy. 
The same way that brands and businesses utilize social media platforms to curate a story and create an emotion, is the same way the metaverse will enhance the hospitality experience.
Why do people watch videos of food and people eating it? It's because they feel some sort of connection to it. 
That is the same reason why the metaverse will change the hospitality industry. The metaverse provides a more immersive experience for consumers which creates an even stronger connection. Although it will take some time, there's no doubt that the metaverse will play a significant role in the hospitality industry. Before we get to that point, however, we need to educate others about the metaverse.
That's why Jeremy has launched his own NFT project and is hosting his own TV show called 'Probably Nothing', an eight-episode series of conversations with athletes, musicians, Web3 degens, and entrepreneurs discussing the Web3 space in a very light, easy-to-understand educational way. 
"You have to give them something that they already know," Jeremy went on to say, talking about how to introduce people into the metaverse and how to educate them on the subject.
The metaverse will affect every aspect of hospitality
Hospitality is defined as a friendly and generous reception and entertainment of guests, visitors, and strangers. There are various aspects that go into hospitality including ambiance, products, service, and amenities. Below is a brief explanation of how the metaverse might play a role in each.
Ambiance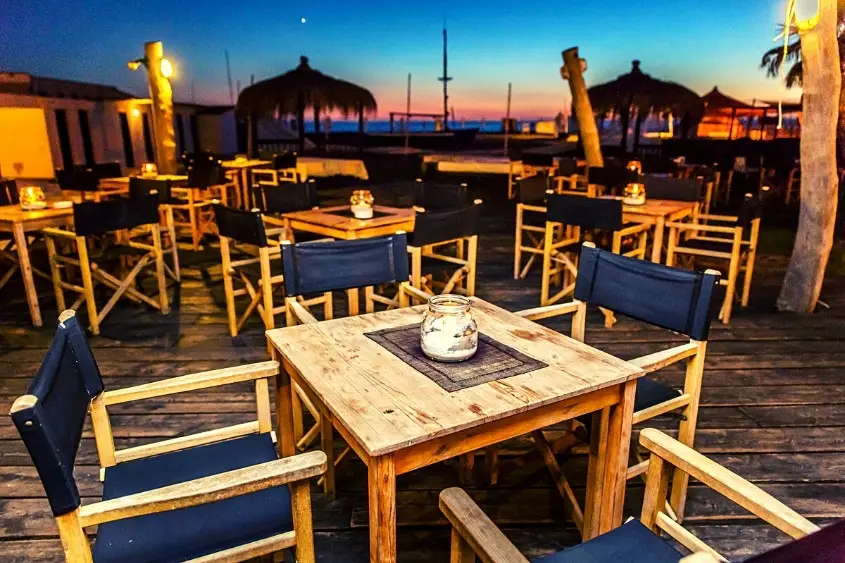 In the hospitality industry, the ambiance is represented by the material, social or moral environment, where customers can enjoy the facilities. Essentially, ambiance describes the general feeling a guest gets when they visit a place. 
According to the International Journal of Online Marketing, the internet has revolutionized the business environment. Social media has become an important aspect of society whether we talk of political campaigns, defense strategies, brand management, and even intra-company communication; social media is all-pervasive.
Considering the metaverse is an extension of the internet, it makes sense that it has the same potential to be all-pervasive, similar to social media. You can think of the metaverse as a more immersive version of social media; with 3D, VR, and AR technologies eventually being implemented into our daily lives. As a result, the ambiance is greatly enhanced.
For example, rather than looking at images or watching videos of a restaurant, you can experience the atmosphere of the restaurant in a virtually-immersive environment before deciding to visit in person.
Products
Examples of products in the hospitality industry include food and beverages, and more intangible goods, such as a fun time or a positive experience. It goes without saying that a good product is essential to creating a solid brand. You can have the best ideas and the most welcoming staff, but if you deliver a poor-quality product, then you might just be out of business.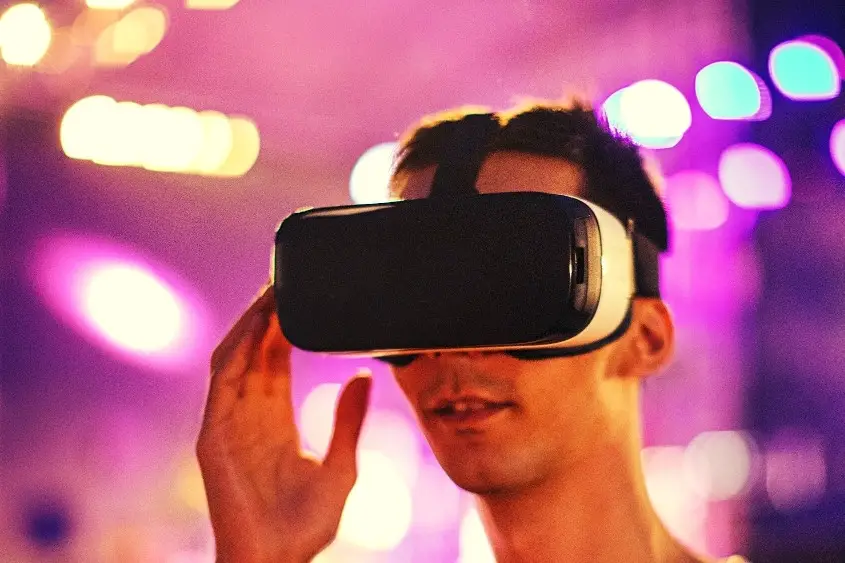 I envision the metaverse as a way to create a new type of product never experienced before. An immersive experience that can be had from anywhere in the world with the touch of a button, with a lot less hassle, and a much cheaper price tag.
Without getting too much into the potential of digital goods (aka NFTs), the metaverse shows great potential for hosting amazing experiences that you would otherwise have to travel to in order to enjoy. Traveling costs a lot of money and time, and for some might be considered an inconvenience. 
Instead, concerts, conferences, and events of all types can be enjoyed by many all around the world, without the need to leave your home by attending these events in the metaverse. Popular musicians like Snoop Dogg and Steve Aoki have already held concerts in the metaverse, and that's literally just the beginning.
The metaverse is a platform that allows businesses to utilize the technology to create new experiences and products that cater to the consumer in a more personable way.
Service
The service you receive in the hospitality industry is arguably the most important aspect of the industry. Even if you have the best product, terrible service will destroy your business. A company cannot function without effective customer service.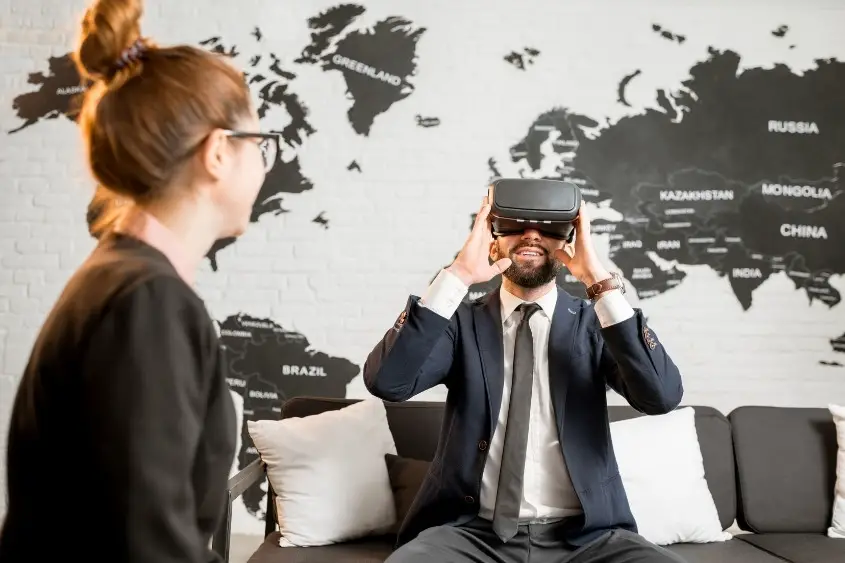 Service is the level of assistance provided by staff members to facilitate the purchase by the client. It also describes the effort a company puts forth to achieve a pleasant customer experience. There are numerous ways the metaverse and its related technologies will likely affect the service aspect of hospitality. I'll highlight one great example.
In my experience, the pictures of hotel rooms never do them justice. The rooms either end up being more than you expected or completely underwhelming. But what if you could tour the room before you booked it? Of course, you aren't able to travel halfway around the world just to view your potential hotel room.
However, thanks to the metaverse and VR technology, companies can actually provide virtual tours for their potential guests. Not only is the experience more immersive and accurate than photos or videos, but companies could use this opportunity as another reason to interact with guests and upsell rooms and experiences.
Amenities
Amenities play a huge role in the hospitality industry. An amenity is considered to be something that benefits a location, contributes to its enjoyment, and thereby increases its value. When you check into an Airbnb or hotel, amenities like a hairdryer, a hot tub, and internet enhance your experience, which in turn increases the value of the location.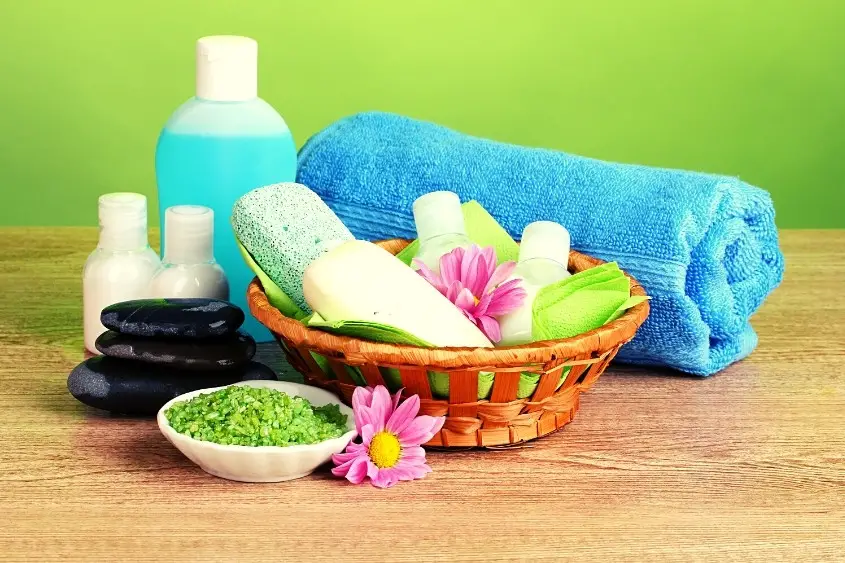 That's why there are different tiers of hotel rooms. Some people are fine with a shower and soap. Others want a shower, soap, a hot tub, a coffee maker, and an ocean view, and they're willing to pay a premium for it.
So how does the metaverse affect amenities? Well, in a lot of ways. Although the metaverse is very similar to the real world, it's also much different. In the metaverse, you have the ability to fly, teleport, and create products and experiences quicker than you can in real life, and these experiences aren't as restricted as they might be in the real world.
Let's say an amenity of a certain hotel room was a roof-top concert performed by your favorite artist. For the sake of fun, imagine if the rooftop also had a rollercoaster suspended over the stage and a go-kart track surrounding it all. Sounds impossible right? Not to mention costly. Think of all the safety concerns that would go into building such a structure, as well as the safety of those in attendance.
Well, in the metaverse, you don't have those worries. It might still cost a large sum of money for a developer to create that kind of experience, but nowhere near as expensive or intensive as it would be to create something like that in real life. In the metaverse, the only limitation is your imagination.
Will the metaverse provide new job opportunities in hospitality?
The number of people who use social media for work purposes worldwide is estimated to be around 40% of the world's population, but will the metaverse produce a similar effect in the hospitality industry? According to Jeremy, we can expect the same from the metaverse and Web3 technology.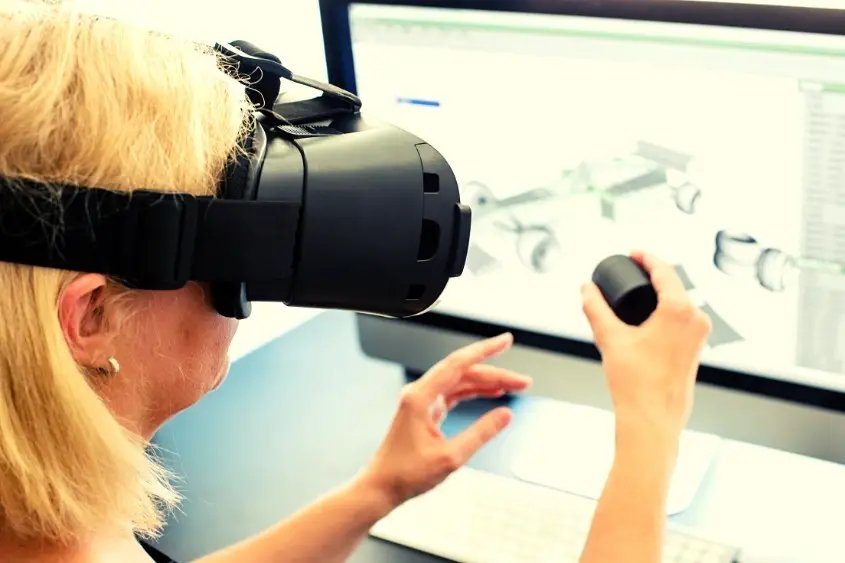 The metaverse will provide a number of jobs in the hospitality industry including developers, virtual customer service reps, tour guides, event planners, product managers, marketing specialists, and content creators to name a few. The jobs won't be new, they will just be performed on new platforms.
"It took time, but every company now needs to have like — who's running the Twitter and the Instagram? And then now there's TikTok. Very old-school businesses have social media people, and there's going to be a time when that's where Web3 is going to be, it's going to be the same thing. Who's running our NFT campaign or who's integrating us into the metaverse or who's on our crypto side? Those are all things that are going to become necessary," said Jeremy.
The way that I see it is that every job that is required in the real world will also be necessary for the metaverse. Especially when it comes to hospitality. When people enter a new atmosphere, they want to feel welcomed. In the metaverse, I think there will be a need for the absolute best hospitality paired with extensive education.
The metaverse is set to revolutionize the hospitality industry with its immersiveness, ease of access, and limitless possibilities. Brands will have the ability to portray their stories in a new light—creating a more personal connection and providing better service to consumers, from anywhere in the world.
To learn more, make sure to watch the full interview with Jeremy Fall and Alex Gomez on how the metaverse will change the hospitality industry, on YouTube.