The term "NFT community" is thrown around more often than a baseball at the game. We all hear about it and we know that it exists, but do we really know what the NFT community is? 
An NFT community is a group of individuals who come together to support a particular NFT project or group of projects. NFT communities are formed to discuss the progression of a project, receive notifications and updates, and consult with each other.
There is a lot to discuss when it comes to NFT communities. In this article, we discuss what exactly an NFT community is and how to partake in one.
What is an NFT community?
An NFT community is simply a group of people that share common interests in an NFT project or a group of projects, that come together (usually on Twitter and Discord) to discuss various matters about the project.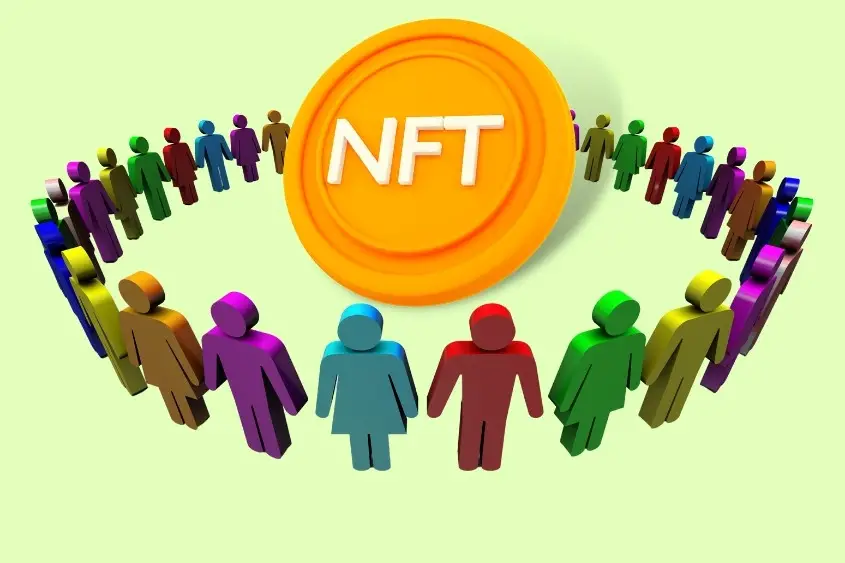 In my experience, I have learned that there are numerous types of NFT communities. There is the general term, "NFT community", that covers everyone who's involved in the NFT space, and then there are niche communities within the umbrella term that come together to talk about particular NFT projects.
To make things easier, we can break them down into two categories: Macro-community and micro-community.
Macro-Community is the general term used to represent anyone and everyone who partakes in the NFT space in some way. Creators, collectors, investors, and curious beings all fall into the macro-community category.
Micro-Community represents anyone who participates in a particular NFT project(s). Micro-communities are abundant, each NFT brand has its own unique community.
If you are part of a Niche Community, then you are considered to be part of the macro community as well. They go hand-in-hand.
Why are NFT communities important?
NFT communities are important because they bring together like-minded individuals to share common interests, collaborate, and have a good time. As a result, the community and the NFT project benefit. The community members gain more knowledge, and the brand overseeing the community gains more trust.
Wolves are strong because they live in pacts. It's no different when it comes to a micro-community. The more people you have behind a brand who support its vision and share its success, the better a community will thrive and grow in strength.
Benefits of an NFT community
There are numerous benefits to joining both macro and micro NFT communities. Below is a list of some of the most notable benefits.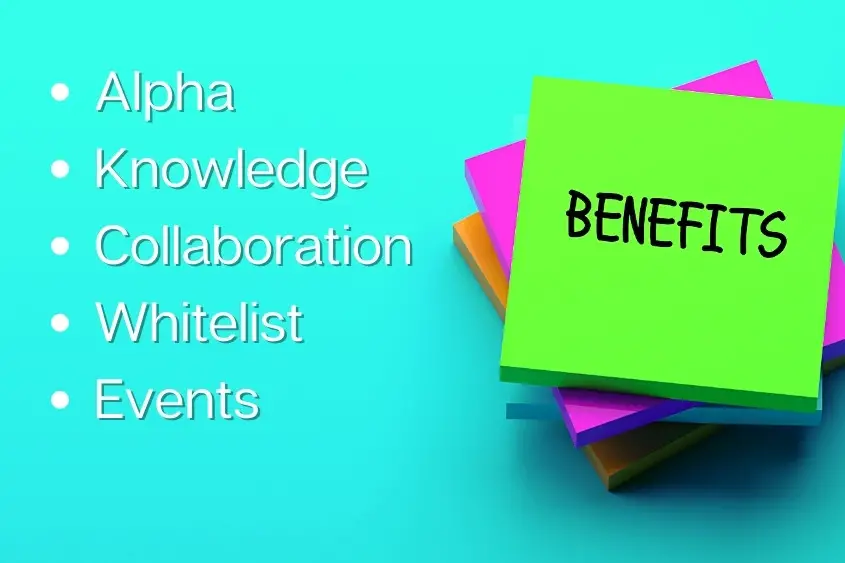 Receive alpha: Alpha is useful information regarding an NFT project that is largely unknown by a majority of people. Alpha information regarding an NFT allows you to make better buying decisions and is considered to be a head-start in terms of opportunities.

Attain knowledge: NFT communities are full of people who love to share their own knowledge within the community. This knowledge generally spans beyond NFTs. NFT communities host people from all around the world with varying skillsets, meaning you can learn a lot.

Collaborate with others: One of the greatest things about any community is the opportunity to collaborate with others. Creators and brands live in the NFT community. The likelihood that you might meet someone who has something to offer you, and that you can offer them, is high. It happens every day.

Whitelist opportunities: Being part of an NFT community can give you exclusive access to whitelists (aka friendslists). A whitelist describes the process that explicitly allows an identified wallet address to access a certain privilege for a specific NFT project. Being whitelisted grants you early access to mint, in addition to reduced mint prices.

Community events: NFT communities are full of innovative folks who love hosting events. Both virtual and physical events are often arranged in many of these micro-Communities. Unless you are a part of the community, you may never know of these events.
How to join an NFT community?
The NFT community lives everywhere online; on social media, blogs, and numerous websites. In order to join the micro-communities within the macro, you will have to spend time exploring these various platforms. Below are four steps to take to join an NFT community.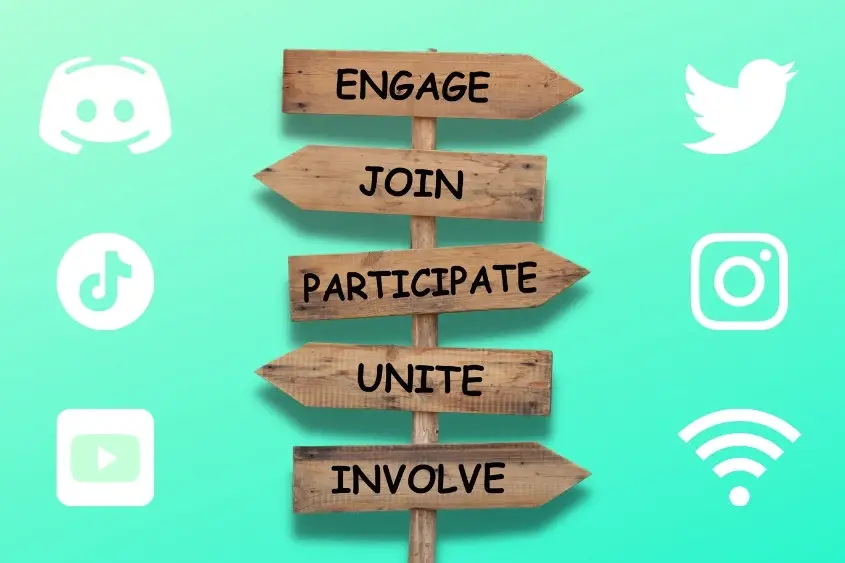 1. Find your platform
I have found that joining the macro-community makes it easier to find a micro-community. So the first step is to choose a platform where a majority of the NFT community mingles. Twitter and Discord are the two most utilized platforms of the NFT community. Of course, Instagram, YouTube, TikTok, and Clubhouse are also good resources for discovering micro-communities.
2. Create your profile
Once you have decided on your platform(s) of choice, create your profile. You can choose to create an anon profile or a personal profile, either one is fine. Many people choose to use multiple accounts to separate their personal profile from their NFT interests, however, I don't find this tactic necessary as they are one and the same to me. But, to each their own.
3. Engage with others
After you have created your account(s), you can begin to find others with common interests and engage with their profile. How do you do this? It's simple. You leave a comment, ask a question, and show your interest. 
Moreover, the search bar is always a great tool to find exactly what you're looking for. If you want to find people talking about "NFTs and music", then type that into the search bar on whatever platform you're using. Then, scan through the various posts and find something that sparks your interest. 
Once you're done consuming the content, leave a thoughtful comment, ask a question, or show support. That is how you will discover micro-communities that are fit for you and your interests. If you like the content, give the profile a follow and check to see if they have additional profiles or communities on other platforms, such as Discord.
Note: There is always a slight learning curve when it comes to using new platforms. Discord is one platform that I have seen many people struggle to use. Believe me, I struggled with it myself when I first got on Discord in January 2021. That's why I created a comprehensive guide to NFT Discords; it's a perfect overview of what to expect, how to get started, and some pros and cons of the platform. I hope it helps you out!
4. Join a community
Joining a community sounds like you are signing your life over to a cult. Although some NFT communities seem like a cult, you don't need to take the phrase that literally. Joining an NFT community is as simple as following a profile of someone who you believe provides value, and interacting with others who are following that profile as well.
You can also take it as far as joining a community's Discord server and buying an NFT. I mean, that is one of the main reasons people join these communities after all. That's the great part about an NFT community; it's up to you to decide how dedicated you are to the community and how far you want to take it.
If you are just there to learn, that's fine. If you are there because you are curious to know more about an NFT before you buy it, that's fine too. It's up to you. However, when you are exploring these different NFT communities, please be aware of the top NFT scams and how to avoid them. Many scammers will use these popular platforms to scam others, especially those who are new to the space.
What are some good NFT communities to join?
To help you get off on the right foot, I am going to suggest some of my favorite NFT communities that I believe provide true value to its members, regardless of if you're a holder of its NFT or not.
Here are some of the best NFT communities to join today: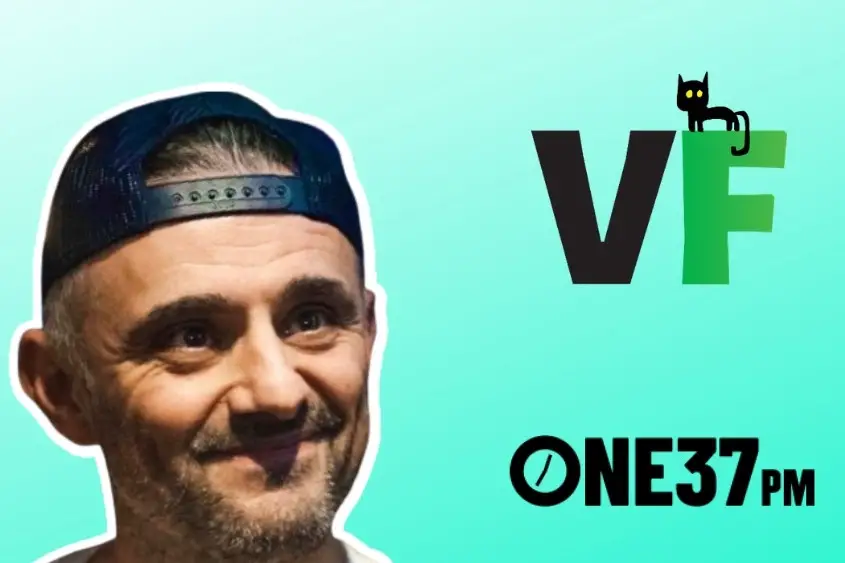 Gary Vaynerchuk
Gary Vaynerchuk is a serial entrepreneur, business operator, investor, author, speaker, and internet personality who's known for growing his dad's wine business from $3 million to $60 million in yearly revenue. Gary also serves as the Chairman of VaynerX and the CEO of VaynerMedia and is the creator of VeeFriends.
He was right about the potential of the internet, he was spot-on about social media playing a large role in building brands and businesses, and now he is at the forefront of the NFT and Web3 space. The best thing about Gary is that he gives all his knowledge away for free through the content he and his team distribute on social media. 
Seriously. He doesn't have a class you have to sign up for or any blatantly obvious sales funnels. He's simply a man that has done his homework, likes to get his hands dirty, and shares what he learns with the world. 
His communication style is insane and is a huge part of his success. He can take a complicated subject like NFTs and explain it to a five-year-old in a way that makes sense. Gary is the first person I recommend following, and joining his NFT community.
VeeFriends
VeeFriends is Gary's NFT project built around meaningful intellectual property and an extraordinary community.  The VeeFriends' Discord hosts over 370k people, and many of them are extremely helpful, especially when it comes to NFTs. Furthermore, VeeFriends hosts free virtual classes that help onboard people into the NFT space.
From setting up your own Metamask wallet to buying ETH, and even purchasing your own NFT, VeeFriends is there for you. Although VeeFriends is an NFT project and a great one at that, you don't need to own a VeeFriends NFT to be part of the community. You can easily follow VeeFriends on Twitter, Instagram, and Discord today. 
ONE37PM
ONE37pm is a digital media brand for the curious. ONE37pm focuses on NFTs, Gaming, Sports, Music, Style & Popular Culture, and more. This brand is also owned by Gary Vee, but the team behind the brand is made up of a group of unique and talented individuals who are dedicated to their passion, and one of those passions just happens to be NFTs.
Since NFTs are the focal point of ONE37pm, they have a Discord community with specific channels dedicated to NFTs, in addition to their own Podcast called Web37; a live talk show taking place on Twitter spaces where their trusted host's highlight artists, builders, projects, and up-and-comers in the Web3 space.
ONE37pm aims to be one of the leading brands covering all things NFTs and Web3, both for beginners and experts in the space. If you want to be part of a highly-dedicated community, I can't recommend ONE37PM enough.
How do you build your own NFT community?
Now that you know what an NFT community is and all the benefits of joining one, you might be curious to know how to build a community of your own. There is a lot to take into consideration when building your own NFT community, but everything mentioned in this article can actually be used to help you build your own.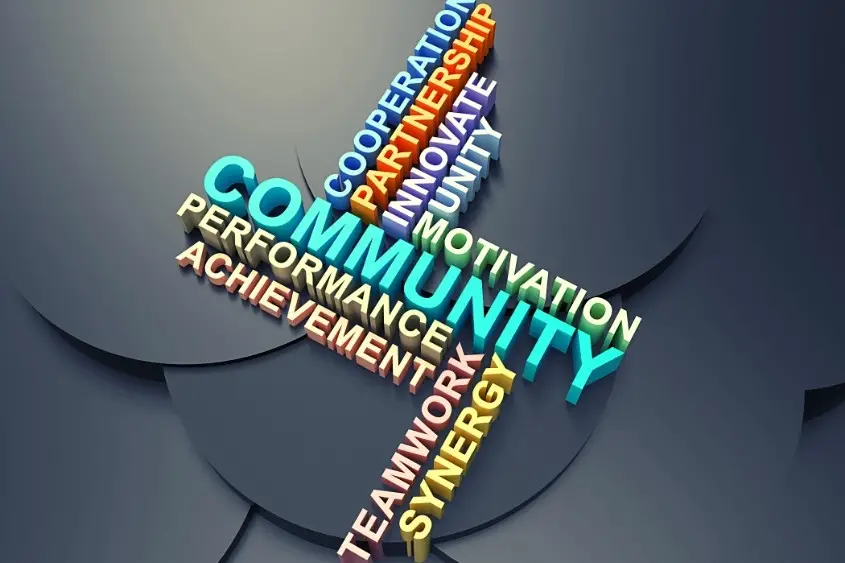 You can build your own NFT community by providing value to others and building a brand around your product or service. That means you are active in your niche, dedicated to your community, and maintain cultural relevance in everything you do, including the content you create.
By utilizing all the platforms mentioned above: Twitter, Discord, Instagram, TikTok, etc., you can start building your NFT community today.
An NFT community is a place where people with common interests mingle to share their thoughts, opinions, and knowledge regarding a particular NFT project(s). Furthermore, NFT communities are a great place to make friends, collaborate, and partake in exciting events. What are you waiting for? Get out there and find your community!
Disclaimer: The author of this article is a VeeFriends NFT holder and previously worked for Gary Vee at ONE37PM. We are not being compensated in any way for mentioning Gary, VeeFriends, or ONE37PM, we simply love Gary and his brands.