If you're interested in collecting or inscribing Bitcoin Ordinals, you'll need a Bitcoin Ordinals wallet. An Ordinals wallet is a blockchain wallet that supports the Ordinal protocol that Bitcoin NFTs are built on. It should also support the crypto you'll buy Ordinals with, which is BTC.
Currently, there are several Ordinal wallets that stand out above the rest. Here is a summary of the best Ordinal wallets along with what to look for when choosing one.
6 Best Bitcoin Ordinals Wallets
Here are some of the top Bitcoin Ordinals wallets available right now.
1. Ordinals Wallet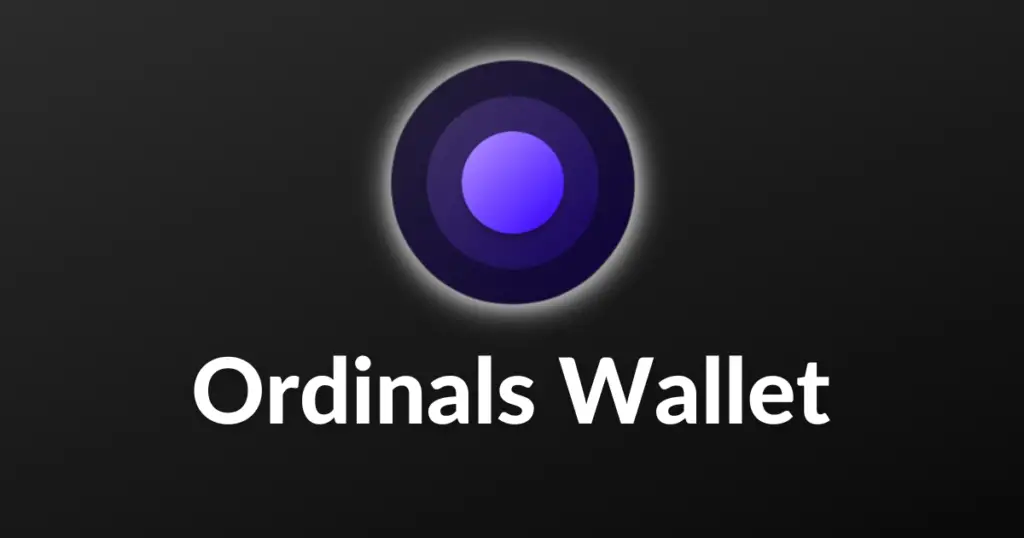 Ordinals Wallet is currently leading the way as the go-to wallet for sending and receiving Bitcoin Ordinal NFTs. Ordinals Wallet is great because the company doesn't store your seed phrase ever, rather, it's encrypted locally on your device allowing you to sign transactions from your local wallet.
Also, Ordinals Wallet is one of the first wallets to enable transfers of Ordinals. All that considered, it's no wonder why more than 100,000 wallets were created on ordinalswallet.com within the first week of launching.
What I like about Ordinals Wallet is that it uses familiar onboarding techniques along with top-notch security measures, such as:
12-word seed phrase
It's non-custodial (your keys, your ordinals)
Encrypted seed phrase using PBKDF2 and AES128
Provides users with a top-notch UI and UX
2. Xverse Wallet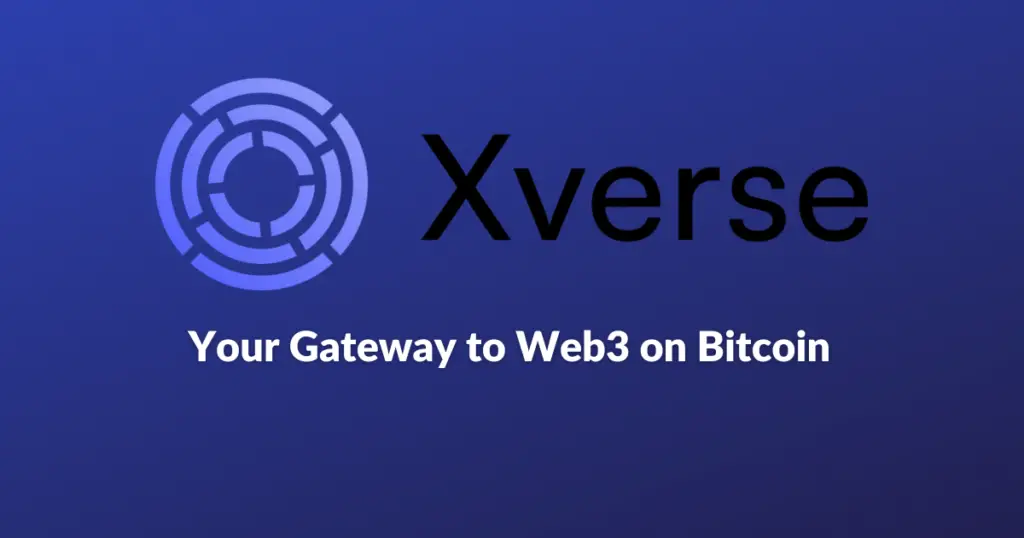 Xverse Wallet is one of the most popular Ordinals wallets due to its great user interface, having collaborated with several other Ordinal platforms, and because it's available for use on both mobile and browser.
If you want to inscribe and take your Bitcoin Ordinals on the go, Xverse on iOS and Android is your best option. Furthermore, Xverse allows you to store multiple Ordinals in one wallet address. That's right, this wallet can be used for both storing and inscribing your Bitcoin Ordinals.
Other features that Xverse is currently working on include the ability to transfer your Ordinals along with a tool to help retrieve your funds from any Ordinal address in case you accidentally send Bitcoin to it.
3. Generative Wallet (Built on MetaMask)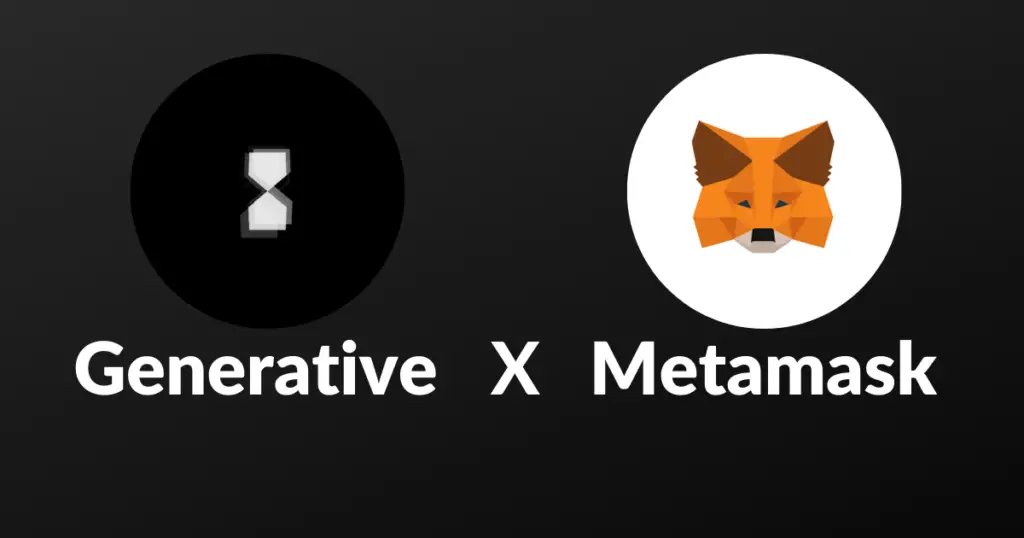 Generative XYZ has partnered with Metamask—the most trusted crypto wallet in the industry—to bring Ordinals to over 30 million users worldwide. Now you can easily create your own Ordinals wallet in three clicks. This also means you can store your Ordinals on a hardware wallet like Ledger or Trezor. 
Additionally, this enables NFT projects and developers to "ordinal-gate" or "token-gate" Discord channels to holders only.
Oh, and did I mention it's a 100% open-source solution?
But wait, I thought Metamask is only compatible with EVM-compatible blockchains? It is. So, how does it work?
In short, you sign a message using your Metamask wallet to generate a signature (which acts as your Ordinals seed phrase) that is used to access your Bitcoin wallet. Hence, you don't need to download a new wallet or keep track of another seed phrase. Your signature is your seed phrase and Metamask remains your only wallet.
Using this method, your Metamask account will always generate the same address.
Even if you reset your Metamask wallet or access it from a different device, you can sign the message again to re-generate the same Ordinal address.
This works because the Ordinal wallet is unique to your specific Metamask account as is the message used when generating your Ordinal address.
4. Hiro Wallet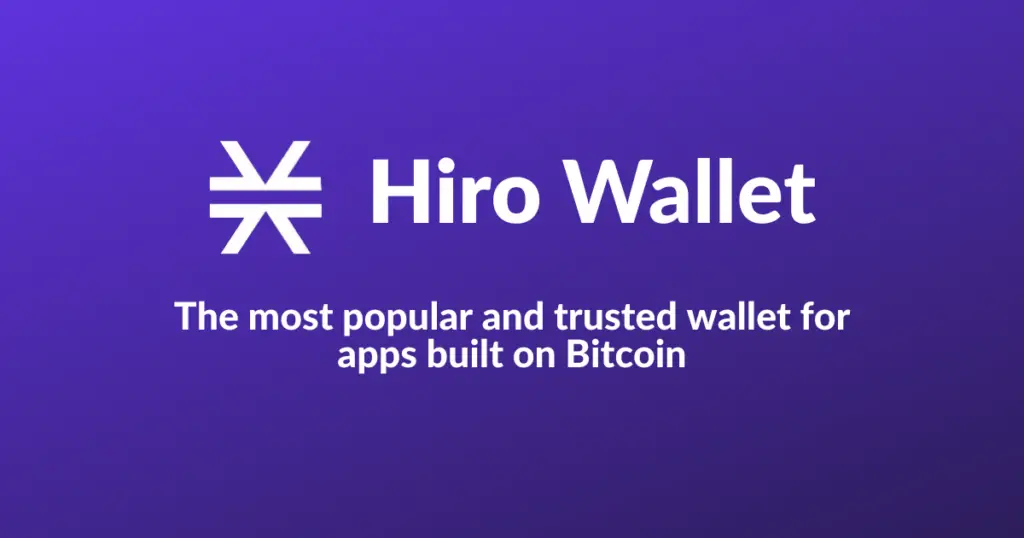 Hiro Wallet is one of the most trusted Bitcoin wallets on the market. It was created in 2018 and has grown to be the most popular wallet for the Stacks ecosystem. Now, Hiro can be used to create and store Orindal NFT inscriptions in a matter of minutes in addition to sending and receiving BTC. 
Hiro is compatible with the most popular Ordinals platforms including Gamma, OrdinalsBot, and other emerging apps, allowing you to inscribe directly in the web browser.
Considering Hiro has been around for years and has passed numerous professional 3rd-party security audits and remained completely open source while building its wallet, there is no doubt that Hiro is a trustworthy wallet when it comes to Bitcoin and more specifically, Ordinals.
5. Sparrow Wallet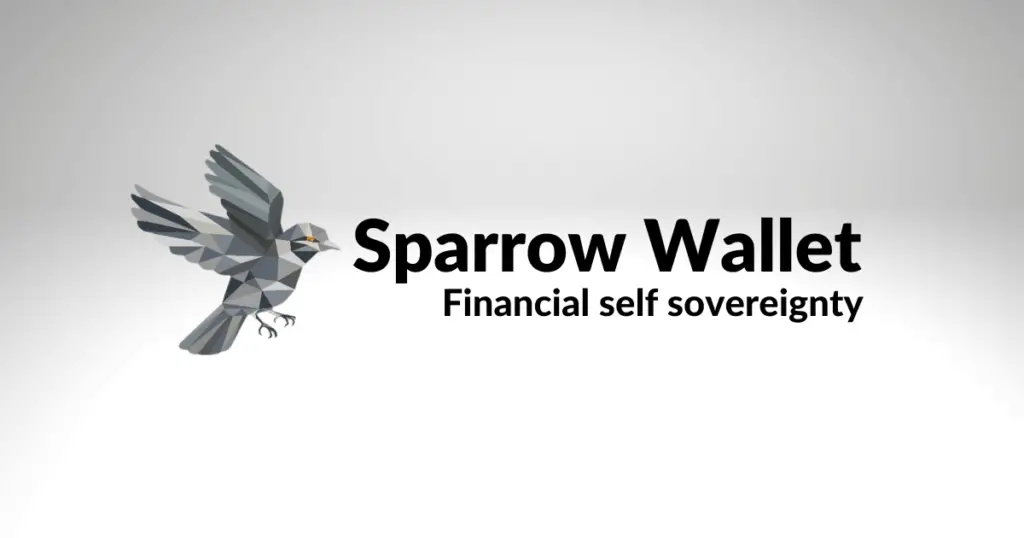 Sparrow Wallet is one of the first wallets that people used to interact with the Ordinals Protocol. It's not the most user-friendly wallet, mainly because it was designed for more tech-savvy users who care deeply about security, privacy, and usability.
While Sparrow isn't the most appealing wallet, it is capable of nearly everything the other wallets on this list are capable of, plus more.
Here are some of the main features Sparrow Wallet provides its users:
Full support for single sig and multisig wallets on common script types.
Several connection options: Public servers, Bitcoin Core, and private Electrum servers.
Standards-based including full PSBT support.
Support for most hardware wallets with USB and airgap modes.
Full coin and fee control with comprehensive coin selection.
Labeling of all transactions, inputs, and outputs.
Lightweight and multi-platform capable.
Send and receive to PayNyms, both directly (BIP47) and collaboratively.
Built-in Tor.
Testnet, regtest and signet support.
If you don't know what any of this means, then Sparrow Wallet might not be for you. As you can see, it's a wallet designed to give users full control over everything they're doing.
As if these features aren't enough, Sparrow offers many more features that are covered in detail on its features page.
6. Full Bitcoin Node
Currently, the safest option happens to be the most difficult and costly, and that's setting up a full Bitcoin node and using the wallet developed by the creator of the Ordinals Protocol, Casey Rodarmor.
That said, setting up a node isn't necessary to buy, sell, and create ordinals—it just gives you the most control.
Some Ordinal wallets don't allow you to transfer ordinals once you receive them in your wallet. Setting up your own Bitcoin node lends you the ability to do this. 
Notably, it's only a matter of time until all Ordinal wallets offer full functionality, which will likely eliminate the need for the average user to ever download and run a Bitcoin node.
If you are interested in downloading a Bitcoin node, make sure you're aware of the risks before getting started.
Below is a video and steps to set up your own Bitcoin node.
Download, sync, and run the Bitcoin Node.
Install ord utility in Bitcoin Core command line: curl –proto '=https' –tlsv1.2 -fsLS (https://ordinals.com/install.sh) | bash -s.
Run: ord —version (https://github.com/casey/ord).
Create a new wallet named (in core): "command line: ord wallet create."
Create a wallet address, copy, and send yourself sats to convert them into Ordinals. Then "Command line: ord wallet receive."
Add your image to create an inscription (under 50kb) into FILE (in your root Bitcoin folder). The Taproot upgrade enables a single block to hold up 4 MB. Then "Command line: ord wallet inscribe FILE."
What to Look for When Choosing the Best Ordinals Wallet?
The most important features to look for when choosing a Bitcoin Ordinals wallet include:
Marketplace Compatibility. Choosing an Ordinals wallet that works with the marketplace you want to use is key. Otherwise, what's the point?
Security. Some Ordinals are worth a lot of money. Also, there are tons of scammers in the web3 space. Having a wallet you can trust to keep your digital artifacts secure is crucial.
Proper user interface. A proper user interface is key to using any blockchain-based wallet. Especially when it comes to something new like Ordinals. The easier it is to use, the more people will use it.
Cross-device use. Having the ability to access your Ordinals on both desktop and mobile devices is a must.
Multichain support. Having a wallet that's compatible with numerous blockchains is nice if you interact with multiple chains. Currently, the Gernartive wallet built on Metamask is the best option for multichain support.
To learn more about Bitcoin Ordinals and how they work, make sure to check out our complete beginner's guide to Ordinals.