NFTs are quickly becoming known as a new and exciting way to earn a living. Considering the technology is so new, there are still many questions regarding how realistic it is to make a living using NFTs. So, how do NFT creators make money?
NFT creators make money through NFT and product sales, royalties, collaborations, brand deals and sponsorships, developer gigs, and freelance work. Realistically, you can incorporate NFTs into whatever it is you're already doing to earn even more money. NFTs are simply a platform for creating.
As tempting as it may be to dive head first into an opportunity exciting as NFTs, it's important that you understand the different ways that NFT creators are making money.
How Do NFT Creators Make Money?
There are numerous ways that a creator can earn a nice living. Here are five ways NFT creators are making money.
1. NFT and Product Sales
The most obvious way that NFT creators make money is by selling their own NFTs and other associated products. The common misconception is that you have to be an artist to successfully sell your own NFTs, but this is far from the truth.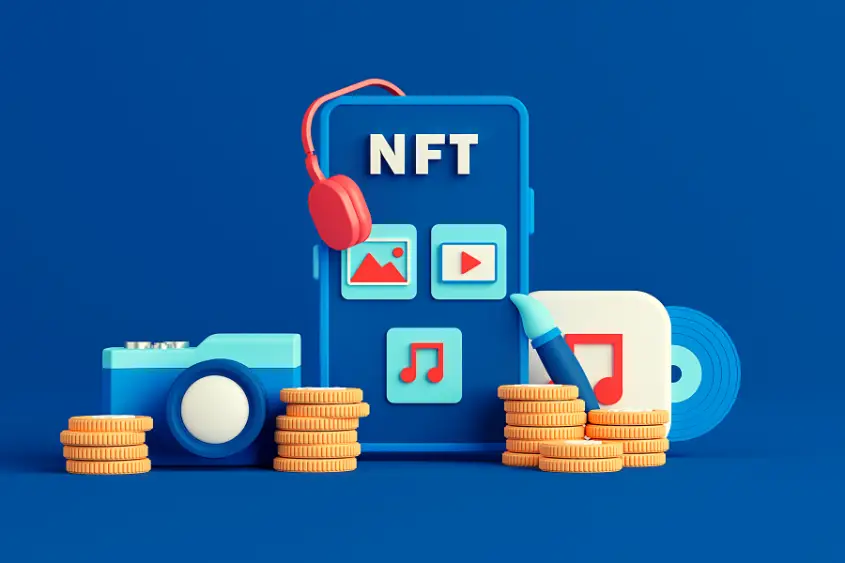 Below are the different types of NFTs that you can realistically create and make money selling.
Art
The most recognized way that NFT creators make money is by creating their own artwork. Popular examples of people who have earned a nice living selling NFT art include FEWOCiOUS—a young artist who's made over $18 million from his creations. 
Perhaps the most well-known NFT artist is Beeple, a digital artist that sold a single piece of his art for $69 million as an NFT. I know what you're thinking… This seems impossible, but believe me when I say it is very possible, and there are currently thousands of individuals making a nice profit selling their artworks as NFTs.
It's important to point out that if art isn't your passion, then becoming an NFT artist probably isn't for you. An NFT isn't some magic money-making device, rather, it serves as an additional way to offer your consumers value.
If you are an artist and you want to utilize the technology to provide additional value to your collectors, then NFTs might just be what you need to bring your art to the next level—along with your income.
To be honest, incorporating NFTs into your art career isn't as difficult as you might think. In fact, I've created a step-by-step guide for becoming an NFT artist. Check it out if you're wondering where to start.
Memberships and Rewards
If you are a business that offers memberships or rewards, then NFTs might be the solution you've been missing to increase your revenue. You can use these digital tokens to offer your consumers different membership tiers and reward programs.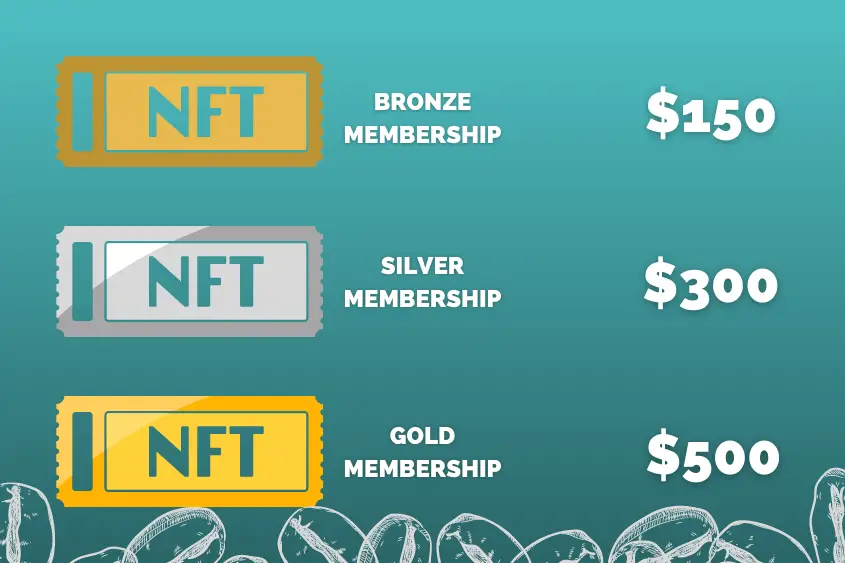 You might be wondering why you'd use NFTs for these services over more traditional methods that you might already be using successfully? Well, for starters, NFTs utilize blockchain technology.
This technology makes it near impossible to create fake or duplicate memberships thanks to the immutability and transparency of the blockchain. Additionally, members no longer need to worry about losing their physical cards or forgetting their sign-in information since their NFTs are securely stored in their wallets.
Perhaps the main benefit of NFT memberships over traditional means is the potential to form a unique relationship between brands and holders. By utilizing all that NFTs have to offer, brands can create a better expereince for their consumers, hence increasing sales.
For example, say you're the owner of a local coffee shop and you want to offer a membership program for your customers. You can easily offer multiple membership tiers that provide each member with exclusive access and perks based on their wants.
Here's an example of what this could look like:
Tier 3 (Bronze): The Bronze NFT is your most standard membership. You offer 250 of these memberships which include a 5% discount on all of your products, and the NFT is created by a local artist.
Membership Price: $150
Potential revenue: $37,500

Tier 2 (Silver): The Silver NFT is a step up from the Bronze. There are only 150 of these NFTs that include a 10% discount on everything, a more limited-edition art design, and free merchandise four times per year.
Membership Price: $300
Potential Revenue: $45,500
Tier 1 (Gold): The Gold NFT is for your most loyal customers. There are only 50 of these NFTs made available. In addition to everything the Silver Membership offers, members also receive the most exclusive NFT artwork, plus the owner of the coffee shop meets with these 50 members four times per year for a special taste test session.
Membership Price: $500
Potential Revenue: $25,000
That's a total of $108,000 made from selling memberships alone. Of course, this doesn't account for the cost of what you'd spend on the creation and fulfillment of the memberships. But even if it costs you $25,000, you're still walking away with an additional $83,000 from memberships.
In addition, there are even more important things happening here. You're giving your customers options, you're building a more personal relationship with those who want it, and you're building your brand. It's a win-win!
Let's also not forget the potential value of the underlying asset—also known as a derivative asset. Say the local artist that designed the NFT becomes famous over the next three years. 
Even if the membership were to expire after one year, the holder of that NFT now owns a famous piece of art that they could sell for a profit. 
Plus, your coffee shop would gain recognition as one of the first places where this now-famous artist had released their art—potentially putting your shop on the map.
This might seem hard to believe, but things like this happen more than you may realize.
Access Tokens
Access tokens are essentially the virtual version of a VIP pass. These types of NFTs provide holders with access to exclusive mentorship opportunities, lessons, and events. A prime example of this type of NFT is Gary Vaynerchuk's VeeFriends Series 1 NFT.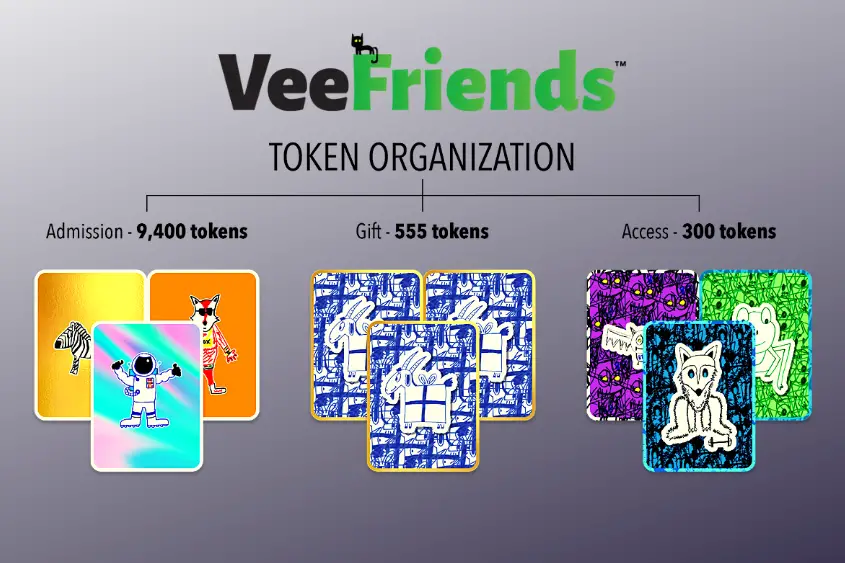 Within this collection are three different offerings based on which NFT you hold. The first offering (included with every (10,255) NFT), is an Admission token. If you hold one of these NFTs then you instantly gain access to VeeCon—a multi-year mega-conference.
The second and more exclusive option is categorized as a Gift token. Holders of these tokens receive a physical or digital gift multiple times per year, for three years in a row. There are only 500 of these available.
The last and arguably the most premium offering are the Access tokens. Only 300 of these tokens exist, all of which allow the holder access to Gary Vee himself in various ways. From Facetime calls to breakfast with Gary, and even sitting courtside with him at a basketball game, these tokens are your literal ticket to spending time with Gary himself.
All of this is really just icing on the cake considering owning an original VeeFriends Series 1 NFT is basically like owning an original collectible item—similar to owning an original Pokemon card.
Ultimately, if you have something to offer others (such as personal training classes, cooking lessons, a second language, etc), then you can monetize it to the maximum by using NFTs to give holders exclusive access to you and your knowledge.
Digital Goods
As the metaverse becomes more popular, so will the digital assets within it. We already live in a world where digital goods are valued, so who's to say that digital goods aren't a vast, untapped market just waiting for more innovation?
In fact, gamers spent an earth-shattering $64 billion on additional in-game goods in 2021 alone, and there's no sign of this trend slowing down. 
Just think, people are willing to spend money on digital assets they don't even technically own. Now with NFTs, gamers along with other virtual consumers now have the ability to prove ownership of their assets, which includes trading them for a real profit on digital marketplaces.
This is a largely unexplored market with millions of consumers ready to spend billions of dollars. If you are a designer and enjoy creating digital goods, then you need to look into this.
One way to get started is by learning how to build in the metaverse. The sooner you learn how to design digital goods, the sooner you can start making money.
2. Royalties
NFT royalties are one of the greatest ways to make money as an NFT creator. A royalty gives you a percentage of the sale price each time your NFT is sold on a secondary marketplace. Royalty payments are perpetual and are executed by smart contracts automatically.
This is passive income at its finest. Don't believe me? Here's Gary Vee explaining how he made $40 million from NFT royalties alone.
If you can create an NFT that people want (aka create demand), then royalty payments are really just the result of that demand. Of course, this is the hardest part of making money with any NFT—you have to learn how to create demand in order to sell it.
The most common royalty percentage associated with NFTs ranges from 5% to 10%. That means if your NFT sells on a secondary market for $1,000, you'd automatically make $100. If you create an NFT, then you better make sure to include royalties.
3. Collaborations
Collaborations are a great way to earn extra money as an NFT creator. Not only do collaborations gain you and your brand more exposure, but they are actually encouraged in the NFT space. 
Before you get all gung ho, it's important to understand that in order to collaborate with others, you have to offer some sort of value to your collaborator as well. Meaning if you're unknown or you have little to offer, then the likelihood that someone would be willing to collaborate with you is minimal.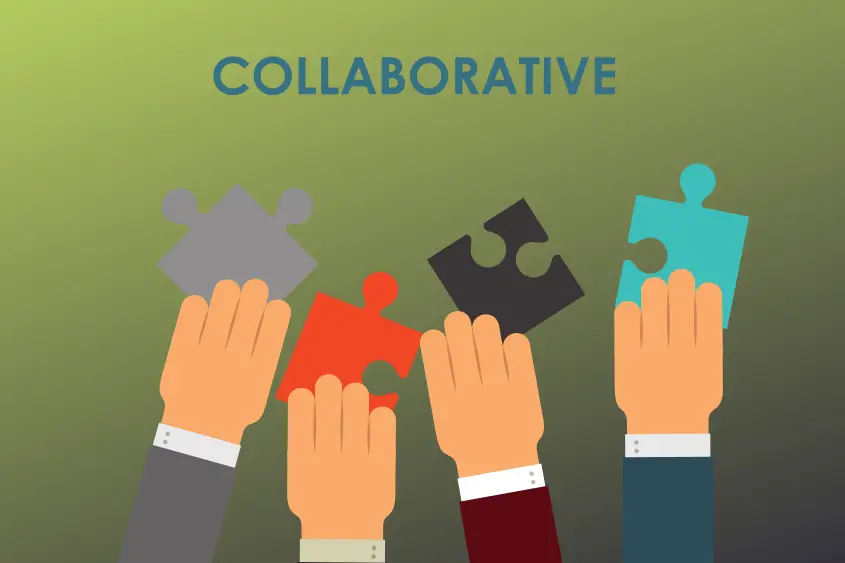 However, if you understand how to build a brand for yourself and your NFTs, then collaboration becomes much more likely. There are numerous ways that creators have successfully collaborated in the NFT space.
The most common type of collaboration is an art collab. Both big-name brands and startups that are just making an entrance into the NFT space often seek artists and creators who have somewhat of a reputation in the space. 
This type of collaboration could be as simple as a design for a limited number of NFTs, or sometimes brands will request that an artist design their entire project. Either way, there's potential to earn money.
Note that a collaboration is not usually a paid gig. Rather, you work with another brand and share each other's community to gain exposure and build authority in your niche. This alone can lead to other opportunities and paid gigs.
To collaborate with someone isn't easy by any means. First, you have to build your reputation. Once you build a small reputation within your niche, then collaborating with other brands is as simple as asking.
A simple DM or email will go a long way. I've had the pleasure of numerous collaborations via my writing on this site—and all it took was a single message. The worst thing someone can say is no. When that happens, move on to the next one.
Remember, approach collaborations by offering value to others. Your success rate will be much higher. This is a better approach than asking someone for a favor while also asking "what can you do for me?" This comes off as solely selfish.
4. Brand Deals and Sponsorships
Brand deals and promotions are similar to collaborations, except you get paid for them. Generally, this kind of partnership is an agreement between you and a brand stating that you will use your reputation and audience to promote a brand, for a fee. Obviously, in order to receive a brand deal, you have to have an audience.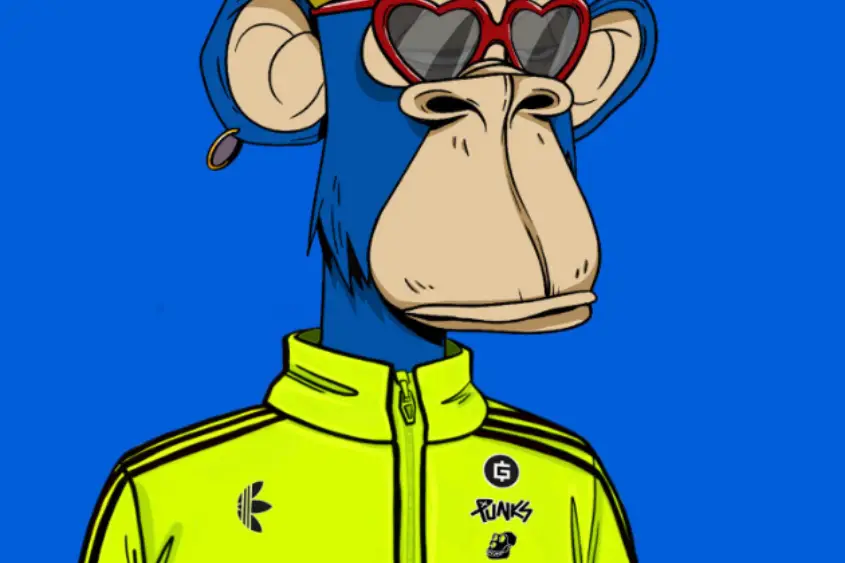 The best part about brand deals is that they are versatile. This means whether you're an artist, designer, photographer, writer, or video creator, there's always an opportunity for brand deals and sponsored content.
There is no doubt that brand deals and sponsored content are a great way to make money as an NFT creator. For reference, YouTubers charge brands $10 to $50 per 1,000 views. That means if the video were to reach 1 million views, then the YouTuber would make anywhere from $10,000 to $50,000.
The potential is just as great, if not greater as an NFT creator.
5. Developer Gigs
If you don't consider yourself a creator but enjoy developing projects for creators, then you can make a lot of money as an NFT developer. Developers are responsible for coding an NFT's smart contract, whitelist, pre-sale, reveal, and the minting dapp/website where an NFT collection is initially launched.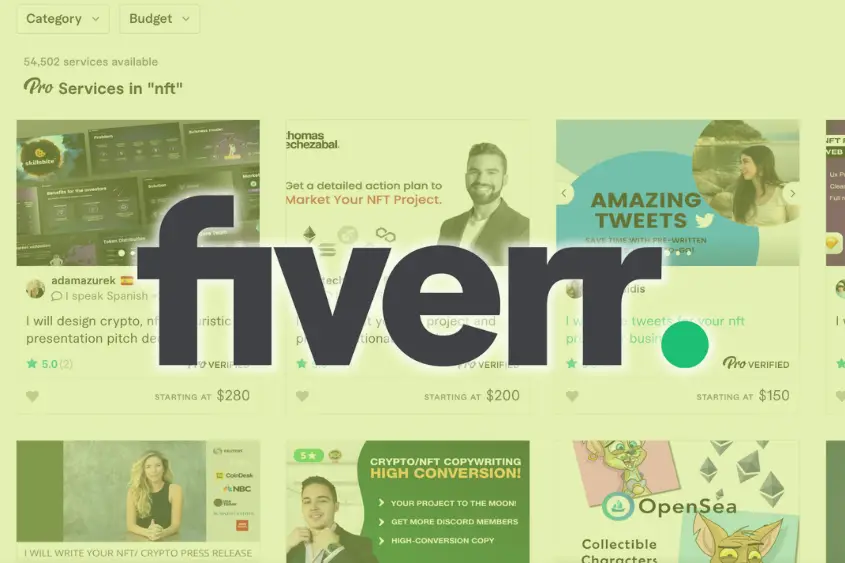 When it comes to developing smart contracts, it's important that you find someone that knows exactly what they're doing, and who you can also trust. Since the smart contract is the foundation for every NFT, people are willing to pay a premium price to ensure nothing is missed.
As you can see on Fiverr, people are willing to pay professional NFT developers anywhere from $400 to over $1,500 per job to ensure the task is done to their satisfaction. If you're good at coding and it's something you enjoy doing, then becoming an NFT developer is a realistic way to earn a lot of money.
6. Freelance Work
Considering it's still very early in the overall development and implementation of NFT technology, brands are looking for anyone who has the knowledge and tools to help them incorporate NFTs into their business.
Freelancing work can provide NFT creators with a nice income. Digital artists and developers are needed now more than ever, and people are willing to pay a premium for quality work.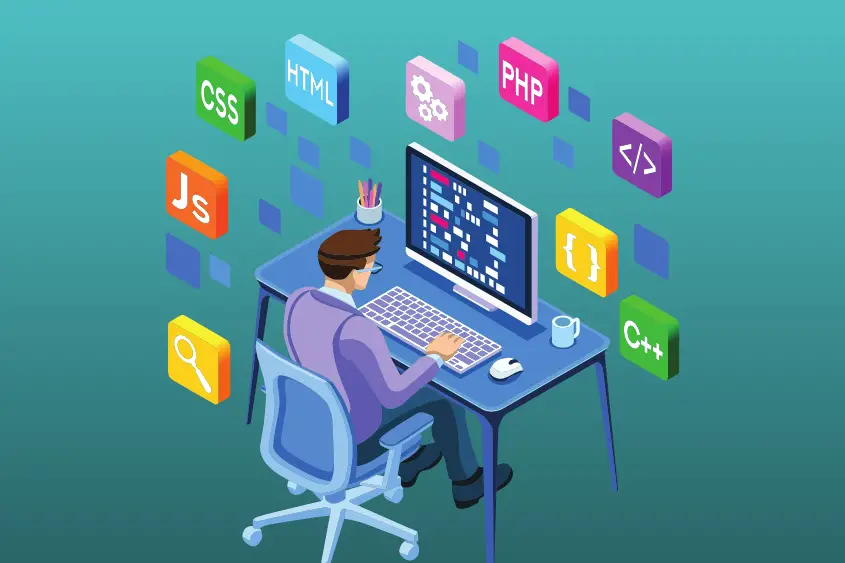 By offering your services on reputable freelance websites like Fiverr, you can easily build a solid reputation for yourself. Then combine this with a solid social media strategy, and you've got yourself a full-time gig as an NFT creator.
One of the greatest benefits of freelancing is the ability to work anywhere you want when you want, and make as much money as you want. If you're self-motivated and love to help other people, then freelancing is a great option to earn a nice income.
How Much Money Do NFT Creators Earn?
NFT creators can earn anywhere from $200 to over $1 million. This wide range is due to the many factors and ways that creators can earn money using NFT technology. On average, artists sell their NFTs for $1,000 each, while developers can earn over $100,000 per year coding smart contracts.
Like anything in this world, the amount of money you make ultimately depends on the amount of effort you put into your craft. So whether you're an artist, developer, startup, or a full-fledged brand, you are in control of how much money you make.
At the end of the day, money is important to pay your bills. But if you're not happy with what you're doing, why do it at all? Money should never be your only motivating factor, especially when dealing with assets as volatile as NFTs.
First, find what you love to do, then figure out how you can incorporate NFTs to provide others with even more value. That's how you make money as an NFT creator.