Community is one of the most important aspects of the NFT & Web3 space. Currently, Discord is the preferred platform creators use to foster a community. But, what about other platforms like FanCircles?
FanCircles is a fan engagement platform that provides individual mobile and web apps for NFT brands. The app provides brands with numerous fan-centric capabilities including project walls, video, audio, and picture sharing, a community wall, and gated access to event tickets and merchandise.
Most importantly, you've got full access to every single user. In this article, I'm going to explain what FanCircles is and why it might be a better choice to build your NFT community.
What Is FanCircles?
FanCircles is an open premium platform that anyone can access via the app store. For brands and creators, the platform can be utilized to grow existing communities and foster more personal relationships with your consumers.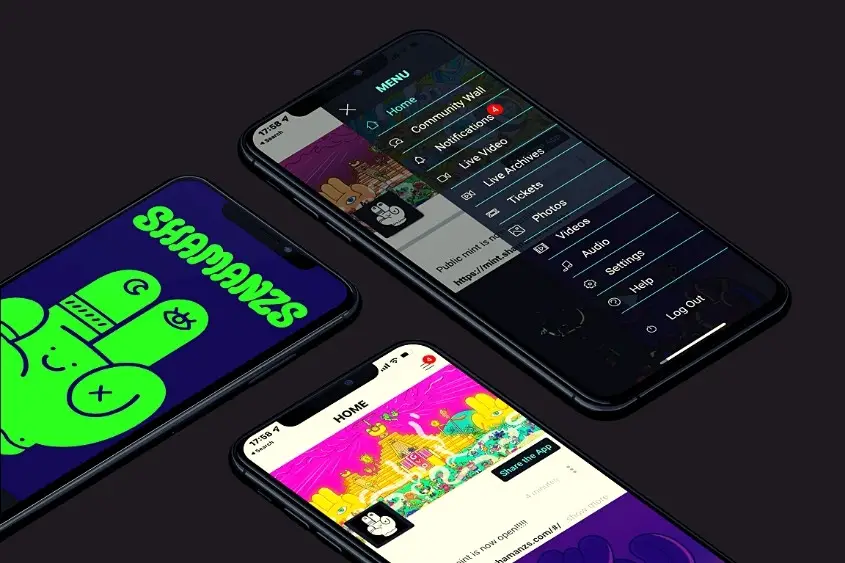 The platform is not only intended to benefit NFT brands, but also anyone who wants to be a part of the community too. The platform has been built for ease of use and to enable an entire NFT community to access content in a familiar format.
Basically, FanCircles is a premium platform used to build a special relationships within communities.
You can think of it as Facebook (aka Meta), Twitter, Spotify, YouTube, and Instagram wrapped up in a single easy-to-use brand-specific mobile and web app.
What Can You Do With FanCircles?
The platform offers a multitude of different functionalities that will help you and your community come together in a much more personalized way, including:
The fan wall or "social wall" is the heart of the platform. Here, your brand can share posts, photos, and videos and allows your community to provide feedback via comments.
Likewise, the fan wall is also utilized by the community, allowing them to share their own content and opinions as well.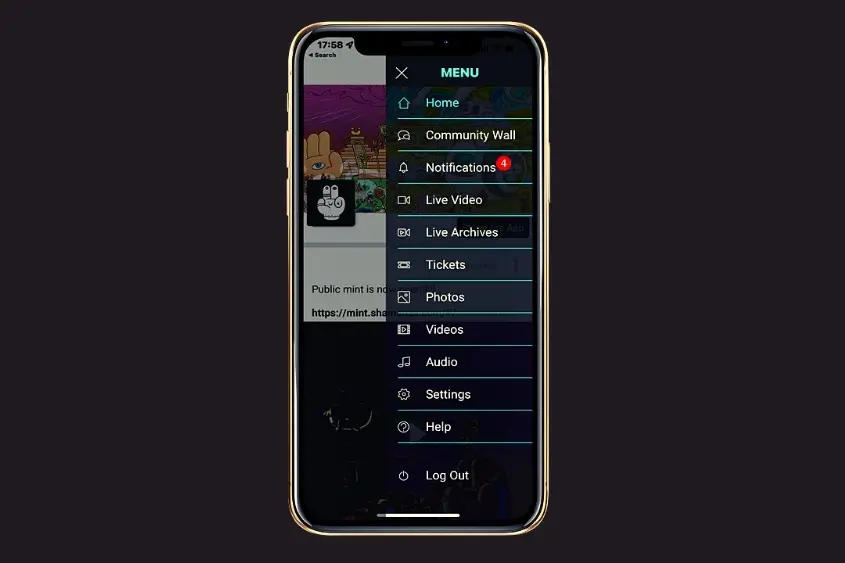 Using the live broadcast function, you can broadcast directly from your phone and computer or plug into any RTMP video source.
Additionally, Zoom and Restream are directly integrated into the app, providing endless opportunities.
Free and Locked "Premium" Content
What I believe to be one of the coolest features in the app is the ability to create premium content that's only available to those who are dedicated to your brand and don't mind paying a fee to subscribe to your best content.
This allows you to earn revenue for all of your hard work and provides additional value to your community via exclusive content.
With your very own platform, you not only have a place for fostering a strong community but a marketing suite that empowers you to earn super fans, grow loyalty, and earn revenue at the same time.
Sell Merchandise and Access
You can use your own platform as your own marketing network. This allows you to generate more sales and interactions, and even sell your own merchandise and access through your app.
Having everything in one place is easy for you and easy for your consumers. It's a win-win.
Considering FanCircles is built specifically for each brand, that means your community is only there for you. With that, you don't have to worry about algorithms limiting the reach of your content.
Instead, 100 percent of your users receive a push notification whenever you make a post or decide to go live. With an average open rate of 87 percent, you're sure to reach a lot more people within your community compared to other platforms.
Of course, it's all about your consumers. You know, the ones who are there to support you. As a brand, you have the ability to reward your most loyal consumers with special experiences and gifts based on their engagement.
In addition to all of these standard functionalities, FanCircles provides an Exclusive VIP Community option for NFT brands.
The NFT validator ensures that only holders of your brand's NFTs have the luxury of accessing gated content in your app. This allows you to communicate directly with the holders of your project. If holders sell their NFT, then the app has the ability to downgrade them to standard users.
Furthermore, the platform provides you with all the data of your NFT holders. That way if you want to airdrop gifts to your holders or validate identity for events, you have all the necessary information at your fingertips.
How To Create A FanCircles Account
Signing up and creating a FanCircles account is different compared to other social media platforms where you simply enter your email address, create a password, and choose your username.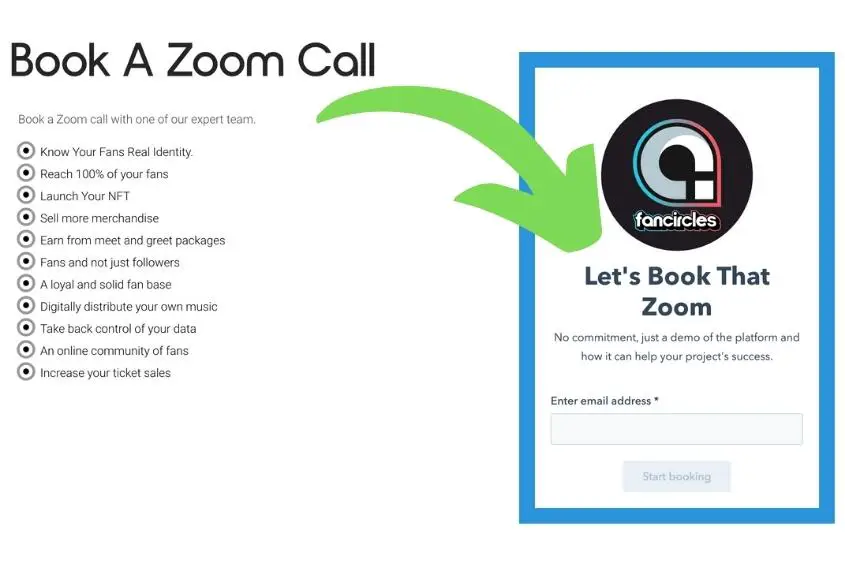 To create an account with FanCircles, simply visit their website to book a demo. Since you get your own IOS, Android, and desktop app, you can't simply set up your own account. The team at FanCircles takes care of everything for you.
All of your apps come with a unique and fully branded design. You choose the name as well as the colors, artwork, app icon, and other images.
They build you your app. If you have any special requests, then you can communicate that with the team and more than likely they will be able to make it happen.
It takes about 4 weeks to create the three different variations of your brand's app. After that, your app will be available to download on the App Store and Google Play Store.
All you have to do is direct your community to the app so they can download it.
Unless you require that consumers own one of your NFTs to download your app, it is free for users to download and use.
The average price to set up your own FanCircles account is about $20,000. However, that price varies depending on your specific requests.
I know what you're thinking. Wow! That's a lot of money, and I agree it is. But when you take into consideration the pros that FanCircles offers over traditional social media accounts, it could pay for itself.
Take Discord, for example, brand owners generally have to hire someone to initially build out their Discord room, plus pay someone to maintain it. With FanCircles, they do all of that for you and it's exclusive to your brand.
How FanCircles Differs from Other Social Media Platforms
FanCircles isn't just another social platform, it's your own branded creator app for IOS and Android. There are no algorithms to master or other brands stealing your thunder, it's a community app created just for you. Whereas, social platforms aren't catered to your brand and use complex algorithms.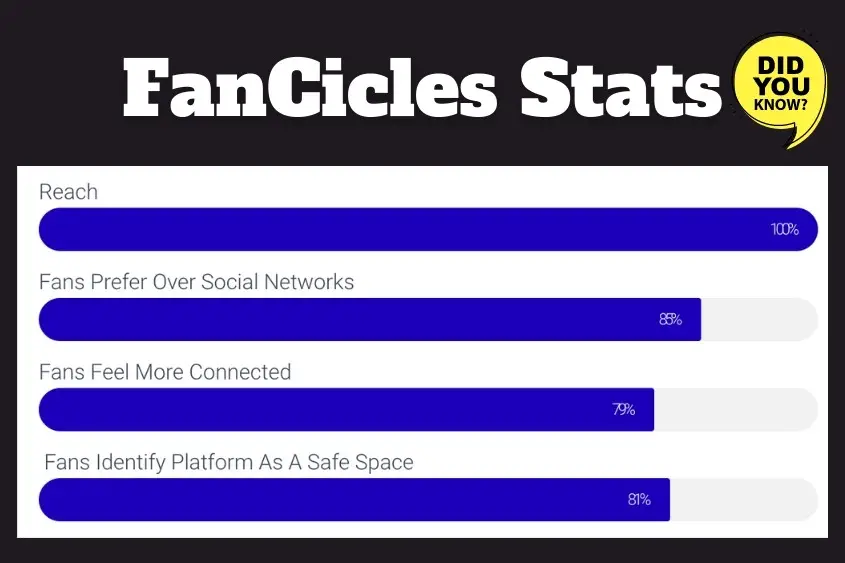 Major social networks work on a completely different business model. This means that they can offer their platform free of charge but it also means you have to pay for ads to reach a larger percentage of consumers.
With FanCircles, you will never pay advertising fees to reach your fans as they are your followers, not anyone else's.
That being said, allow me to break down some of the key differences between FanCircles and traditional social media platforms.
Reach / Engagement Rate
When it comes to social platforms engagement is key to building a loyal community. Have you ever tried building a relationship with someone by not communicating with them? Trust me, it doesn't work.
The reach rate on most social media platforms is laughable at best, and the amount of people who engage with a post when they see it is even less. But, can we really blame them? They are free-to-use platforms after all.
Below are average reach rates for some of the most popular social media platforms:
Facebook (Meta): 5%
Instagram: 2% to 15%
LinkedIn: 0.35% – 2%
Snapchat: 80%
Twitter: 0.09% – 0.33%
TikTok: 4.5% – 18%
YouTube: 0.75% – 1.7%
The reach rate on FanCircles is 100 percent. Yep, you read that right. Every single person who downloads your app will be notified when you post something.
And because they have downloaded your app, that means they are more likely to engage with your content. Otherwise, they wouldn't have downloaded your app in the first place.
Branding
Though social media has been successfully used for years to build brands, the platforms themselves aren't necessarily catered specifically to your brand. Sure, you can display your brand name, a logo, and a short description, but that's about as far as you can take it.
FanCircles on the other hand is literally made for your brand. You get to choose the name of your app, the logo, color schemes, and even the functionalities.
That's all in addition to the content you create, which also says something about who you are as a brand.
Unlike most platforms, FanCircles builds you your own standalone web app, mobile apps, and even TV apps. Each app is built, published, and maintained by them for an effortless experience for you and your followers.
It's like owning your own social network with your brand front and center.
Gated Content
Gated content is something that's talked about a lot more in the NFT space. The idea of gated content is that only people who are subscribers (or who own your NFT) can gain access to your extremely valuable content.
Most social media platforms allow your posts to be seen by everyone. Now, this is usually a good thing, but it can be frustrating if you only want a limited number of people to see what you have to offer.
In the NFT space, this could be opportunities for a whitelist spot, a link to claim a free NFT or other valuable content that you worked hard to create and only want to provide to those who are loyal to your brand.
We could sit here and argue all day about the pros and cons of allowing everyone to see your posts, especially if you're trying to build a brand.
But, that's not the point. The point is that some communities only want to offer certain opportunities to their most loyal community members, and that's okay.
Who Is FanCircles For?
FanCircles is for any NFT brand that wants either an alternative to Discord or a valuable roadmap item to further foster its community, engage with followers on a more personal level, provide additional value to holders, and gain new opportunities for revenue growth via gated content, exclusive merchandise, and access offerings.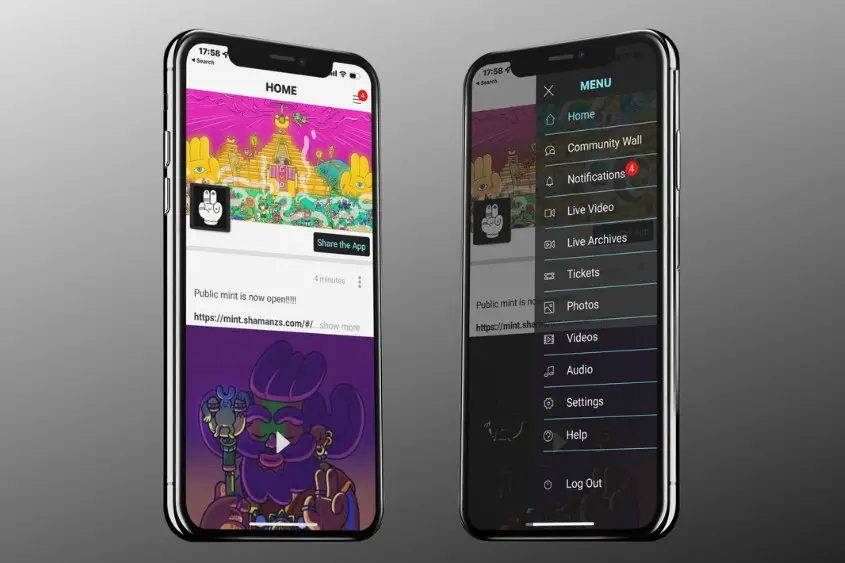 Likewise, members of a particular NFT community can greatly benefit from having a place to socialize with others who share similar interests and communicate directly with leaders of a brand.
Plus, there's practically no learning curve to get a hang of the super user-friendly interface, making the platform easy to use for anyone.
Overall, FanCircles is so much more than your typical social media platform. It's a fan engagement platform catered to your brand and provides individual mobile and web apps for your community to download and stay connected with each other.