As NFTs become more mainstream, we can only sit and take notice of the most expensive NFTs being sold. 
As Investors and collectors continue to engage in this potential investment and viable source of digital dealing, the prices keep skyrocketing, some of which are just unimaginable. But what are the most expensive NFTs ever sold?
Below is a comprehensive list of the top 12 most expensive NFTs ever sold.
12. Mega Mutant Serum #69 — $5.9 million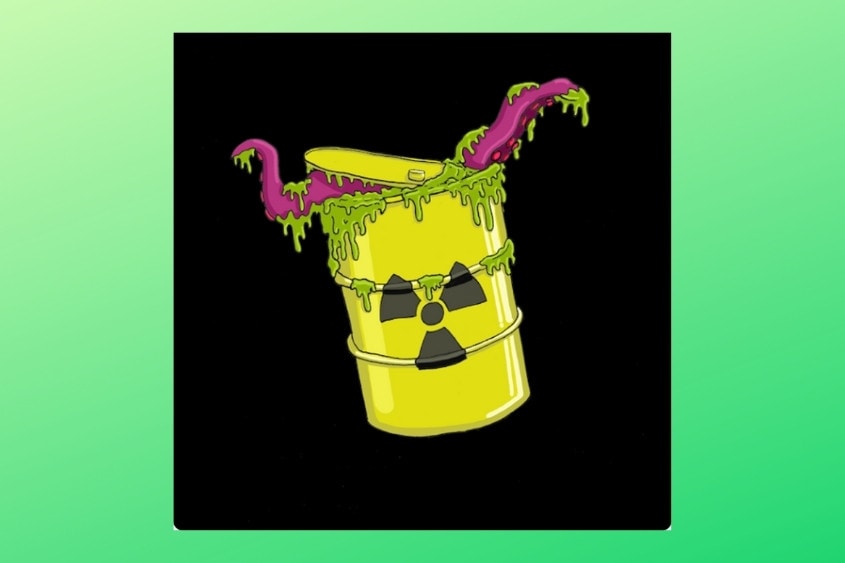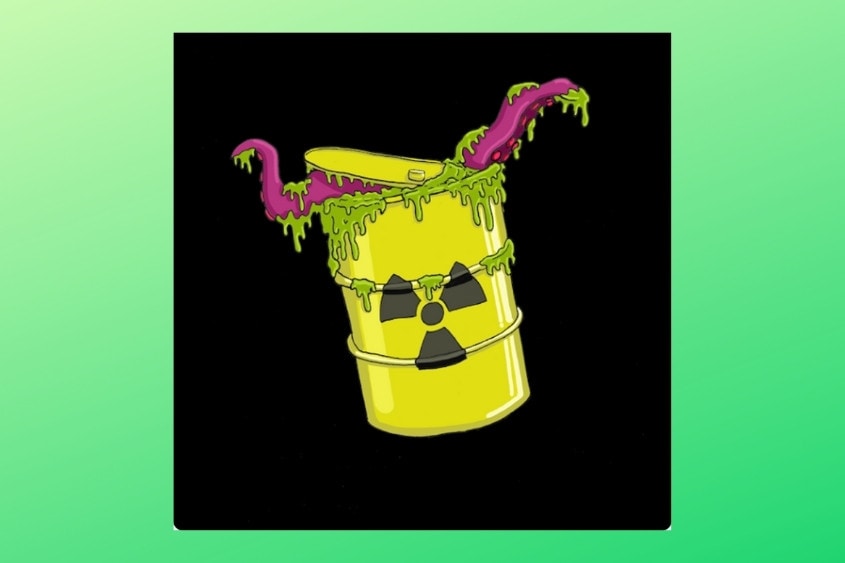 On January 2nd, 2022, Mega Mutant Serum #69 sold for an earth-shattering $5.9 million to Deepak Thapliyal (Deepak.eth). He purchased the Serum on OpenSea from Bored Ape Yacht Club holder Cryptobeaker.eth
For those who are unfamiliar, the Mega Mutant Serum is part of the Bored Ape Chemistry Club, which is a collection of 10,000 Mutant Serum NFTs that were airdropped to all Bored Ape Yacht Club NFT owners.
The series is divided into three tiers, with M1 and M2 Mutant Serums which alter the original apes while retaining some of their original traits, while the rarer M3 Serum produces a completely unexpected result, making any Bored Ape that consumes this specific serum even more desirable.
View most recent transactions for: Mega Mutant #69
11. Beeple's Ocean Front — $6 million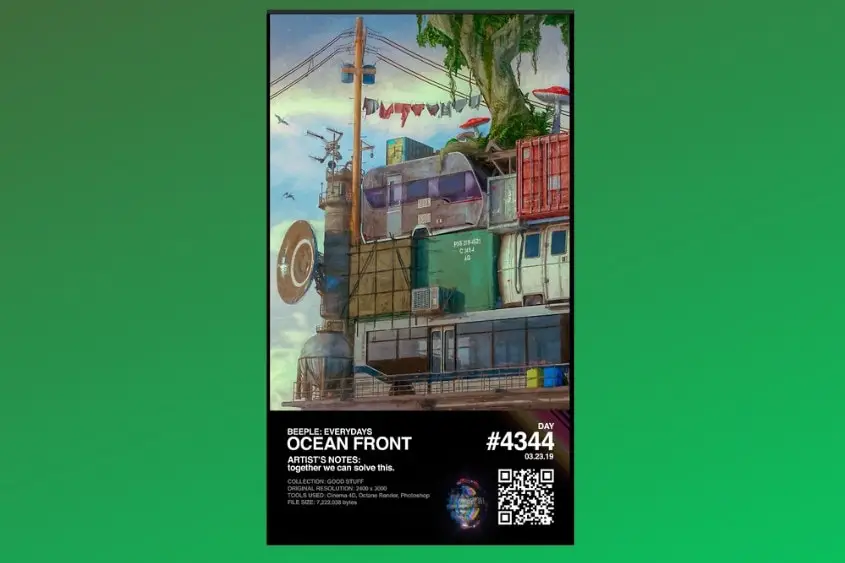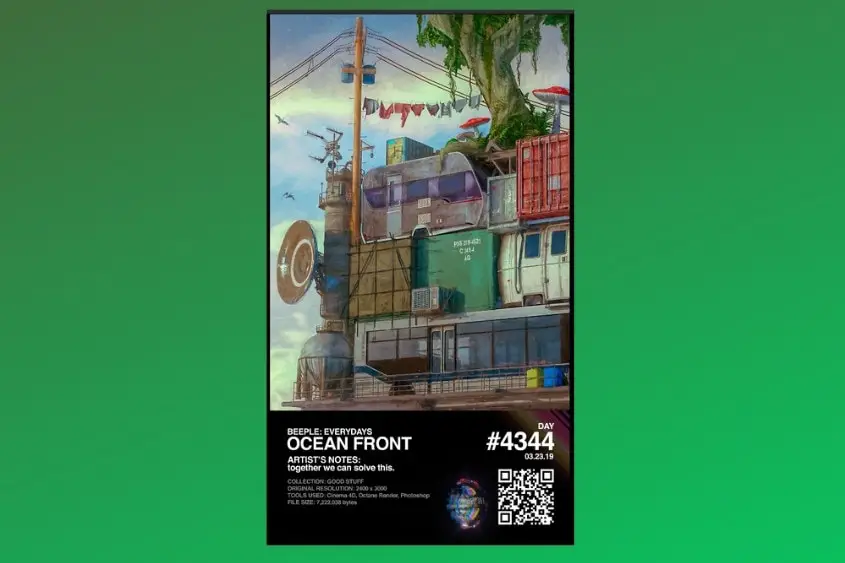 Having sold for $6 million dollars on March 23rd, 2021, Beeple's Ocean Front NFT is a well-known and respected digital art piece in the NFT space and remains one of the most expensive NFTs ever sold. 
Ocean Front portrays big receptacles, a caravan, and a tree that stands tall in the center of the ocean. The Ocean Front is actually an artwork from Beeple's "Everydays" series, day #4344 to be exact, and all the proceeds were donated to help solve the climate change crisis in the real world. Hence the artist notes, "together we can solve this".
View most recent transactions for: Ocean Front
10. XCopy's A Coin for the Ferryman — $6 million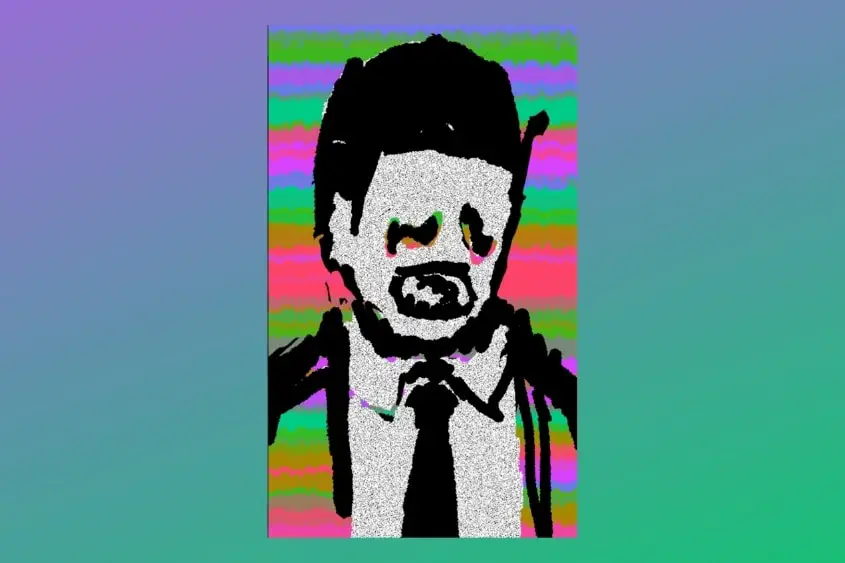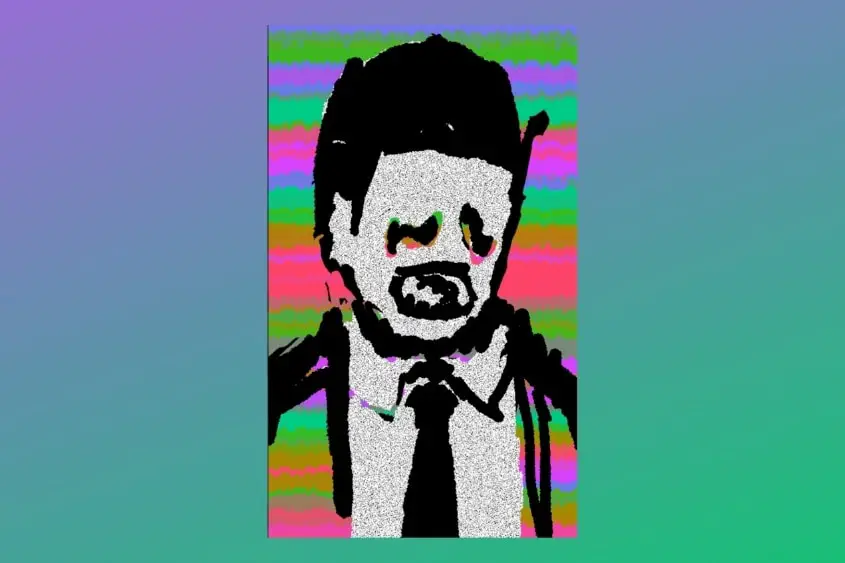 A Coin for the Ferryman is One of XCopy's earliest pieces. XCopy created this NFT in 2018 and eventually sold for more than $6 million on November 4th, 2021.
The art is an amalgamation of scratched faces on a colorful background in the form of a GIF. At the time of sale, and arguably to this day, there is no other NFT artwork like XCopy's A Coin for the Ferryman piece.
View most recent transactions for: A Coin for the Ferryman
9. Beeple's Crossroads — $6.6 million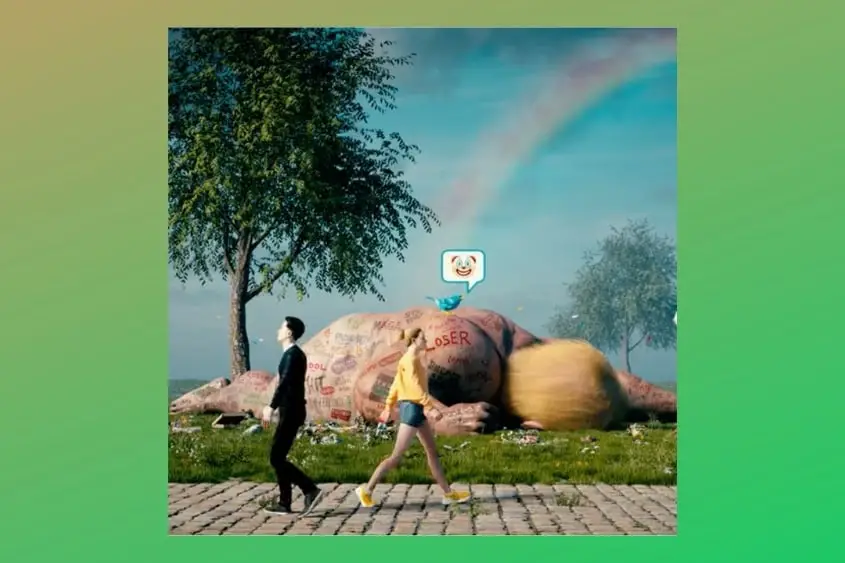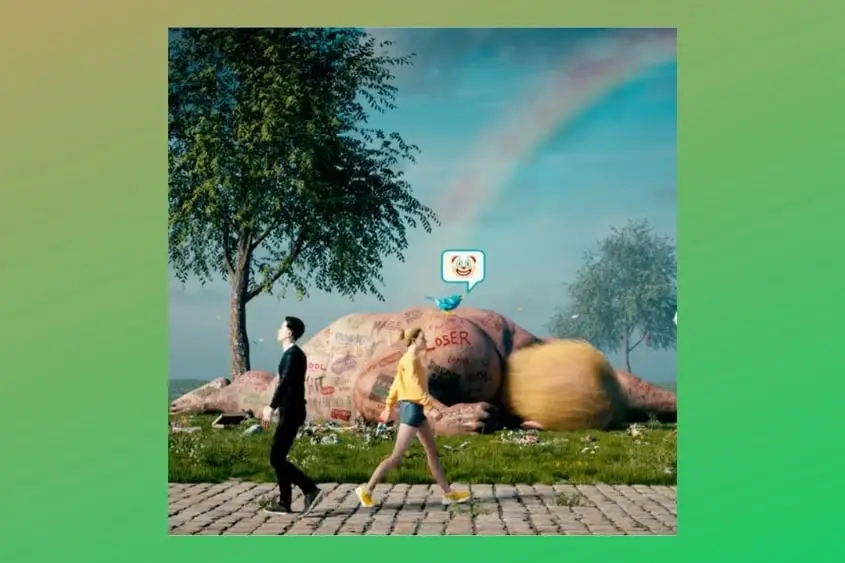 Beeeple's Crossroad originally sold for a respectable $66,666, on October 31st, 2020. The original owner of the piece posted it for sale numerous times, continually increasing the price before selling it for $6.6 million on February 24th, 2021 on the secondary market, right before Beeple's next auction.
This artwork was made in reference to the United States presidential election. The work depicts what seems to be a bloated, graffitied Donald Trump corpse lying in a field by the side of the road.
This piece is considered to be politically controversial and gives credit to Beeple as the wonderfully-talented artist he's known as today.
Many people love Beeple's artwork because he offers something different compared to the typical NFT art we see.
View most recent transactions for: Crossroads
8. CryptoPunk #7804 — $7.57 million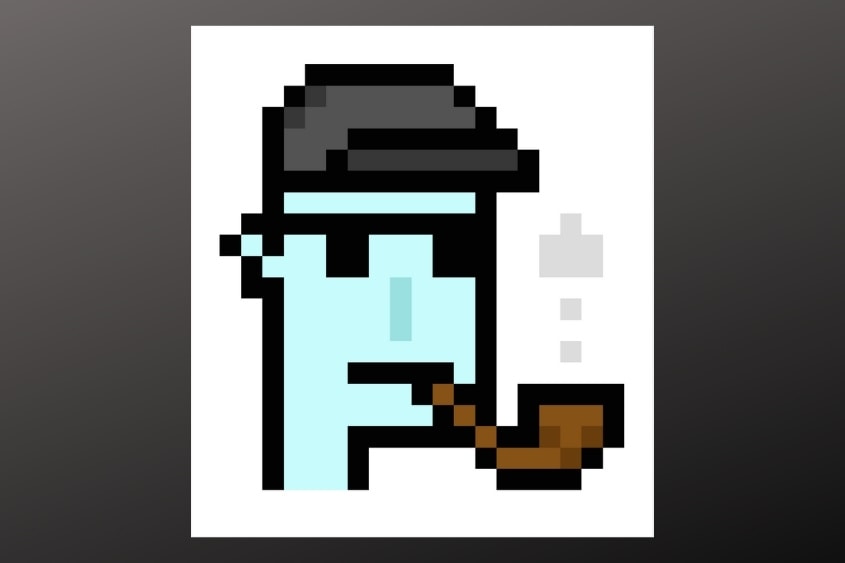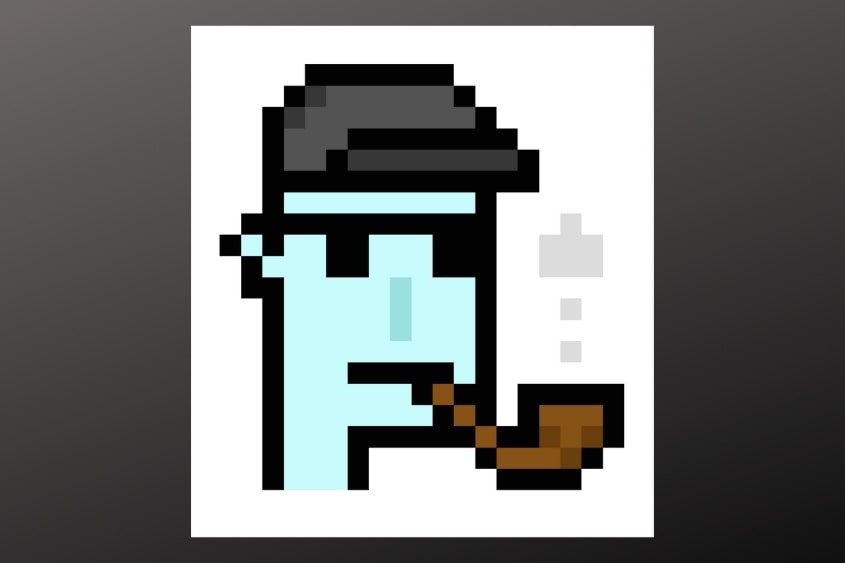 CryptoPunk #7804 constitutes one of only nine Alien CryptoPunks complete with a forward-facing cap, a pipe, and a pair of shades. On March 10, 2021, it made headlines when it sold for $7.57 million to Figma CEO Dylan Field, who fittingly gave it the name "digital Mona Lisa."
Also, the pipe-smoking Punk is one of only 254 Punks with their cap forward and sporting small sunglasses.
View most recent transactions for: CryptoPunk #7804
7. CryptoPunk #3100 — $7.58 million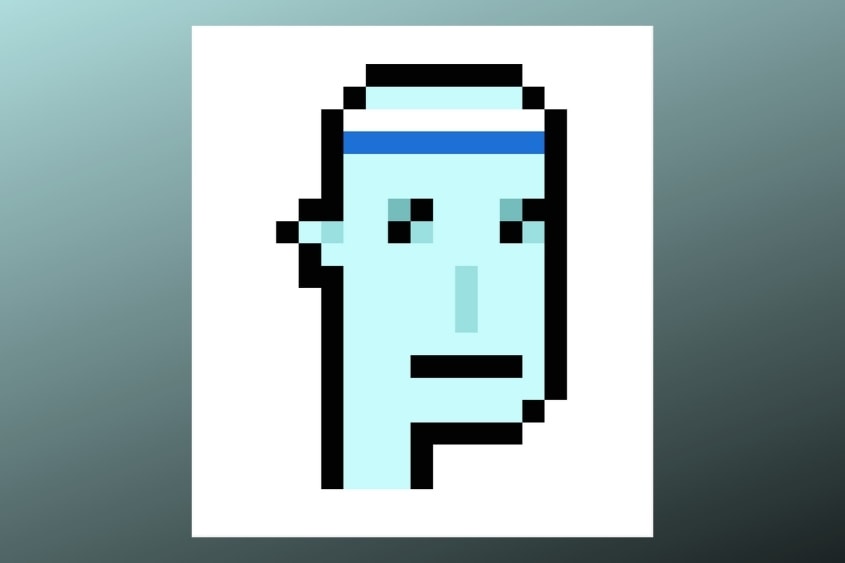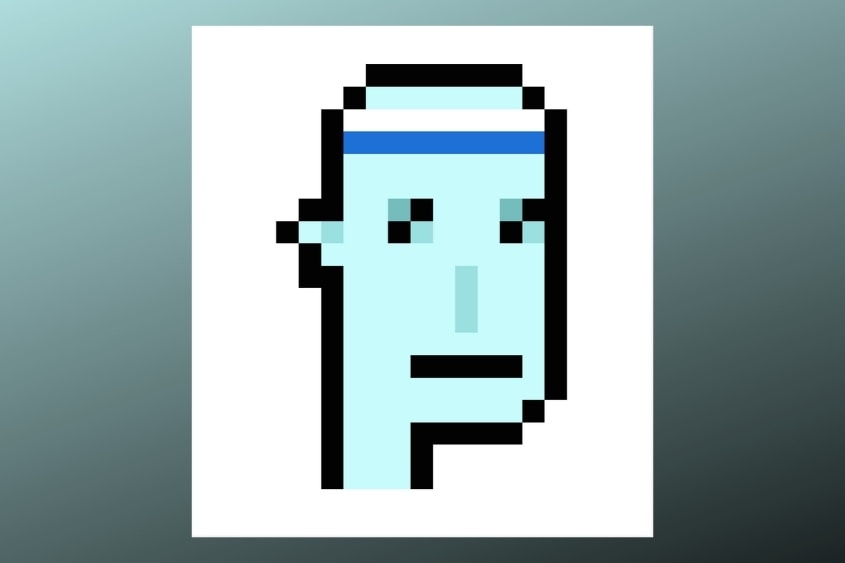 The day after Beeple made history selling his 'Everydays' piece, CryptoPunk #3100 was sold for $7.58 million on March 11, 2021.
At the time of mint, Cryptopunks was originally given away for free, #3100 particularly had its first bid of only $76, eventually hitting the $2 million mark, and is now worth its new price tag of nearly $8 million!
This specific Alien Punk wears a blue-and-white headband of which only 406 of the 10,000 Punks NFTs possess. Punk #3100, like #7523, is among the nine Alien Punks featuring a bluish-green skin and the white-and-blue headband adding to its uniqueness.
View most recent transactions for: CryptoPunk #3100
6. CryptoPunk #7523 — $11.75 million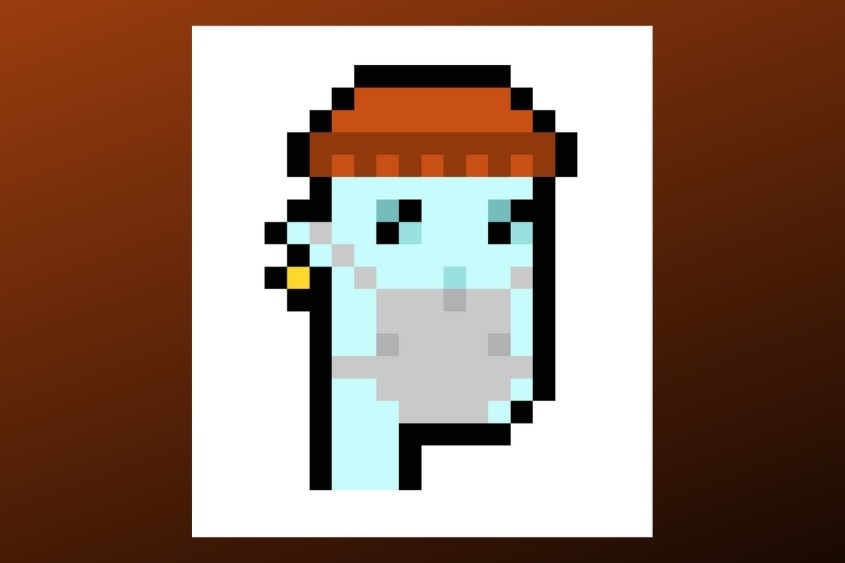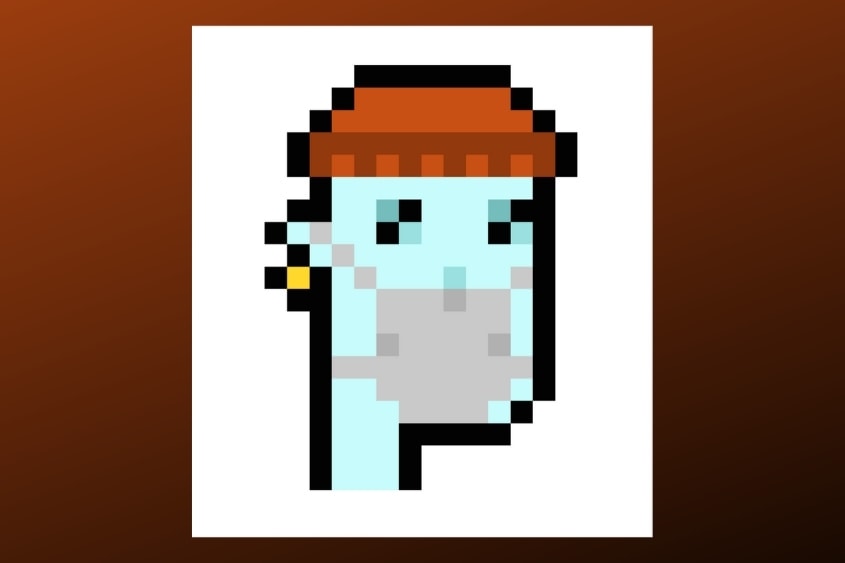 CryptoPunk #7523 was sold for $11.75 million at a Sotheby's auction on June 10, 2021. This made it the second most expensive Punk out of the entire collection.  Moreover, Punk #7523 is one of only nine Punks with the Alien trait.
CryptoPunks, one of the first NFT projects on the Ethereum blockchain created by Larva Labs in 2017, is among the most valuable NFTs in the entire NFT space and is also why investors are willing to pay such large sums of money for these digital assets.
This particular Punk was purchased by Israeli entrepreneur Shalom Meckenzie, the largest shareholder of the digital sports-betting company DraftKings.
View most recent transactions for: CryptoPunk #7523
5. CryptoPunk #5822 — $23.7 million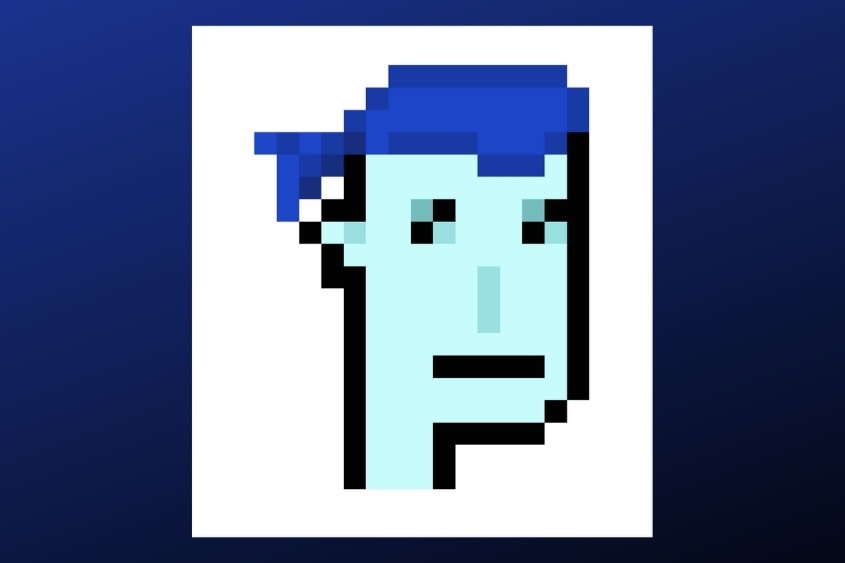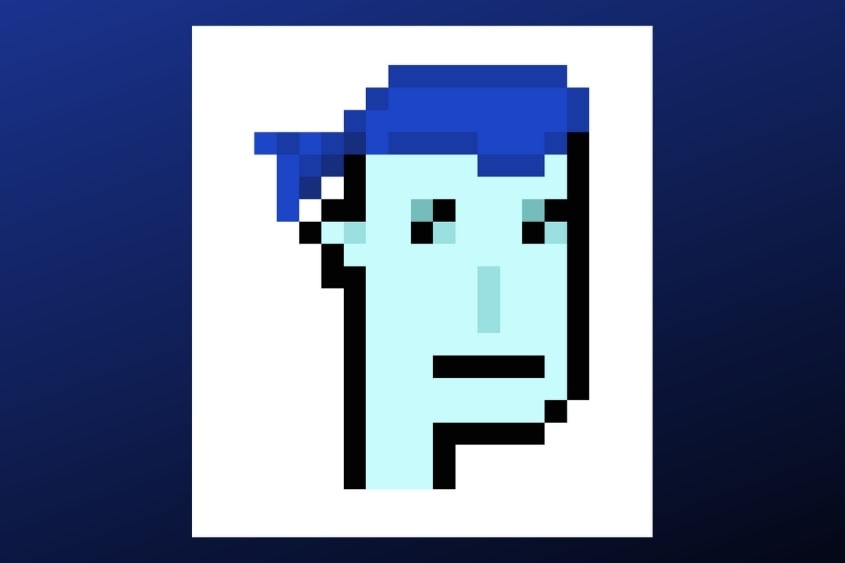 Although CryptoPunk sales are responsible for many of the large sales on this list, Punk #5822 tops them all when it sold for $23.7 million on February 12th, 2022 by Deepak Thapliyal, the CEO of Chain.
There are only nine aliens Punks out of the entire collection of 10,000 NFTs, and Punk #5822 is one of them. According to CryptoSlam, this CryptoPunk was last sold for 8 ETH (approx $1,646 at the time) in July 2017.
View most recent transactions for: CryptoPunk #5822
4. Beeple's Human ONE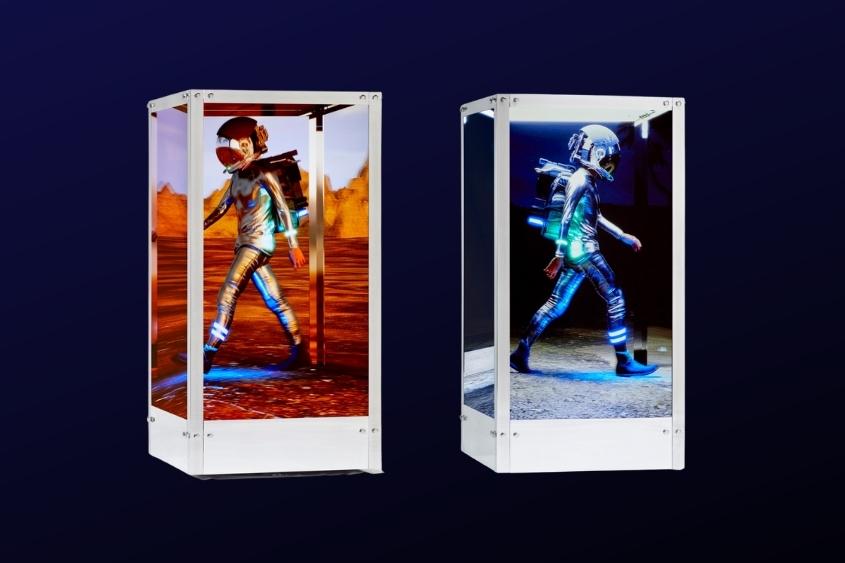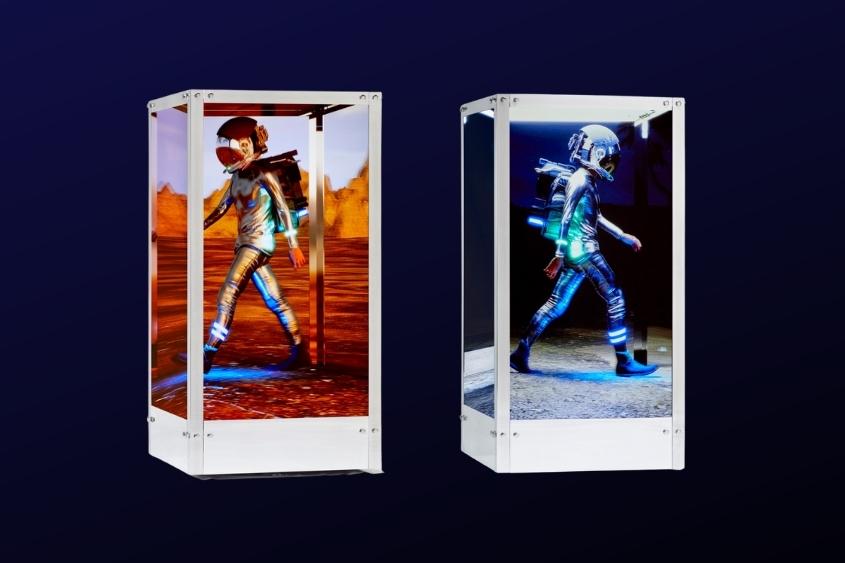 Beeple produced another remarkable record sale on November 8, 2021, when he sold his second-most expensive NFT artwork.
Human One was sold to Swiss entrepreneur and venture capitalist, Ryan Zurrer, for $28.9 million at a Christie's auction.
Human One is noticeably different from all the other NFTs ever sold before. The piece is a hybrid digital and physical artwork, whereas the latter does not exist physically.
Beeple's Human One consists of a seven-foot-tall futuristic human-like sculpture that seems to be perpetually walking across ever-changing landscapes. The 3D movement is displayed on four 16K resolution video screens that are joined to form a 44-foot box.
The work is especially notable in that Beeple can continue to have remote access and creative control over the piece of art. Meaning that he can change the creative elements, such as the landscape, whenever he feels like it. 
The physical element is intended to display the Artwork indefinitely. Beeple will retain remote access to the piece of art to ensure proper functionality and to improve the displayed image whenever he pleases.
3. Clock — $52.7 million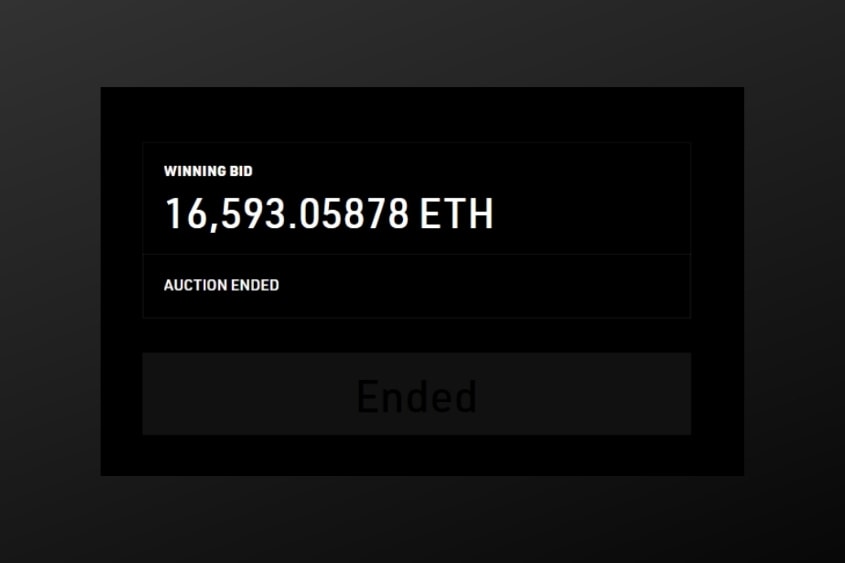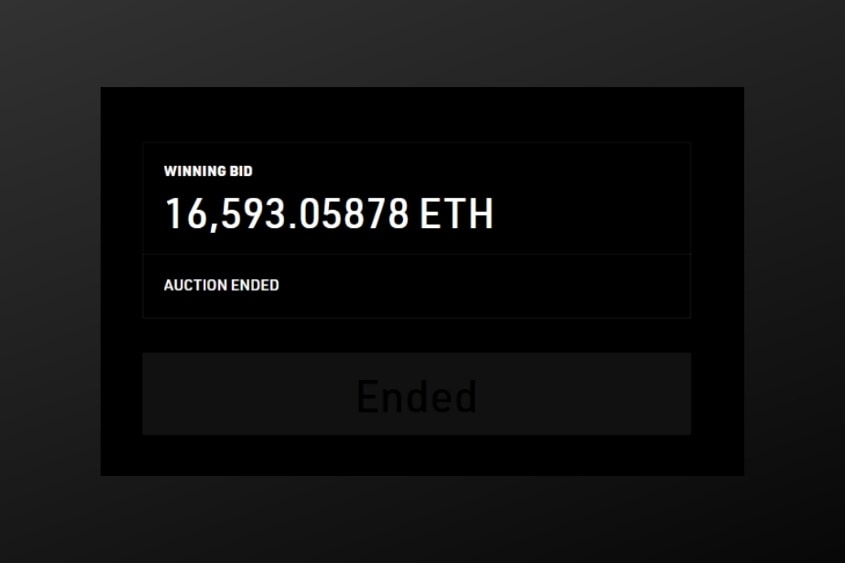 Pak finally falls on the list as the third most expensive NFT art ever sold. The Clock was created by the prominent digital artist, Pak, who is known for turning computer code into astonishing pieces of art. His art piece called Clock sold for $52.7 million.
The goal of the Clock NFT—which counts the number of days that WikiLeaks founder Assange has been imprisoned—was to raise funds for Assange's legal defense.
That's when more than 10,000 people joined together as part of the AssangeDAO to purchase the NFT to further support Assange.
Pak stated on Twitter that "AssangeDAO acquires Clock for 16593 ETH" and that, "100% will go to Wau Holland Foundation that supports Julian Assange's defense."
View most recent transactions for: Clock
2. Beeple's 'Everydays: the First 5000 Days' — $69.3 million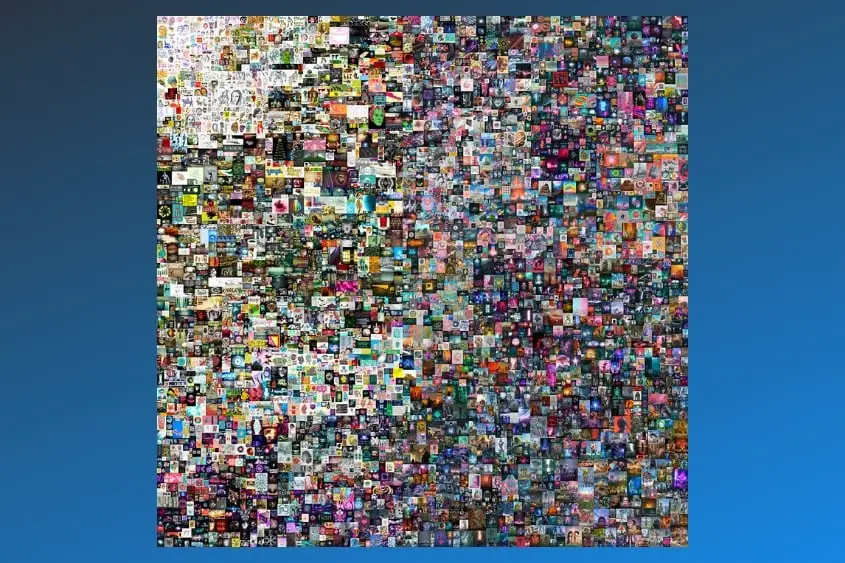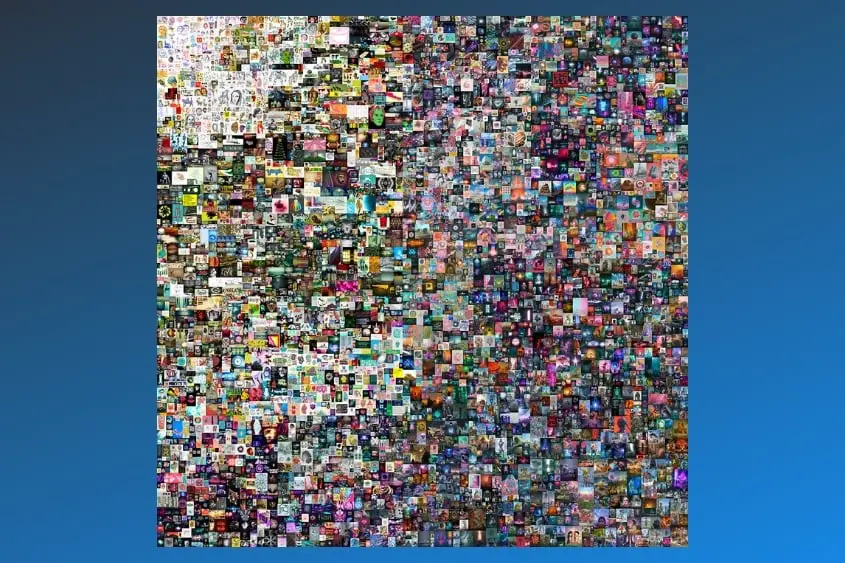 Beeple created history in March 2021 when his single piece artwork duped 'Everydays – The First 5000 Days' sold for a sum of $69.3 million at Christie's auction online, consequently qualifying it as the most expensive NFT ever sold at an auction house.
According to Christie's, Beeple is currently among the top three most expensive living artists. 
This major auction house's first purely digital NFT-based artwork was rightfully named 'Everydays' because the NFT is a collage of Mike's 5,000 individual images, which he had been creating every day for over 13-years.  
Many people consider Beeple's 'Everydays' impressive NFT sale to have been a turning point in the NFT and web3 space. The sale brought a lot of mainstream attention to NFTs, and the Christies site alone had over 22 million people tuning in for the final minutes of the auction that day.
I think it's fair to say that Beeple as an artist, and his $69 million sale respectively, will go down in history as one of the most memorable NFT sales to ever occur, not only because of the price but because of the time period and the effect it had on the entire NFT community.
View most recent transactions for: 'Everydays: The First 5,000 Days'
1. Pak's 'The Merge' — $91.8 million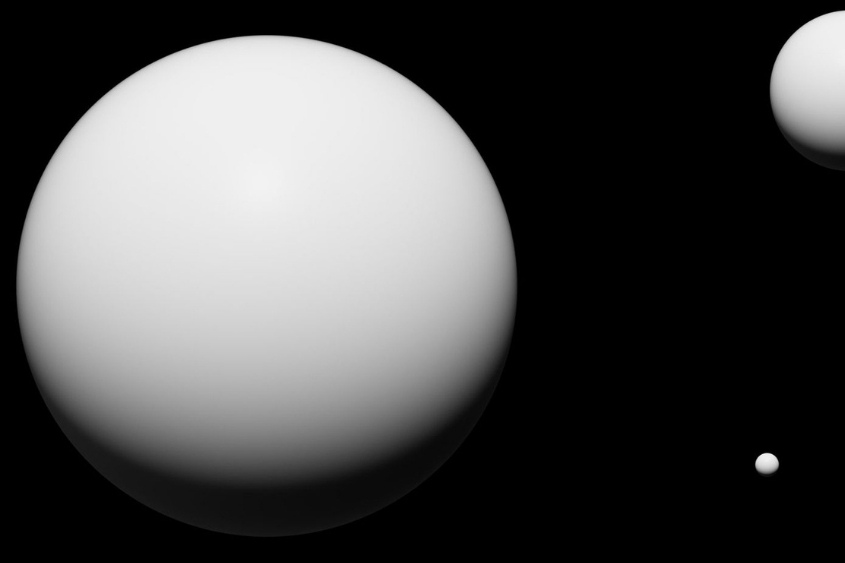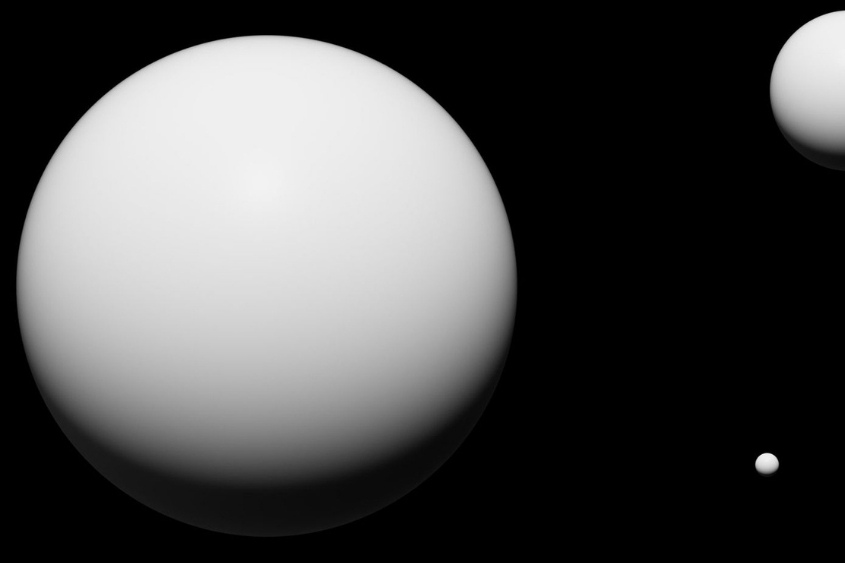 The Merge was originally sold on the NFT market Nifty Gateway from December 2nd using an increased dutch auction style — meaning the price raised an additional $25 every six hours until all the sales concluded on December 4th, and totaled $91.8 million!
The Merge collection is the most expensive NFT ever sold, likely for its thoughtfulness and complexity. 
Each NFT has a built-in scarcity mechanism to ensure token supply decreases over time. Every merge token transfer merges it with the token in the recipient wallet, which adds up the Mass value and ultimately results in one Mass NFT. 
Considering so many tokens were distributed, the merge is actually held by approximately 28,983 people. This is largely because the artwork was sold in mass units (28,983 "M" tokens, and 266,434 "Mass" tokens). So, once the sale ended on December 4th, collectors had purchased a total of 295,428 NFTs. Also, it is worthy to note that the Merge remains the sole NFT on this list to have numerous owners. 
View most recent transactions for: The Merge
There's no doubt that certain NFTs will only grow in value as time goes on. As well, NFTs that haven't made it on this list yet, will at some point in the future. Will we see a whole new set of the most expensive NFTs? Only time will tell for sure.