According to Statistica, there are more than 400 million active metaverse users. With that, people are looking to enhance their experience using the best metaverse VR headsets available. If you aren't exploring the metaverse using virtual reality, you are missing out on the completely immersive experience. After testing multiple VR headsets myself, I've found the best one.
The best VR headset for the metaverse is the Meta Oculus Quest 2. The Oculus Quest 2 provides users with a premium virtual display and cinematic sound at an affordable price of only $299. The Quest 2 is the only VR headset that is widely accepted across multiple metaverse worlds.
VR headsets are a must-have when exploring the metaverse. Whether you're looking for the most affordable option or the best of the best—I've reviewed 5 of my favorite headsets below.
What Is the Best Metaverse VR Headset?
1. Meta Oculus Quest 2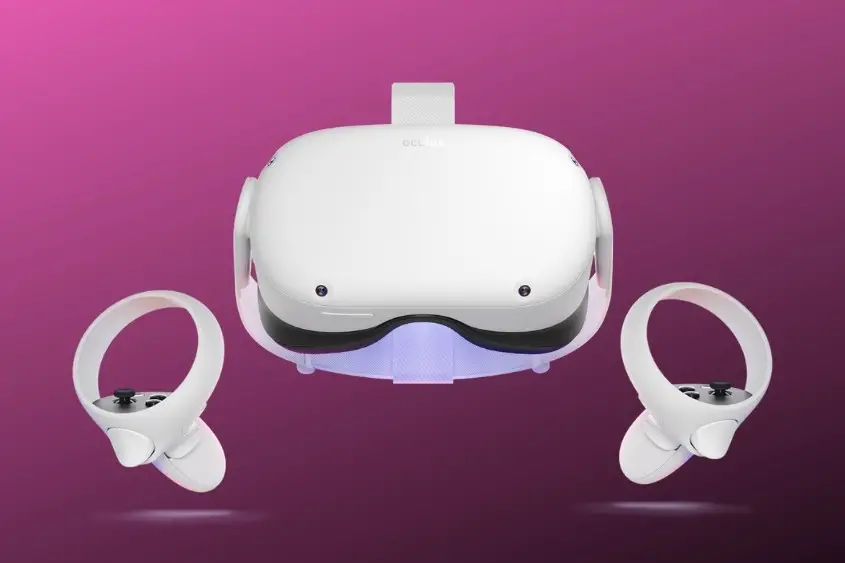 Perhaps the most well-known virtual reality headset on the market right now is Meta's Oculus Quest 2. Starting at $349 on Meta's site, the Oculus Quest 2 is available in two memory capacity options; 128 GB or 256 GB.
The price point provides users with the opportunity to purchase a high-quality virtual reality headset for an affordable price point in comparison to other headsets. The Oculus Quest 2 features a VR-optimized Qualcomm Snapdragon XR2 processor and a high-resolution display of 1832 x 1920 pixels per eye.
The Quest 2 also features a refresh rate of up to 90 Hz, making the virtual experience much smoother for users. This is more than enough power and processing capability to provide users with an immersive virtual experience in the metaverse that is sure to blow your mind.
Plus, the Meta Oculus Quest can be used in almost any metaverse world that currently supports VR.
Moreover, the built-in audio component of the Oculus Quest 2 provides a cinematic special audio experience that does not require headphones; however, there is a 3.5 mm headphone jack present for those who prefer headphone use as a part of their virtual experience.
2. HTC Vive Pro Focus Plus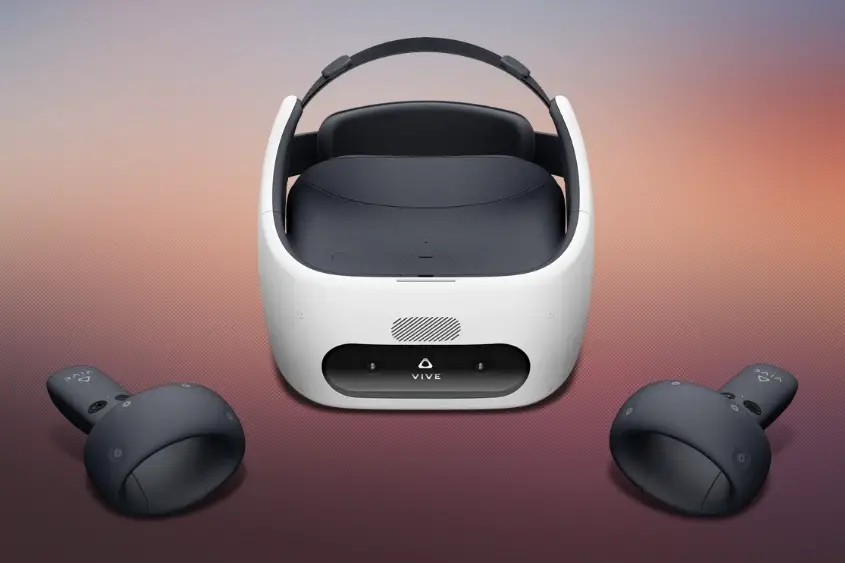 The HTC Vive Pro Focus Plus is considered to be the Lamborghini of VR headsets. Although its price tag is triple ($899) when compared to the Oculus Quest, it has a lot of nice features you might appreciate. Also, the Vive is one of the only other VR headsets that can be used in several metaverse worlds, such as Somnium Space. 
This VR headset boasts a 3.5-inch screen size with a 110-degree field of view. Its 5.42-pound weight, however, does make this headset one of the heaviest options on the market. That's not to say that the Vive isn't comfortable a properly balanced on your head during use though.
The soft material that cushions your face is not only comfortable but also easy to clean. Plus, the advanced lenses offered in this version of the HTC Pro Plus create a better user experience and offer a high-quality view that is hard to beat.
Keep in mind the HTC Vive Pro is slightly more advanced than the Oculus Quest 2, but it does require a PC connection to launch games and apps, whereas the Oculus acts as a standalone device.
3. Valve Index VR HMD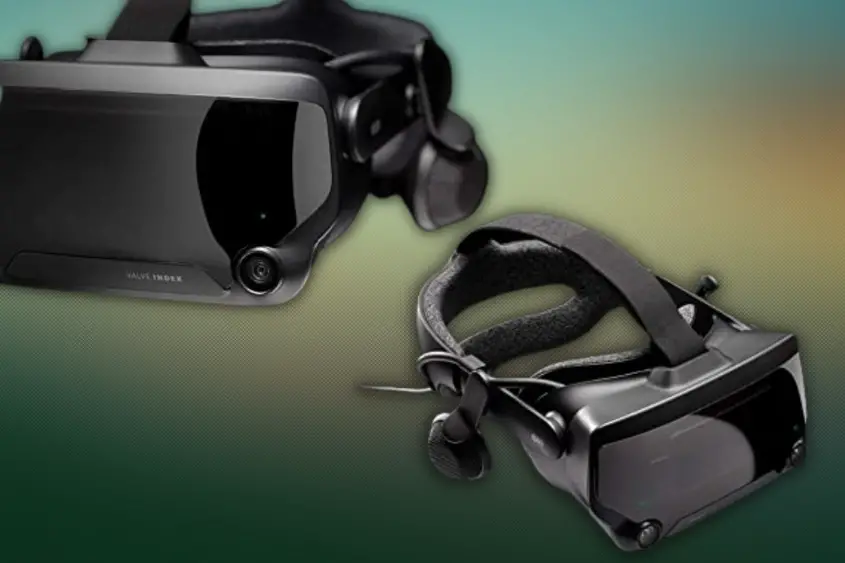 The Valve Index VR HMD is another good option for exploring the metaverse. It has a price tag of right around $700, and it is compatible with popular metaverse worlds like Somnium Space and Cryptovoxels. 
The main difference with the Valve Index is the type of screen it has. Rather than OLED screens which are found in the Oculus and the HTC Vive, the Valve contains dual 1440×1600 RGB LCDs that provide 50 percent more subpixels than OLED, which offer users a sharper image.
The optical comfort and immersive experience had with the index is better considering it offers high frame rates. The increased eye comfort means you can explore the metaverse for longer periods compared to the previously mentioned VR headsets.
4. HP Reverb G2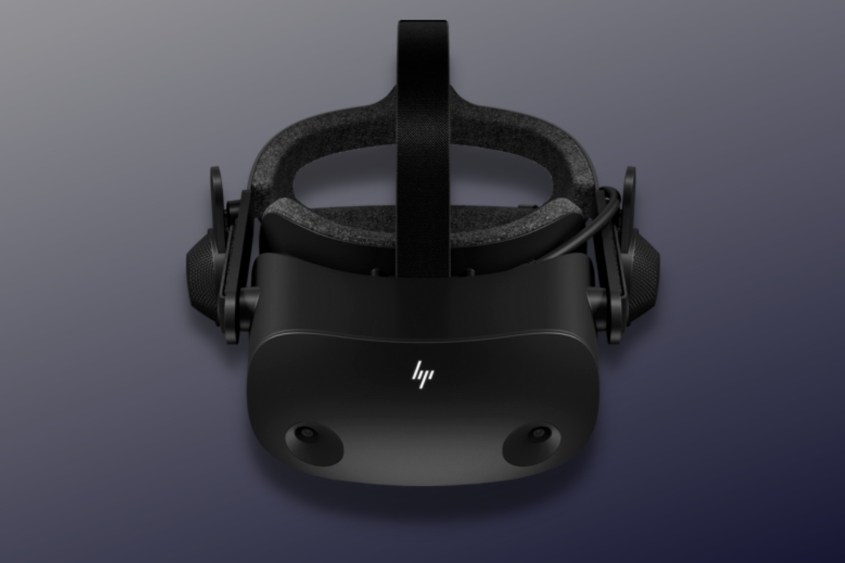 The HP Reverb G2 has been developed by acoustic engineers who are considered to be the best in the business, hence its $569 price tag. The HP Reverb is another VR device that can be used in various metaverse worlds.
This virtual reality device is likely one of the most comfortable options on the list. It's lightweight at only 1.1 pounds and is a compact 2.89 inches in size. The Reverb also has a large cushion for added comfort, and the entire headset is flexible, allowing you extended wear without experiencing any discomfort.
Also, the two LCD panels provide a profound picture for each eye with their 2160×2160 resolution, and you can track more movement with its four built-in cameras. It's true that the HP Reverb G2 has a higher price tag, but the quality and comfort HP provides with this device justifies it in my opinion. 
Not to mention the team at HP is a bunch of geeks just like us, so they understand the type of quality users are looking for in a virtual reality headset.
5. Pimax Vision 8K X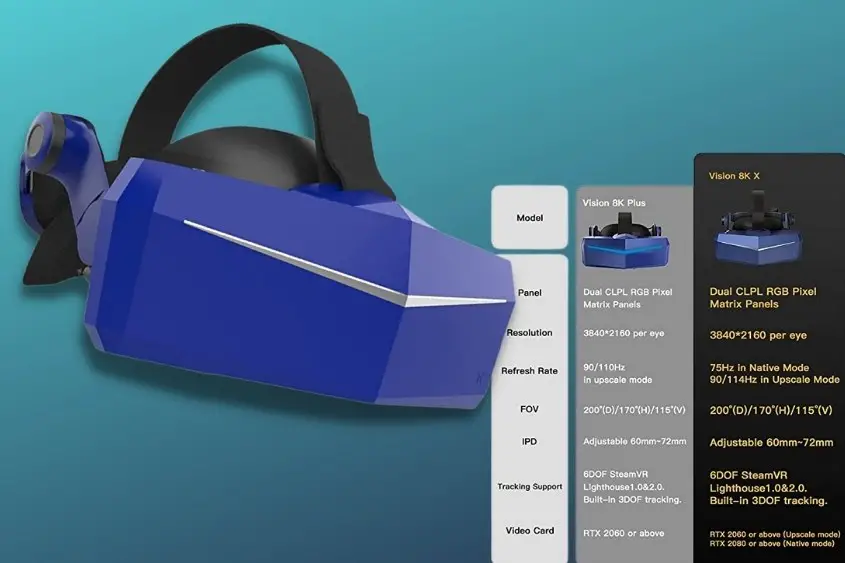 While it is a costly headset, the Pimax Vision 8K X provides users with an unmatched virtual experience, especially in the metaverse. Its $999 price tag is justified by its stunning 200-degree field of view (FOV), which is said to be the most similar to human vision.
The Primax Vision 8K X has a built-in Dual Engine Mode, meaning you can switch between a native 4K resolution mode rendering true 3840x2160p resolution per eye, or the super-intense Upscale Mode offering 2560x2160p resolution directly to the 4K screens.
To support this kind of high-res VR headset, you need to have a PC that is capable. The recommended PC specs listed on Pimax's website suggest Windows 10 Pro/Enterprise, an NVIDIA RTX 20 Series GPU or better, an Intel I5-9400 CPU or better, and 8GB or more RAM.
The Pimax Vision 8K X is not compatible with AMD graphics cards or laptops and also requires a desktop PC with a USB 2.0 or 3.0 output.
If you are willing to break the bank, the Pimax Vision 8K X VR headset is sure to provide you with the highest-quality and most immersive experience on the market. However, it is not as user-friendly as some other headsets, as it requires a desktop PC with extensive processing and graphical capabilities.
Do You Need a VR Headset to Enter the Metaverse?
You don't need a virtual reality device to enter popular metaverse worlds such as Decentraland, Cryptovoxels, Roblox, or Somnium Space, all you need is a computer. However, for the most immersive experience, using a VR headset to explore the metaverse is recommended.
As of now, many of the metaverses are in their early stages of development, and if a metaverse does support VR devices, this should be considered a bonus. The popular metaverse world of Decentraland for example doesn't even support VR yet.
That's not to say that a majority of metaverses won't incorporate VR in the near future though. Once virtual reality becomes more user-friendly and consumed by more people, you should expect to see more metaverse platforms using and maybe even requiring a virtual reality device to enter.
What Metaverses Support Virtual Reality?
Currently, there are several popular metaverse platforms that allow you to connect your VR device for the best user experience possible, including:
Cryptovoxels: Oculus Quest 2, Oculus Rift, and HTC Vive.
Roblox: Oculus Rift and Quest 2, HTC Vive, and Xbox control schemes
Somnium Space: Oculus, HTC VIVE, HP, VALVE, all Windows Mixed Reality headsets, and other compatible major headsets.
The Sandbox: HTC Vive, Oculus Rift+Touch, Oculus Quest 2, or Windows Mixed Reality.
The metaverse platforms listed are some of the most popular metaverse worlds currently inhabited, however, there may be other platforms not listed that also support virtual reality devices.