The technology industry is known for its abundance of scams. But does that mean the birth of new and exciting developments like NFTs are a scam?
NFTs are not a scam, but scams in the industry do exist. Common scams include phishing links, rug pulls, and counterfeit digital assets. The underlying technology of NFTs is far from a scam, however. It provides transparency, proof of ownership, and smart contract capabilities.
Questioning whether or not NFTs are a scam is understandable. Below I'll explain why they aren't a scam and prove to you just how legit the technology is. 
How Legit Are NFTs?
Just like phone numbers and emails aren't a scam, NFTs aren't a scam either. Does that mean you won't receive scam calls and malicious emails? Of course, not.
There are plenty of scams in the NFT space. But the underlying technology is what gives NFTs their true value. So what is this technology?
Blockchain Technology
Blockchain technology is simply described as a decentralized (peer-to-peer) and immutable (unchangeable), digitally distributed, public ledger.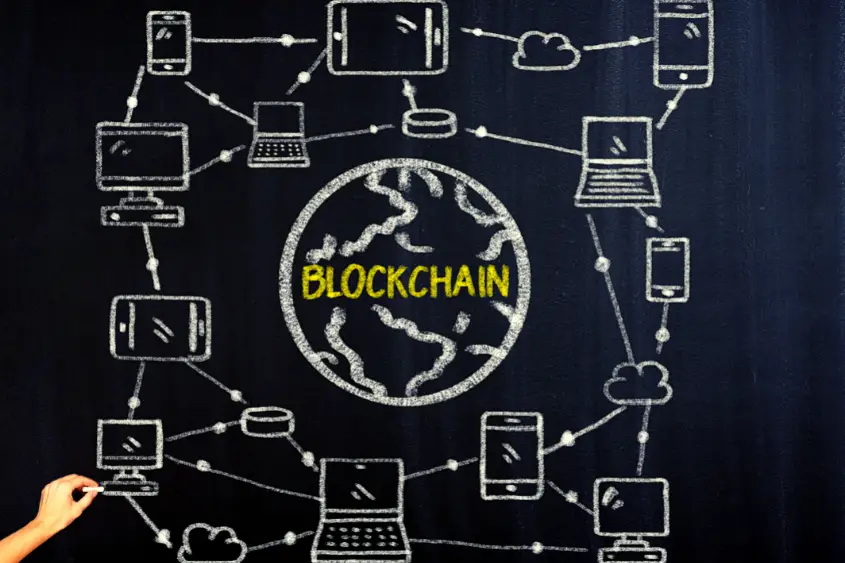 This technology is largely the reason why NFTs have so much value. An NFT is a token that is created on this technology. This means that any interaction with an NFT is recorded on the blockchain for everyone to see; including ownership, date of creation, sales, transfers, and everything in between.
It's important to note that the blockchain is separate from the internet. Although the blockchain couldn't function without the internet, its functions remain different.
This is where many people are confused.
The internet allows you to copy someone's work (such as an image) because there is no way to prove ownership. The blockchain, however, does not allow any digital asset to be copied because it's a ledger that records every transaction.
So even if someone were to create an NFT that looked exactly like an existing NFT, the blockchain is able to tell you which one is real and which is counterfeit.
Smart Contract Technology
NFT smart contract technology is a mechanism for implementing a sale agreement between the owner and the buyer. These contracts are self-executing, can check that the contract terms have been satisfied, and execute the terms without the need for an intermediary or central authority.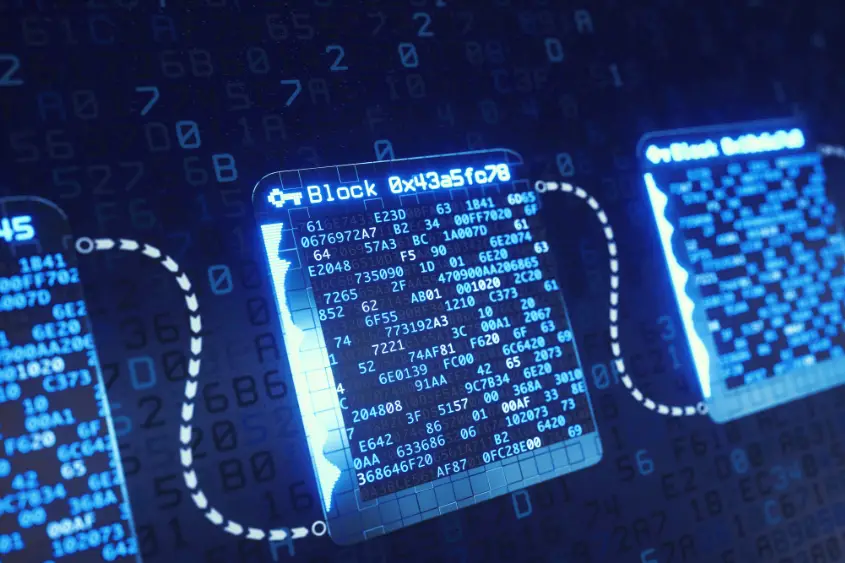 This creates a trustless ecosystem around these digital assets; meaning you don't have to trust a third-party such as a bank, a person, or any other intermediary that could operate within your transaction.
The technology is still so new that it's hard to say what else is possible with it, but I do know it is revolutionary. Below are ways that NFTs and their underlying smart contract technology are being utilized today:
Receipts
Tickets
Memberships
Deeds/loans
Play-to-earn gaming
Evolving pieces of art
So yes, there are NFTs that are scams (just like there are phone calls that are scams), but that doesn't mean that they are scams altogether.
Most Common NFT Scams
Though NFT technology is legit, not all NFTs are. Here are the most common scams often seen in the space.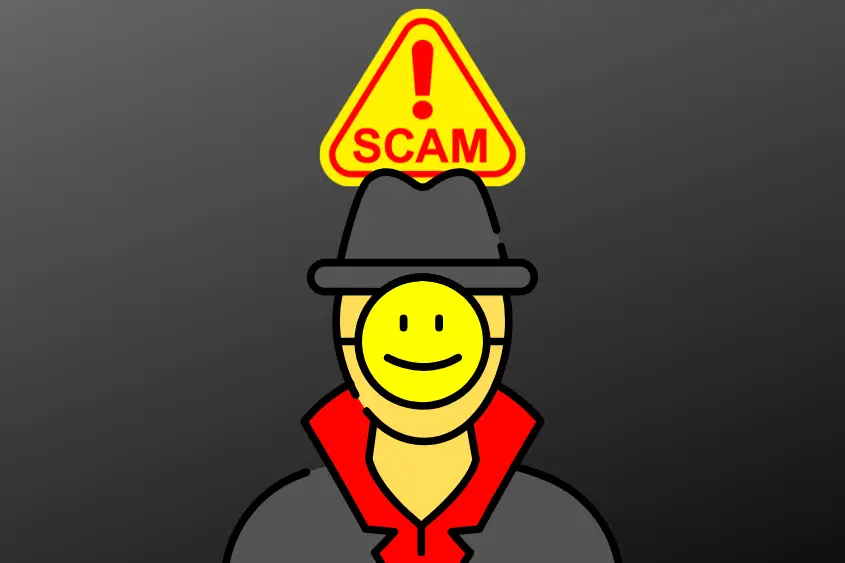 Phishing links
Phishing scams have quickly become the most common type of scam in the NFT space. Scammers will send out malicious links, that once clicked, will direct users to a site that allows the scammers to access your wallet the moment you connect it.
These links are often distributed on Twitter, Discord, and in emails. Generally, they are disguised as a popular site or an offer that's too good to pass up. 
Rug pulls
Rug pulls are when a scammer builds hype around an NFT to drive demand. Scammers will often use social media to engage with the community, make false promises, and build trust. Then, once they've made enough profits selling their NFTs, they completely abandon the project leaving consumers with empty pockets.
This type of scam can be difficult to spot, but if you know what to look for, you can avoid them altogether.
Airdrop scams
Airdrop scams (NFT giveaway scams) are one of the most annoying scams in the industry. Fraudsters will randomly send an NFT to your wallet in hopes that you interact with it. 
In an attempt to get you to interact with the token, they will send it to your wallet with a bid, or just hope that you try to sell it. The only problem is that once you go to accept the bid or list it for sale, you receive an error message.
This error message then prompts you to visit their website for help. Of course, if you go to the website and connect your wallet, it's game over and your wallet is compromised.
Customer Support Impersonation
Scammers will go as far as posing as customer support agents for popular NFT marketplaces. Typically, they'll contact you via social media channels like Twitter, Discord, or Telegram about an issue regarding your account.
Then under the cloak of helping you, they provide you with a link to a fake marketplace that requires you to enter your private keys or connect your wallet. 
Moreover, these scammers have been known to ask users to share their screens as if they are offering remote support. They will then persuade you into displaying your recovery phrase so that they can access your wallet.
Bid scams
A bid scam is when someone places a bid on your NFT listing in a different currency than the listed one. For example, say you list your NFT for 20 ETH (let's say this equates to $20,000), then someone offers you 20 USDC ($20.00). Without realizing the currency difference, you accept the bid.
Then, the scammer lists it at or below floor price to quickly dispose of it, ultimately making a huge profit from your inattentiveness.  
Plagiarized/Counterfeit assets
Plagiarism and counterfeit NFTs are abundant. Opensea, the most popular NFT marketplace, reported that over 80% of NFTs minted using its minting tool were fake. Not fake as in it's not an NFT, but fake as in the creator used someone else's work to make the NFT.
What Happens If You Get Scammed?
If you are the victim of an NFT scam, you should report it to the Internet Crime Complaint Center (IC3). If it occurred on a reputable marketplace, report the scammer to the platform to ensure their account is deactivated. Generally, after a scam, you will also want to set up a new wallet.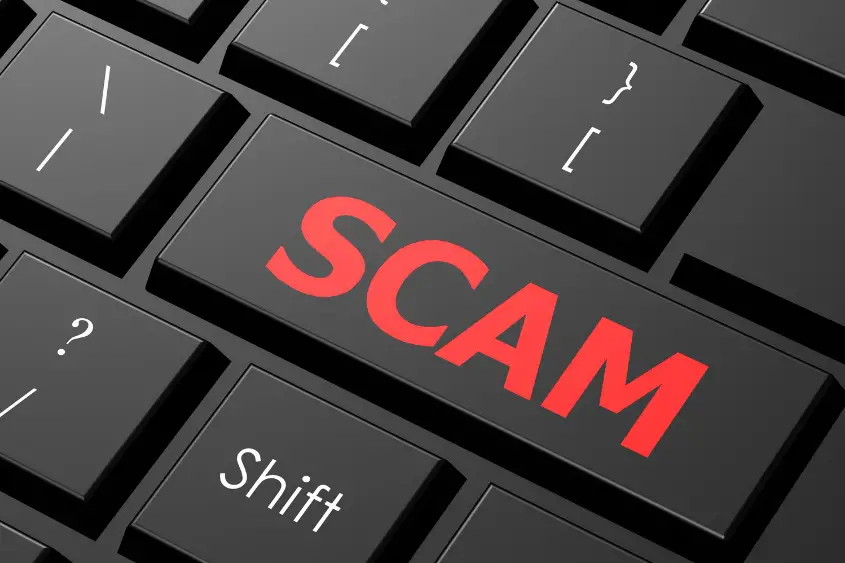 Consumers have lost over $1 billion to NFT scams since 2021. This is unfortunate for many reasons, the most obvious reason being that this is illegal and people are losing their hard-earned money to these fraudsters.
If you are the victim of one of these scams, immediately report it to the Internet Crime Complaint Center. These reports collected from the public have helped the IC3's Recovery Asset Team in freezing hundreds of thousands of dollars for victims of cybercrime, and they can help you too.
The Frosties NFT rug pull is a perfect example. FBI agents were able to identify the two fraudsters who made off with $678,000 from scamming people. After subpoenaing Discord, Coinbase, Metamask, Citibank, OpenSea, GoDaddy, T- Mobile, Charter Communications, Bitpay, Fiverr, and PayPal; Nguyen, and Llacuna (the two scammers) were arrested.
In addition to reporting any potential scams to the FBI, be sure to report them to the marketplace where they occurred. Although the marketplace won't be able to get you your money back, they can suspend the account to ensure that others don't become a victim as well.
There are no guarantees that anyone can help you if you are the victim of an NFT scam, but, you'll never know if you don't try. Even if reporting the scam doesn't help you, it might just help save someone else.
Top Tips to Avoid NFT Scams
NFT scams are abundant, but being proactive can help you stay safe. Here on my top tips to ensure you don't fall victim to these scams.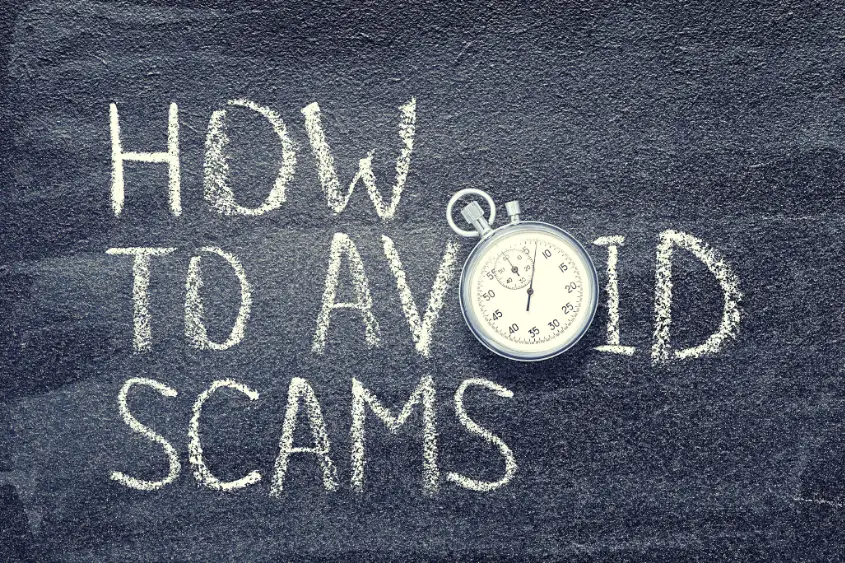 Do your research
Before you even start buying, selling, or creating NFTs, you need to get educated. Knowing what to look for is one of your greatest strengths to combat scammers. The fact that you're reading this is a great start. But the research never ends.
Always research any NFT you are considering purchasing. Here's what you should look into:
The creator(s) – Who are you dealing with? Research the person(s) and the team behind a brand. Do they have a reputation online, or have they operated other businesses? You need to know exactly who you're dealing with before giving them even one cent. If you can't find any information regarding the team, this is a major red flag.

The platform – Is the platform being used to buy and sell the NFT reputable (such as Opensea), or have the creators made their website? If creators are using their own website, approach it with caution. 
Create strong passwords
It should go without saying that any password you create for any of your online accounts should be strong. To create a strong password make sure it is long (the longer the better); include a mix of letters (upper and lower case), numbers, and symbols, and avoid using any personal information or dictionary words.
That being said, creating a strong password is pointless if you don't have a secure place to store it. When it comes to NFTs especially, you should not store your passwords or other personal info online. The safest option is to write it down and store it in a fireproof and waterproof safe or lockbox.
If you store your passwords online then you risk exposing them to hackers.
Never share your recovery phrase
Your recovery phrase is the key to your wallet that holds your NFTs. Using this key, you can access all of your digital assets, send and receive assets, and change your password. There should never be a reason that you would need to share your recovery phrase.
If someone tells you otherwise, they're trying to scam you. The only reason someone would ever need your phrase is to access your assets. Your key is not required to view your transactions, all of this is publicly displayed on the blockchain.
So, if your bank teller, tax professional, or even your grandma wants you to share your recovery phrase with them; kindly tell them to buzz off.
Don't click on random links
The most common way that most people are scammed in the NFT space is by clicking on random links. These links are usually presented in a way that either benefits you or requires your immediate action or both. 
If you are sent a link in this fashion, do not interact with it. If you ever receive a random link and you can't confirm who it's from or if it's legit, don't touch it.
Just remember, if an offer is too good to be true, that's because it is. And if someone is requiring your immediate action, just stop. I can't think of a single time where there was ever something so urgent that I had to click on it right there and then.
Think about what you're doing before taking action. It's always better to be safe than sorry.
Use a reputable marketplace
If you're buying an NFT on a secondary marketplace, make sure it's a reputable one. If you don't know whether a platform is reputable or not, I suggest researching it on social media. If they don't have a social media account or if it isn't active, this could be cause for concern.
Otherwise, you can view my breakdown of the best NFT marketplaces for buying NFTs.
Are NFTs Here to Stay?
NFTs are here to stay because they are becoming the framework of modern communication. Before NFTs, there was no way to prove ownership of something digital, yet people still valued digital goods like in-game skins. Now we can prove ownership and trade these digital assets for real currency.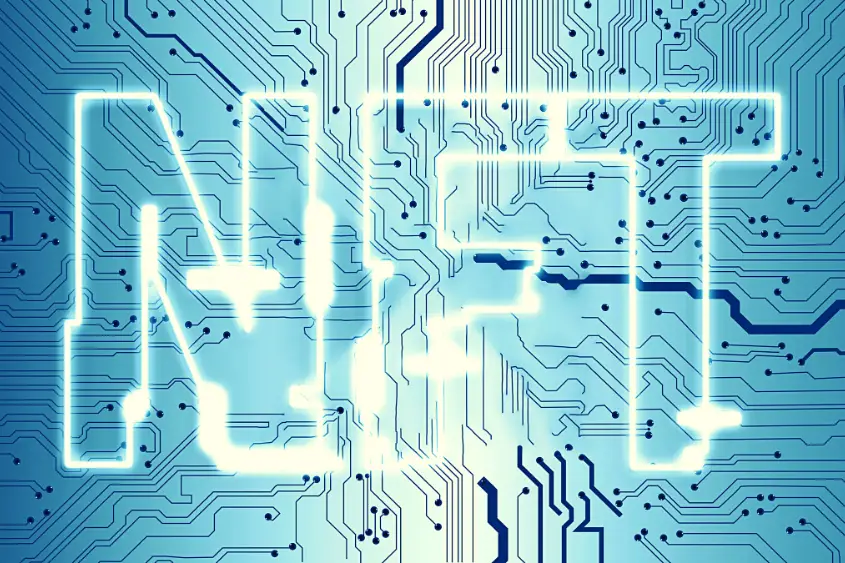 In 2021, consumers spent over $61 billion on in-game content such as skins and battle passes, yet they still didn't technically own the assets, nor could they trade it for a profit. That's all changed thanks to NFT technology.
As the world continues to progress, we become more acclimated to living in a digital landscape. The amount of time we spend scrolling through social media, listening to podcasts, and streaming videos, would have been unimaginable in the early 1990s. Now, it's estimated that the average human spends nearly 7 hours online each day.
It's only natural that this digital movement continues to progress as technology continues to advance, and NFTs are the next big thing since the creation of the internet.
Should You Buy an NFT?
You should only buy an NFT if you have the desire and means to do so. Buying an NFT as an investment is risky. Buying one to reap the instant utility it might offer makes sense. If buying an NFT means you can't pay your bills or you have to borrow money, then it's probably not the best move.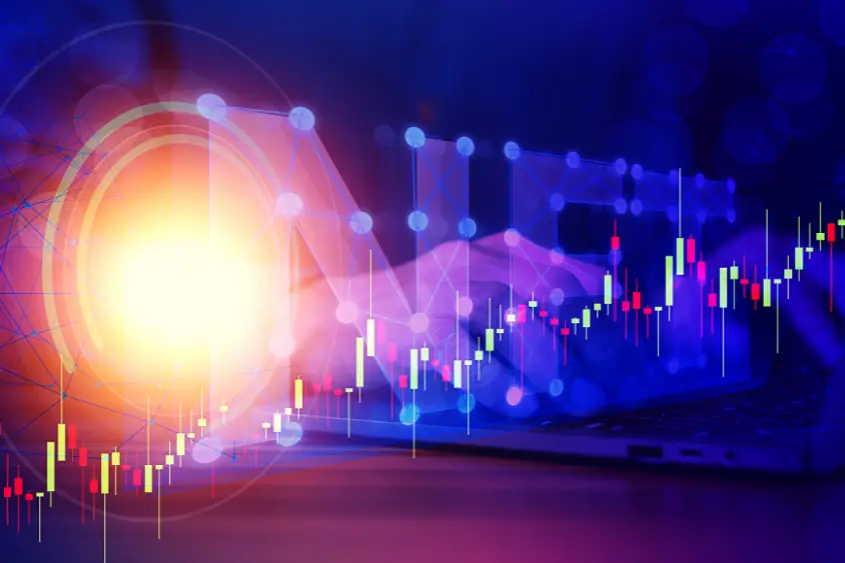 That being said, there are several reasons why you might want to buy an NFT.
Investment Opportunities
Considering how early it still is for NFT technology, there are numerous investment opportunities in the space.
The most common way to invest in an NFT today is by purchasing a blue chip. These tokens are the most sought-after assets available on the market. A blue chip NFT is generally well-known, established, somewhat stable, and considered to be a good long-term investment.
Some of the most popular blue chips include CryptoPunks, Bored Ape Yacht Club, VeeFriends, and Moonbirds. The entry point for these NFTs are high (6 to 100+ ETH), but if you have the means to buy one, you might just be able to turn a nice profit in the future.
You enjoy the utility it offers
Utility comes in many fashions. A physical product, airdrops, access to events, memberships, mentorships, or any combination of these perks are all utilities you may receive upon purchasing an NFT.
For the same reason you might buy something online (because you like it), is the same reason you'd buy an NFT with utility. If you value what it offers and you can afford it, then you might want to buy it.
The difference between purchasing an NFT versus a traditional item you'd buy on Amazon is that digital assets on the blockchain can also be derivative assets. 
For example, say you buy a concert ticket that's an NFT. The ticket will grant you access to one show, but after that, it would be thought of as useless. But what if this concert ticket was designed by a relatively unknown local artist from your city?
Let's say you decide to hold onto your NFT (concert ticket) for five years to remember that moment. Then, you find out that the artist who designed your ticket is now famous. You check the blockchain and realize others have been selling their ticket for $10,000 apiece.
You come to realize that since yours was a VIP pass and there were only 50 of these limited-edition tickets made, it's valued even higher. So, you list it for sale and make a quick $20,000, when you had initially only paid $500 for it. 
Also, since the NFT was set up with a 15% royalty fee, the band and the artist each receive 7.5% of the sale. You pocket $17,000, and both the band and the artist receive a nice $1,500 bonus, instantly.
THAT is the beauty of NFTs.
You're an avid collector
If you're an avid collector, then NFTs are the perfect medium for you. Considering NFTs were introduced to the masses as collectible assets, it's easy to see why collectors appreciate the technology that backs NFTs.
One of the greatest concerns collectors have is authenticity. When it comes to NFTs, you can throw that concern right out the window—the blockchain is all the proof you need. All it takes is one quick look to determine if an NFT is "authentic" or not.
To be fair, the blockchain only authenticates the NFT itself, there is no guaranteed way to use the blockchain to authenticate an asset that might be associated with the NFT (such as a physical pair of shoes). 
However, we have to think ahead. Eventually, when every physical item comes with an NFT, it will make sense from a collectible standpoint that the physical product won't have the same value if it doesn't also come with its NFT, and vice versa.
So to have a complete set, you'd need both the NFT and the physical asset together. If either one is missing, you could assume that it would have minimal to no value. This means there would be little incentive for scammers to create a counterfeit physical item if they didn't have the original NFT to accompany it.
Likewise, it would be pointless to have the authentic physical item without the authentic NFT to match. This is a working theory of mine, but it makes sense to me. And I think most collectors would agree.
There are many scams within the NFT space, but that's not to say that all NFTs are a scam. If you're interested in buying your own NFT but you're hesitant because of all the scams, just make sure to do your research. Staying aware of the top NFT scams and how to avoid them is your best defense.