Are you curious to know how to invest in NFTs? In this beginner's guide, I walk you through the basics of investing in NFTs. I've invested thousands of dollars into various NFTs, and I learned a lot along the way.
To invest in NFTs you must first define your personal goals and research potential investments. Consider the underlying value of the NFT, who the creator is, and any red flags. Once you've found an NFT you want to invest in, purchase some crypto and use a crypto wallet to buy and store the NFT.
By the end of this guide, you'll have all the knowledge you need to start building your NFT portfolio. So let's get started!
How to Invest in NFTs
Below are 6 simple steps to invest in NFTs.
1. Define your personal goals
Before you can even begin thinking about investing in an NFT, first you have to define your personal goals. What do you expect to gain from your NFT investment? Is it money, access, a product, or maybe just the clout of owning an NFT is good enough for you?
There is no right or wrong answer to defining your NFT investment goal, there are only honest and dishonest answers. You deserve to be honest with yourself. Don't beat yourself up just because you want to make some money or own an NFT because it's cool. Just be honest with yourself, only then can you understand exactly what you are looking for in an NFT investment.
Perhaps you decide that it is a mixture of multiple things, and that's okay too. The more you know about what it is you are looking to gain, the better decision you can make when it comes time to invest.
The underlying value of an NFT is the fundamental value of the person or company who's behind minting the token, it's not about the speculated future value. If the creator of the token has a large following and is consistent with their work, this may be an indicator of a good investment.
2. Choose your NFT marketplace
Now that you know what you are looking for, you can begin searching for the best NFTs to invest in. You can begin by browsing some of the most popular NFT marketplaces. Depending on which NFT market you are browsing, they will offer different NFTs.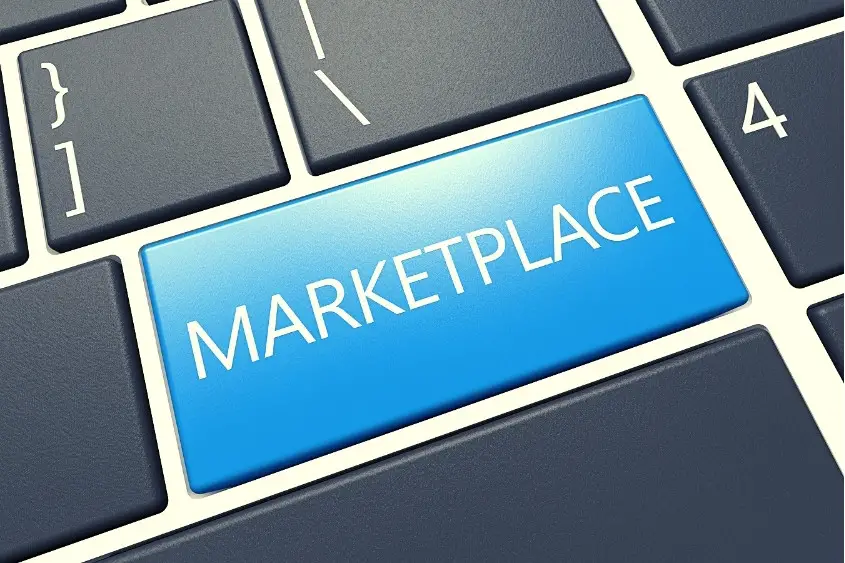 OpenSea is considered to be the flea market of NFTs. Its supply of NFTs is vast, and you will find a lot of poor-quality NFTs. However, some of the most sought-after NFTs also live on OpenSea, so that's not to say that all NFTs on OpenSea are bad investments, just most of them.
If you are having a hard time finding a good NFT to invest in when browsing NFT marketplaces, then I suggest hopping on social media as well. Twitter and Discord remain the social media leaders in the NFT space, as these two platforms are currently where the entire NFT and Web3 communities live.
If you are looking for someone to follow who gives great NFT advice and guidance, I have learned a ton from following Gary Vaynerchuk.
3. Research your potential NFT investment
Let's say that you have found an NFT that sparks your interest. It checks off all of your NFT investing goals and you believe that this is the NFT for you. Hold on a minute! This is the most important step when investing in NFTs. You always need to do your own research before investing in any NFT!
Researching an NFT is like buying a house. You should know who built the house, who owned the house previously, what others say about the community, and if it provides you with everything you are looking for in a house.
Shopping for a house takes a lot of time, a lot of effort, and a lot of research. You want to make sure that what you are spending your money on is a good investment, and that there aren't any underlying issues that someone isn't telling you about. Investing in an NFT should be treated the same.
When investing in an NFT you want to research who the creator is, who else owns NFTs from that project/brand, what is the community like, and if there is any sketchy business going on. Recognizing red flags will only come with time, but to help you out, I have created this NFT collector's buying guide.
Remember, take your time when looking into an NFT. Patience is key, you don't want to miss one little detail, otherwise, the results could be detrimental. Research is the most important step in the NFT investment process.
4. Select a crypto exchange
Assuming this is your first time investing in NFTs, you will likely need to exchange your cash for some cryptocurrency. Depending on which NFT your want to invest in, you will need to know which blockchain the NFT you want to buy lives on. The most popular and trustworthy NFT blockchains include Ethereum (ETH), Solana (SOL), and Polygon (MATIC).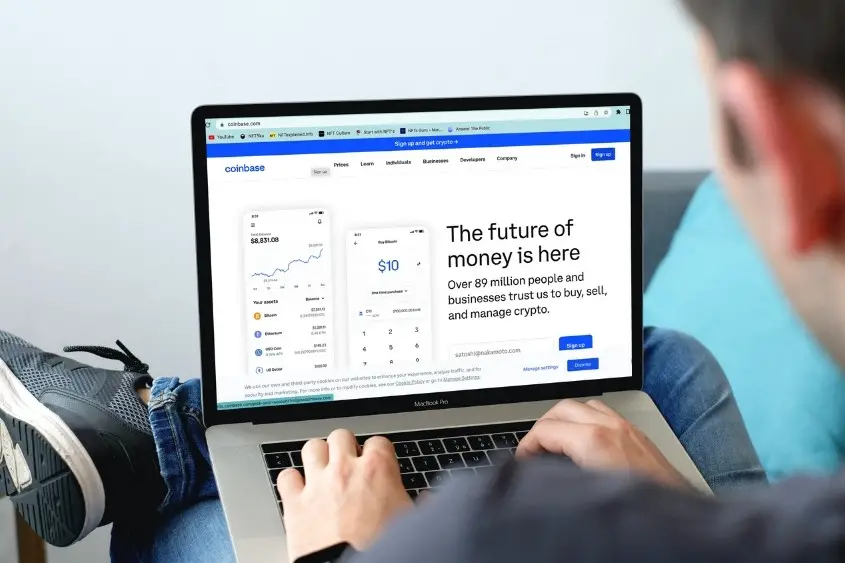 Of course, there are hundreds of potential NFT blockchains to choose from, and the ones I've listed above are the most common. Regardless, you will need to have the right crypto before you can purchase your NFT investment. The most popular and easy-to-use cryptocurrency exchange in my experience is Coinbase.
5. Get a Web3 wallet
To use your cryptocurrency and purchase your NFT investment, you are going to need a Web3 wallet. A popular wallet that is used for both crypto and NFTs is Metmask. However, if you plan on investing large sums of money, and for long periods of time, I highly recommend you look into the best hardware wallet for safely storing your NFTs.
You will use your wallet to explore transacting on a majority of NFT marketplaces. Especially the popular ones like OpenSea. If you don't have one of these wallets, you won't be able to purchase your NFT investment.
6. Buy your NFT investement
You've done your research, and you've loaded your wallet with crypto; now it's time to buy your NFT investment. Keep in mind the transaction (gas) fees required to purchase any NFT. These fees can range anywhere from $5 to $500, so make sure to check the fee before completing your purchase, otherwise, you may be paying more than you expected.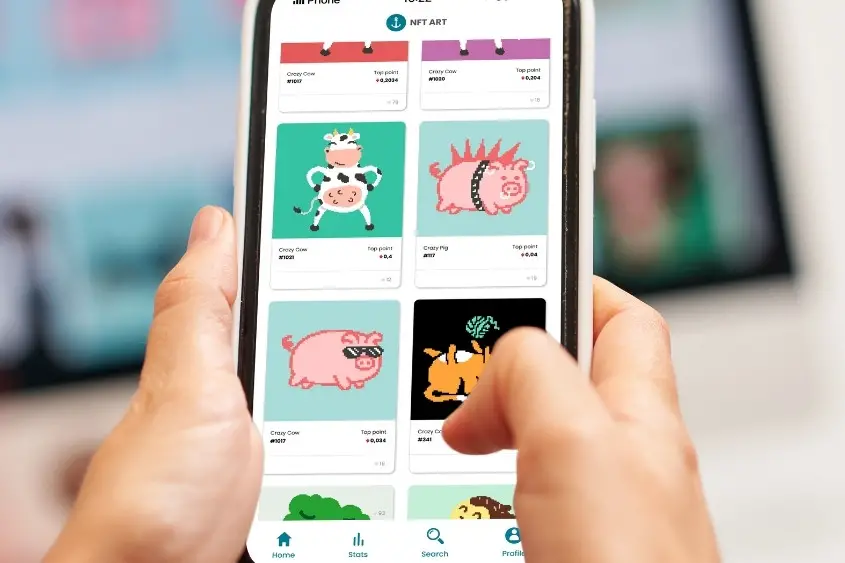 Depending on your investment goals, what you do with your NFT after you buy it is up to you. The way that I see it is you have several options, including:
Sell your NFT for a profit: Generally, if you buy an NFT and then flip it soon after, this is referred to as flipping or day trading. This can be done successfully, however, day trading requires extensive knowledge of the market and requires your full attention.

Hold your NFT investment long term: If you buy a blue chip NFT as a long-term investment, then you should consider storing your NFT in the most secure way possible—in a hardware wallet such as Ledger.

Extract other value from your NFT: If your NFT investment was purchased to receive something other than financial gain, now you can use it. This extracted value might be access to a certain event, a product, or a service. Whatever it might be, it's yours now. Enjoy it
Investing in an NFT means that you own a particular NFT and expect to gain financially or through other forms of value from your NFT purchase. Although NFTs have provided some with huge financial gains, that is not the only way you can gain from investing in an NFT.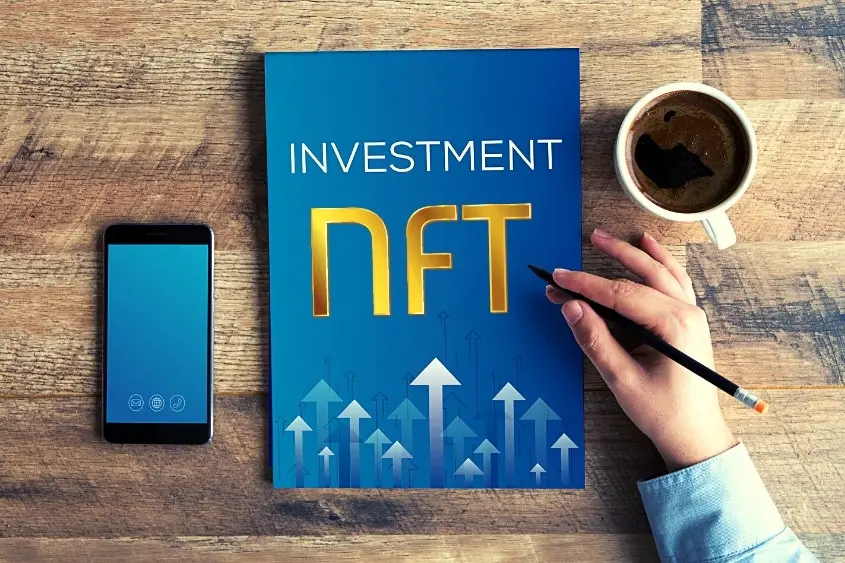 You see, NFTs are much more than an image on a screen. NFTs can provide real-world value to holders. What do I mean by this? An NFT can provide a holder with access to exclusive events, perks, physical products, and more.
That means there is much more to be had from an NFT investment, than just financial gain. Ultimately, it is up to the investor to determine what they expect to gain from their NFT investment, whether that be a financial gain or something else they believe to be of value.
With that, there are many NFTs that are terrible investments, and I would even argue that at least 98 percent of NFTs are bad investments.
That doesn't mean that there isn't any hope for those looking to invest in NFTs, in fact, it might be a good thing. With a majority of NFTs considered to be bad investments, it shouldn't be too difficult to find the NFTs that are good investments, right?
How to Create An NFT Investment Portfolio
If you plan on investing in multiple NFTs and several different companies, then you should consider the best way to build your NFT investment portfolio. Below are some tips for building a strong investment portfolio.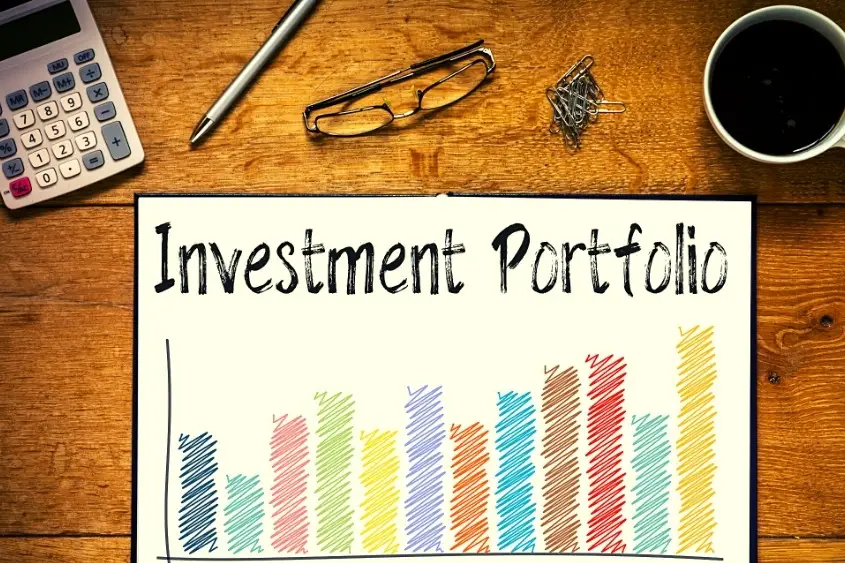 Diversify your portfolio
Instead of betting all your money on one particular NFT project, consider diversifying your NFT portfolio by investing in many NFT brands. That's not to say that you don't have good intuition, it's simply a smarter way to spread your money. That way, if one NFT company happens to flop, you aren't left with holes in your pocket.
Never invest more money than you can afford to lose
I don't care what you're investing in, you should never invest more money than you can afford to lose, and NFTs are no exception. It's recommended not to spend more than 10-20% of your total portfolio cost on a single investment.
Be active in the NFT space
If you are trying to make the best NFT investment possible, then you need to be involved in your niche. Utilize social media, podcasts, and other forms of content to stay up-to-date with any NFT projects/communities that you are considering investing in, or already have invested in.
Risks Associated with NFT Investing
Investing in NFTs is just like investing in anything, there is always a certain level of risk to be had. So, what are the risks associated with investing in NFTs?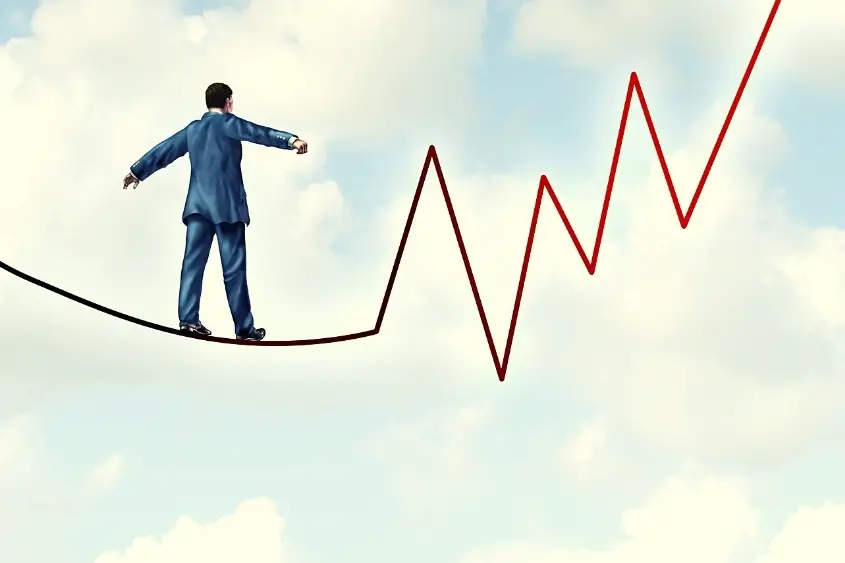 When you invest in NFTs you risk losing all the money you invested, you risk being scammed, and you lose liquidity. That is why it is so important to never invest more money than you can afford to lose. You never know what might happen.
Below is a list of risks to consider when investing in NFTs:
Currency Risk: The risk of losing money because of the movement in the crypto exchange rate.
Liquidity Risk: The risk of not being able to sell your NFT investment at a fair price and to get your money out when you need it.
Concentration Risk: You risk losing your money because you decided to invest in a single NFT company/brand. Concentration risk is a direct result of not diversifying your portfolio.
Horizon Risk: The risk of your investment horizon (length of time you expect to hold your investment.) The amount of time you plan to hold an investment might change due to an unforeseen event such as losing your job or other emergencies. That's why it's important to not invest more than you can truly afford.
Ultimately, investing in NFTs can be extremely rewarding. However, it does take a lot of thought, planning, and patience to make the best investment decision. That being said, there's only one way to invest in NFTs, and that is to get started.