If you are involved in the NFT space, then you have probably heard of the rug pull scam. However, how do you avoid NFT rug pulls and what are some warnings you can watch out for?
NFT rug pull refers to a situation where the NFT creators scam the investors by stopping to back their NFT projects which leads to a big price drop. However, there can be different types of rug pulls in NFTs like stealing liquidity, cashing out, and disabling the sellability of tokens.
After extensive research, I've come up with five of the best ways to tackle NFT rug pulls and make sure the NFT project you bid on is authentic and legit. Let's get started.
What is an NFT rug pull?
The word "rugged" or "rug" refers to the phrase "getting the rug pulled out from underneath you". To put it simply, getting rugged means getting scammed.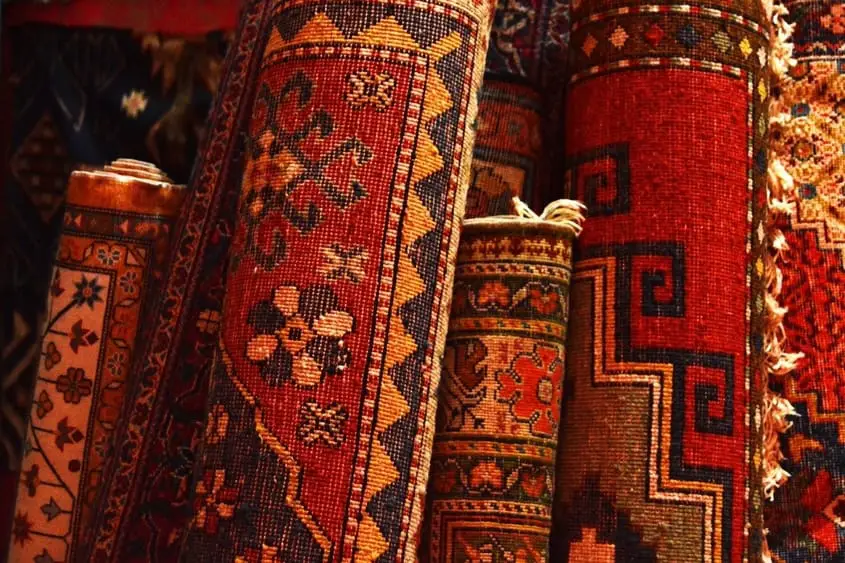 As in the physical world, the NFT space is flooded with scammers trying to play dirty for the sake of money and profitability. What's worse for victims is that the blockchain keeps the scammers anonymous, lowering the chances of catching the scammer.
Another term associated with rugging is rug pull. 
That said, here are the top NFT scams (rug pulls) to be recorded:
Frosties – 8888 Jan 2022 – Ethereum
Neitherconfirm – Rug scam – Mar 2021
Iconics – 1000SOL – Oct 2021
Big Daddy Ape Club – Solana
With that out of the way, here are five effective ways to avoid getting rugged in NFT trading.
1. Look at the engagement, not the follower count
Many people fall into the trap of getting impressed by the follower count of an NFT project. Since Discord and Twitter and popular social media channels for NFT projects, they're the first ones NFT investors look at.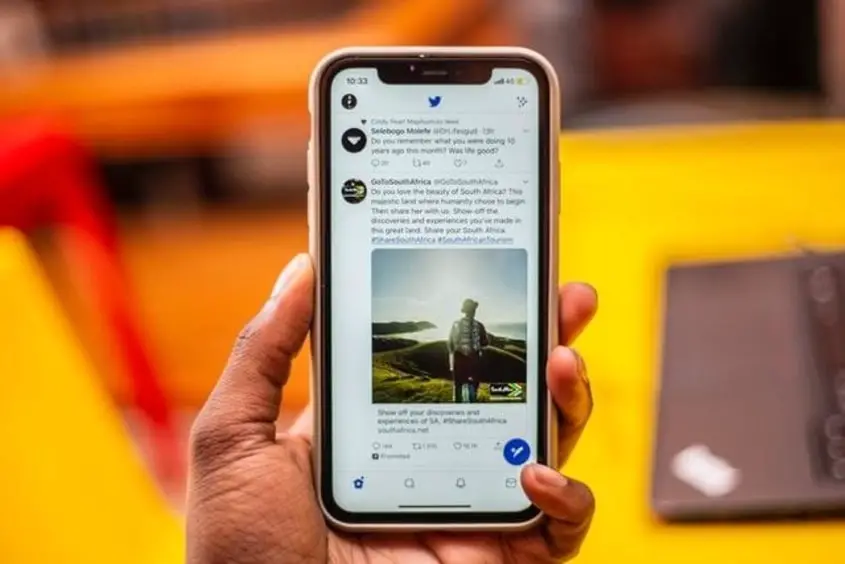 However, note that some NFT creators buy fake followers to make their project look authentic for better demand and profitability. The NFT creators with the intention of spamming the investors one way or another usually do the same. 
So, it's highly important that you don't measure the legitimacy of an NFT project through its follower count. Instead, look at the engagement on the posts of that NFT collection. 
Do people like the posts? Are those people legitimate or just fake accounts created to sell fake followers? To determine, closely examine the comments on their posts as well as randomly visit the followers' profiles.
Tip: When NFT projects buy fake traffic, there's usually a drastic difference between their follower count on Twitter and Discord (eg. 5,000 followers on one platform and 40,000 on another).
Takeaway: Make sure the NFT project you're considering doesn't have *paid* followers on their social media channels, by looking at their engagement on these platforms.
2. Is the team legitimate?
The team behind the NFT project you're considering reveals a lot about the project, its roadmap, its authenticity, its profitability, and much more.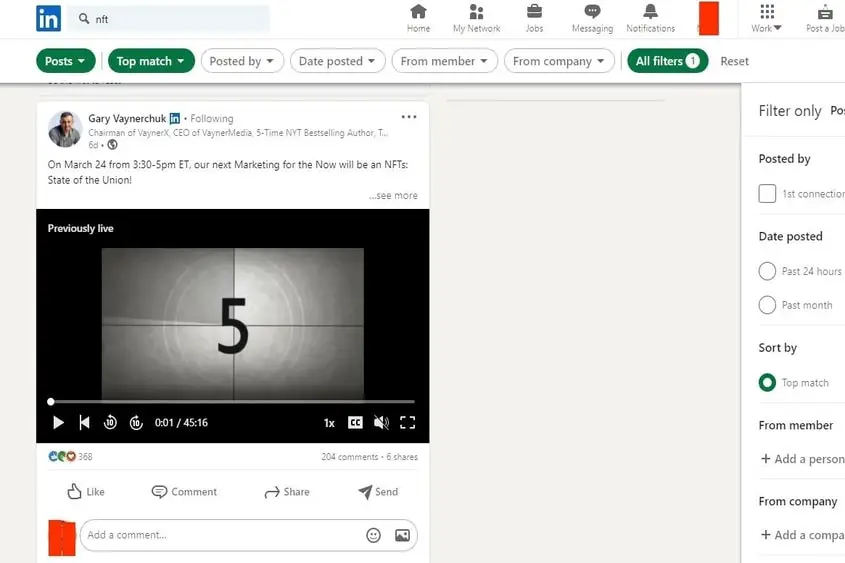 First of all, you might want to make sure there's not just a single person behind the project since handling everything that goes behind creating a real, profitable NFT collection is not possible by one person or not always as valuable. So, if it's a single person operating the project, chances are they won't carry on with it or continue rolling out new features managing the project. 
Another important thing to do is visit the profiles of the NFT developers in the team, on social media channels. If they're legit, most likely you'll find them on LinkedIn and Twitter. Some NFT drops are doxxed. Doxxed means creators have made their profiles public.
You can write down their name followed by their skill (eg. NFT developer) on Google to find their LinkedIn profile. Alternatively, use LinkedIn's advanced search features to try finding that person.
The same goes for Twitter. Also, you might want to look at the previous tweets of the different developers (and other individuals) that are a part of the team. This will help you make sure they're all legit.
Another thing you can do is determine if the people you're exploring on social media channels are actually associated with the team. For instance, you can look at their Experience section on LinkedIn.
3. How realistic is the project's roadmap?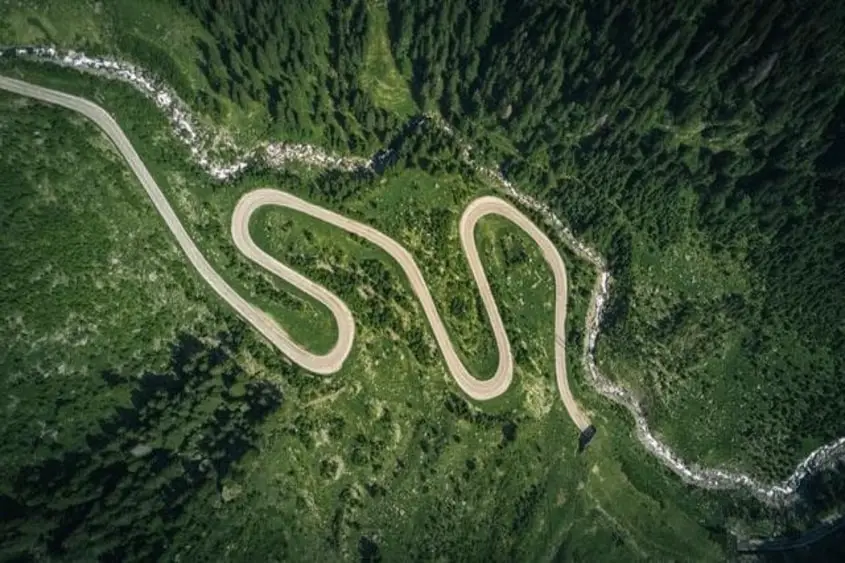 You see, the large NFT projects can take quite a long time to be ready for use. If a small team of NFT developers is promising to prepare dozens of in-game characters or unique illustration-baed NFTs in no time, it's possible that they're faking it. Some creators even reduce their total mints from 10K to 5K just before sale. 
So, when considering an NFT collection to bid on, make sure their project's road map looks realistic and exciting.
4. Don't miss the narrow details
Sometimes, caring for minor details will help you tackle an NFT scam. Here are some common narrow details you should look for when researching an NFT project:
Does the announced minted amount align with the minted amount on the mint page? (It should)
Does the numbering of tokens look sequential or changing crazy fast? (It should be sequential). 
Is the liquidity locked or unlocked? Fake NFT contract developers can stop you from selling your NFT.
Does the website look professional? Is it well designed? (for an authoritative NFT project, it should be).
Is the team anonymous? (It shouldn't be).
5. Use NFT calendar and compare drops
NFT calendars such as NFSea.tools require the creators to submit the links to their social media profiles to get as close to authentic profiles. But DYOR (doing your own research) is necessary as usual. 
But, what's an NFT calendar?
Well, it's a database that allows NFT creators to submit their upcoming NFT projects before they're minted. 
This way, the creators can market their NFT collections and find potential buyers (NFT frens) – increasing their chance of profitability and engaging with their community on discord, telegram, or Twitter.
An NFT calendar also benefits buyers by giving them access to dozens of upcoming NFT drops so people interested in buying or HDOLing NFTs can invest in a project that suits them before its price and demand get high after minting. Good old, buy low and sell high. 
But, how do you find a trustable drop in NFT calendar?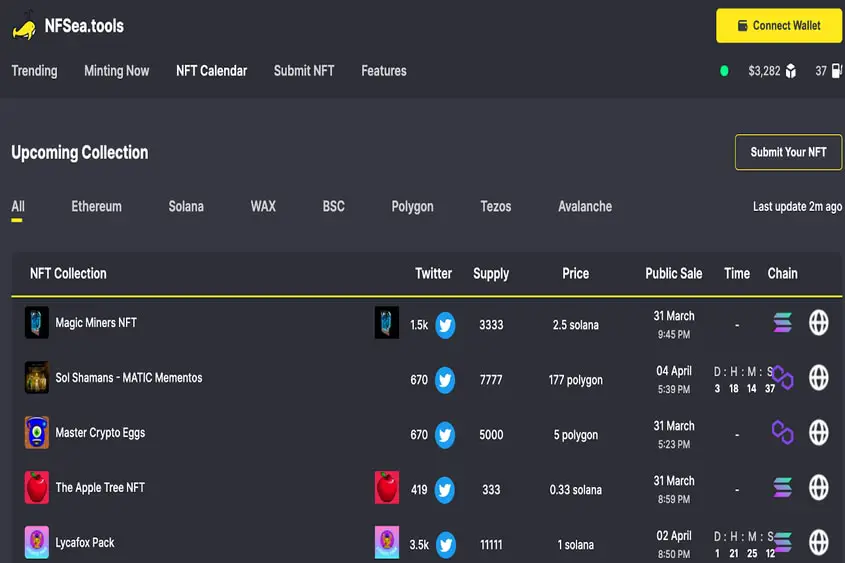 Even if you scroll through an NFT calendar to look for NFT projects you can invest in, you still have to go through the checklist as given above to weigh in good and not-so-good points. In that case, places like NFSea calendar are a good place to start, you can get a collection website, and Twitter along with important info like presale price, circulation, etc about the upcoming collections to DYOR.
Key Takeaways
Scams in the digital world are common, yet horrific. Follow these tips to avoid getting rugged in NFT trading:
To check the authenticity of an NFT project, look at its engagement on social media channels, not just its follower count. 
Make sure the team behind the project is legit. Find the team members across social media channels and see their previous activity. 
Take a close look at the project's roadmap and determine if it looks realistic. 
Closely examine the narrow details like unlocked liquidity, poorly designed website, anonymous team, etc.